Welcome to the recycling and creative world of pallets. You will find here some extraordinary techniques and tips to recycle the old and weathered wood into totally new and serviceable shapes. We will explain our point of view with these subtle examples of DIY reclaimed pallet wood stool which have totally been recovered from pallets after a few creative adjustments. Both these designs of stool are remarkably acceptable to any home interior to get some extra and comfortable sitting place.
One of the designs has a footrest and a backrest and other is simple but beautiful and can also be used as a footstool. These are just amazing suggestions for DIY pallet projects that always take good care of your money and provide you sturdy and adorable furniture on a budget. Stool have been left blanks in natural weathered wood appearance but paint or stain coat can really make them modernized to be used conveniently in modern type of interiors as well.
Pallet Stool with Footrest & Backrest: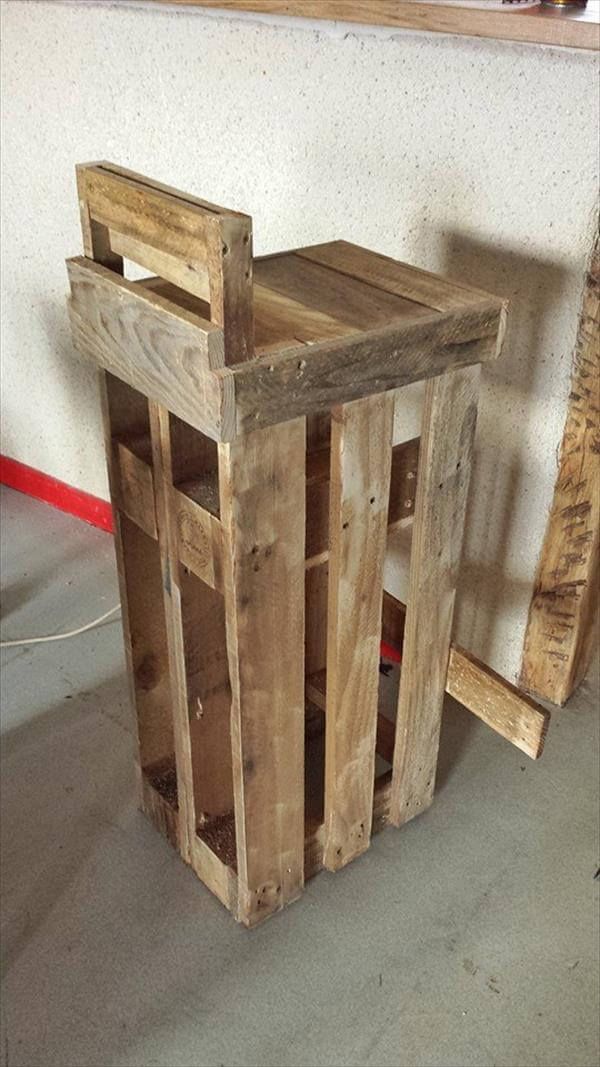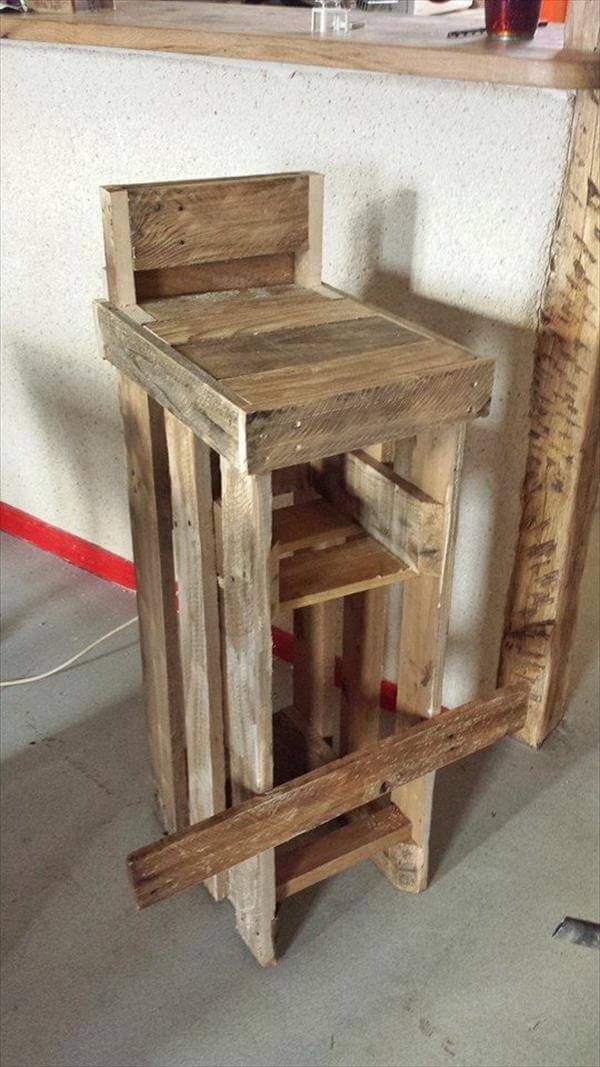 Pallet Stool with Shelf underneath: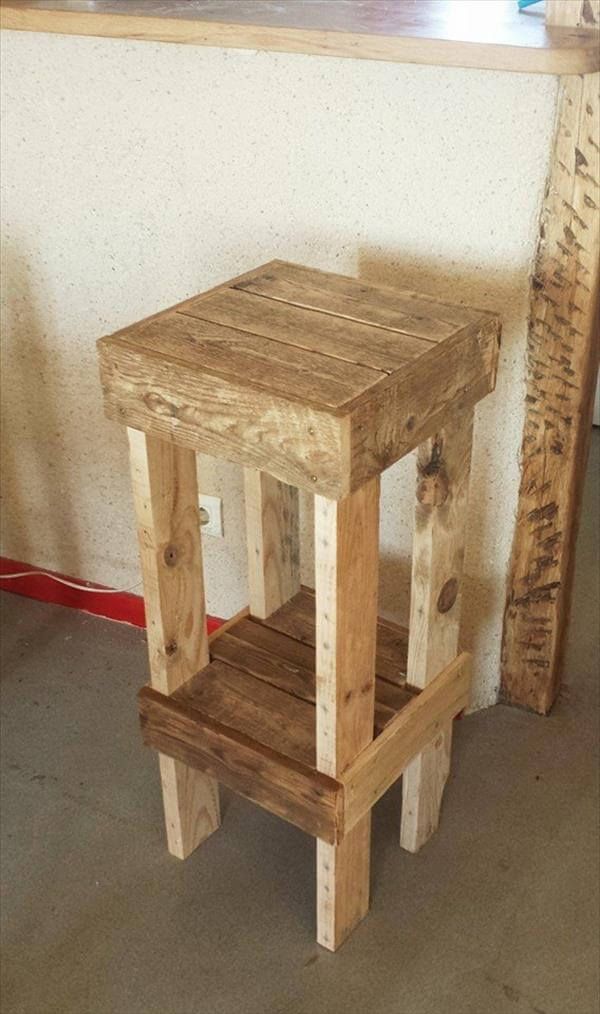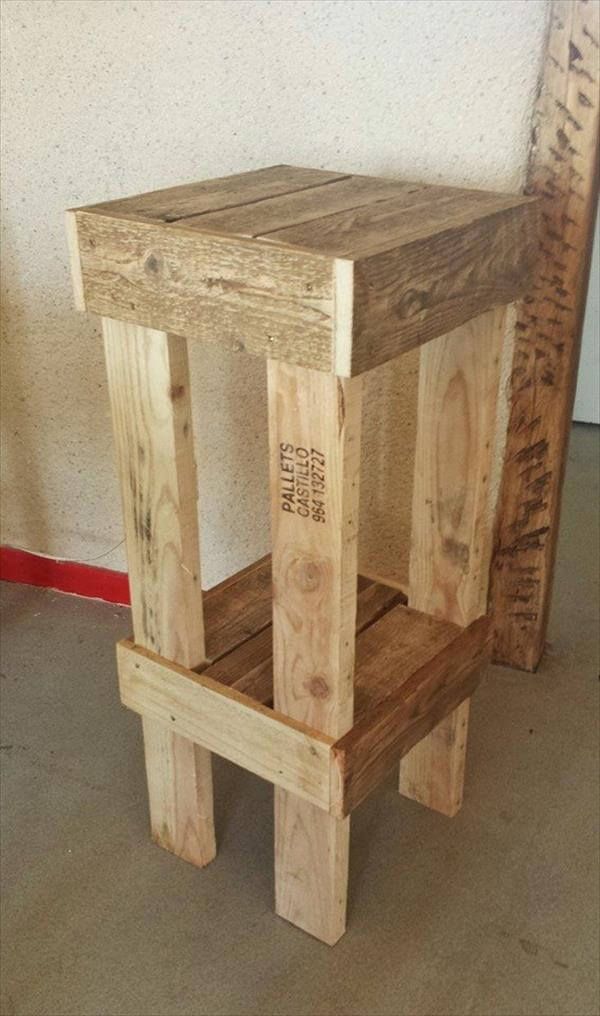 If you think that stool are the dire need of your home and you really want to get your hands onto them then these affordable pallet stool suggestion will be amazing to get them.