There is much more new to try with pallets as people are making great and unique additions everyday in list of reclaimed pallet projects which totally leads an improved and comfortable living. This time we are with a very nice sharing of this DIY pallet pet bed with cushion which will surely held precious to pet lovers. A nice berth section, beautiful back and an open gate for entry are the main feature of this dog bed designs. Design is just best for any breed of dogs and cats as well.
Back can be subjected to add your own specifications or tags relating to your pets like dog or cat paw symbols or name letters of your pet. Amazing dark pink cushion and mattress pieces is all responsible to provide desirable comfort to your pet. This is really an amazing use of pallet wood and also a great and beneficial DIY pallet dog bed for people who want a separate residence for their pets.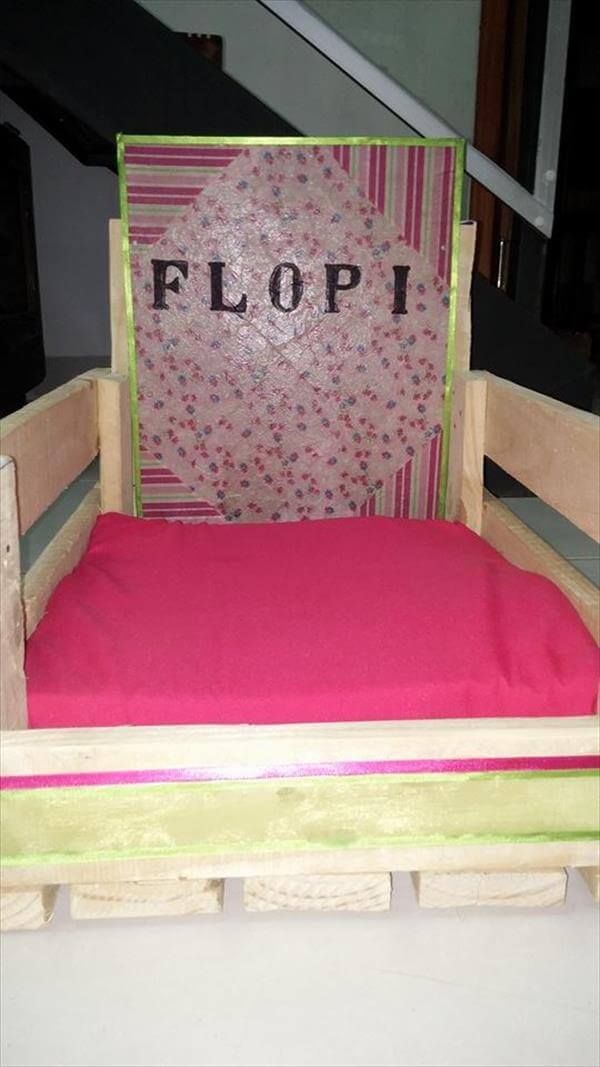 Brightness of wood is very visible on wood grains as wood has been sanded till the chic shine using a medium grit of sandpaper.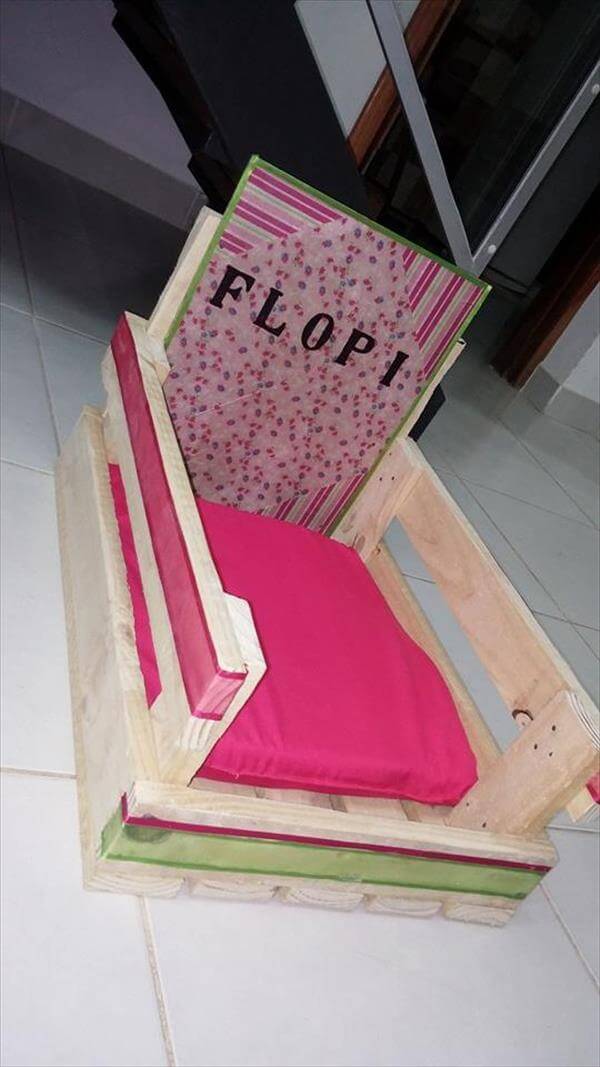 There is charming backrest that can be used as a name plate to inscribe the name letter of your dog. You can also add some symbols according to breed of your pet to get more personal style of this bed.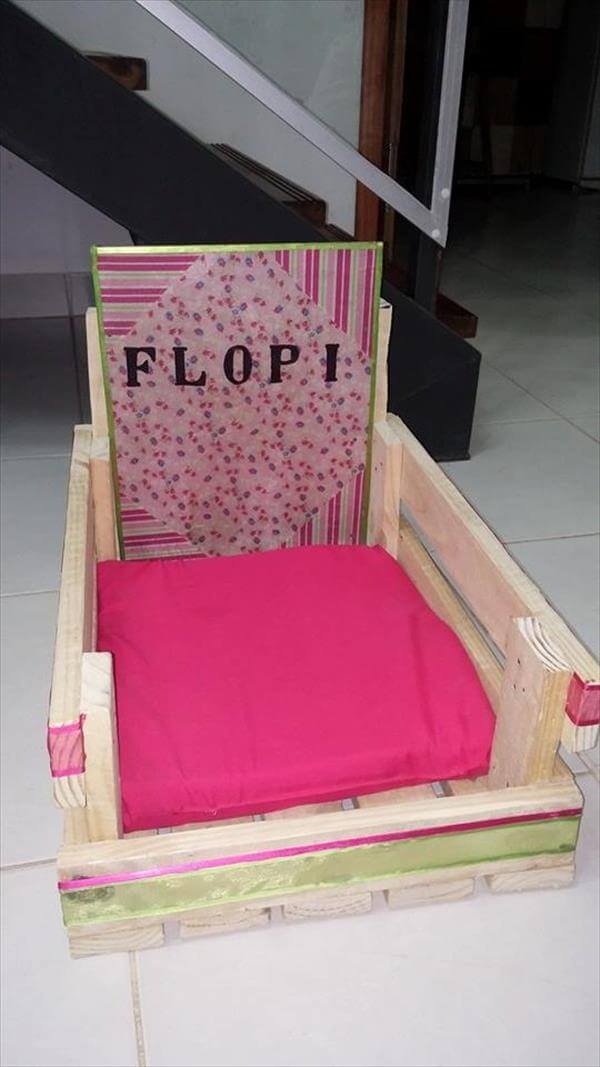 Cushion is the most vital component of this entire bed setup as it will provide the comfy comfort to you dog or cat during the resting hours. You can also place a pillow or a piece of mattress to add comfort to this wooden pet frame.