Uses of pallets are countless and can also make your home look great and impressive. Here we are going to share a unique use of pallet wood which can provide you home walls great accent pieces having your past pictures at the front. We have redone a DIY pallet picture frame which has further been garnished in creative way. This pallet picture frame will work great o make your pictures well displayed with rustic wood backgrounds.
It is much often that you see some remains of a pallet or pallet itself, grab them as they can go for different purposes for a home. The pallet wood we have used has really an ultra-rustic appearance which held much eyeful and visually attractive. By using this pallet inspiration you can create your own custom DIY pallet wall arts, wall signs and also the announcement boards of family rules. Make this gift-worthy DIY pallet wall frame duplicated and have a very unique way to use the pallet wood.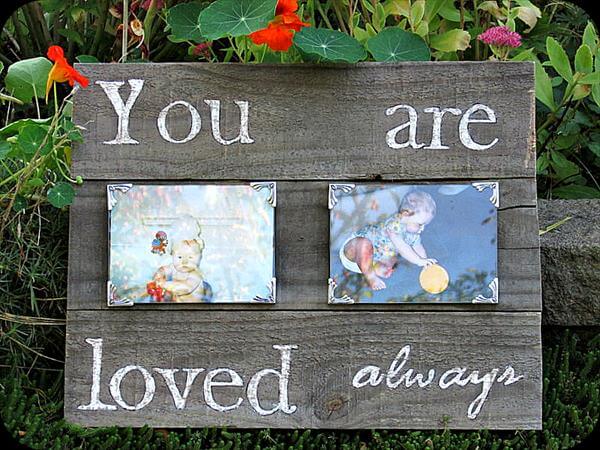 The picture of baby kid have been targeted to be shown through this rustic frame. The idea has further been jeweled with some lovely quote and love notation for you baby kid written in white.
As the wood was really weathered and rustic so we used the silver edging around the picture to make an appreciated contrast. The silver edges has also been made wiped off by a little use of black paint.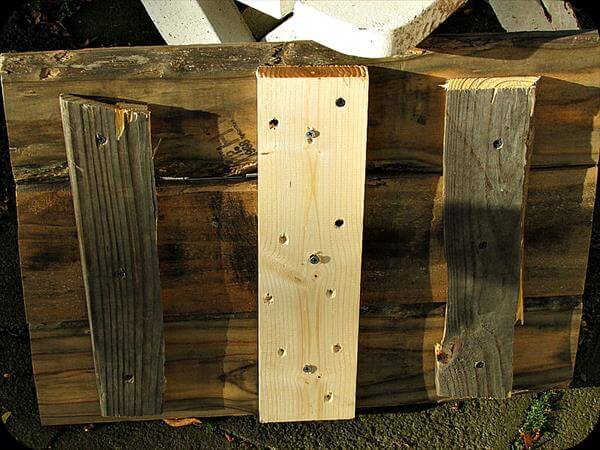 To held the front wooden rectangular frame tight we have added the back wooden supports with nails, this will also support its hanging on wall if you like to do so.
Sand the wood a little bit for a more bold and attractive appearance and you can use a medium grit of sandpaper to do thin nicely. One additional advantage of this sanding process is that it will also remove the splinters.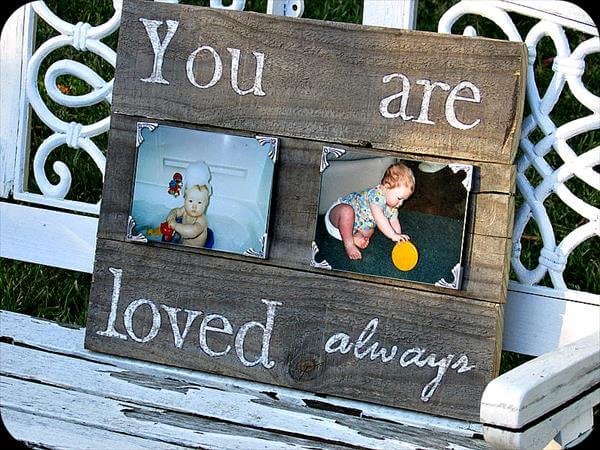 This DIY pallet project of framing the picture really came up in stunning nature that can stimulate anyone who will look at this. Make you entry board sings, Memorial Days gifts, wall arts and other home wall accent piece by using this pallet wood idea.