It is always a joy to get double functional things especially in the furniture range as they really save your money and space. And we are glad to share such a dual functional performing item to you today so stay a while and check out this DIY pallet beanbag seat with book storage. Being made out of the wooden recycled pallets this seat can be in your possession for free and that too crafting it at home of your own. Just take the pallets and cut out the thin and long pallet slats out of them.
Use these slats in vertical direction and yoke together making the four walls with a slatted base. A cabinet like structure would get ready doing this and providing it a lid accomplished it hold and house a bunch of things inside like the books. A comfy bean bag cushion on the lid transforms it into a seat that you can use anywhere in the house for relaxing, reading a book or taking tea or coffee. Some stenciled words about books and a tiny book image has been stenciled on the light brown stain making it look a true industrial piece.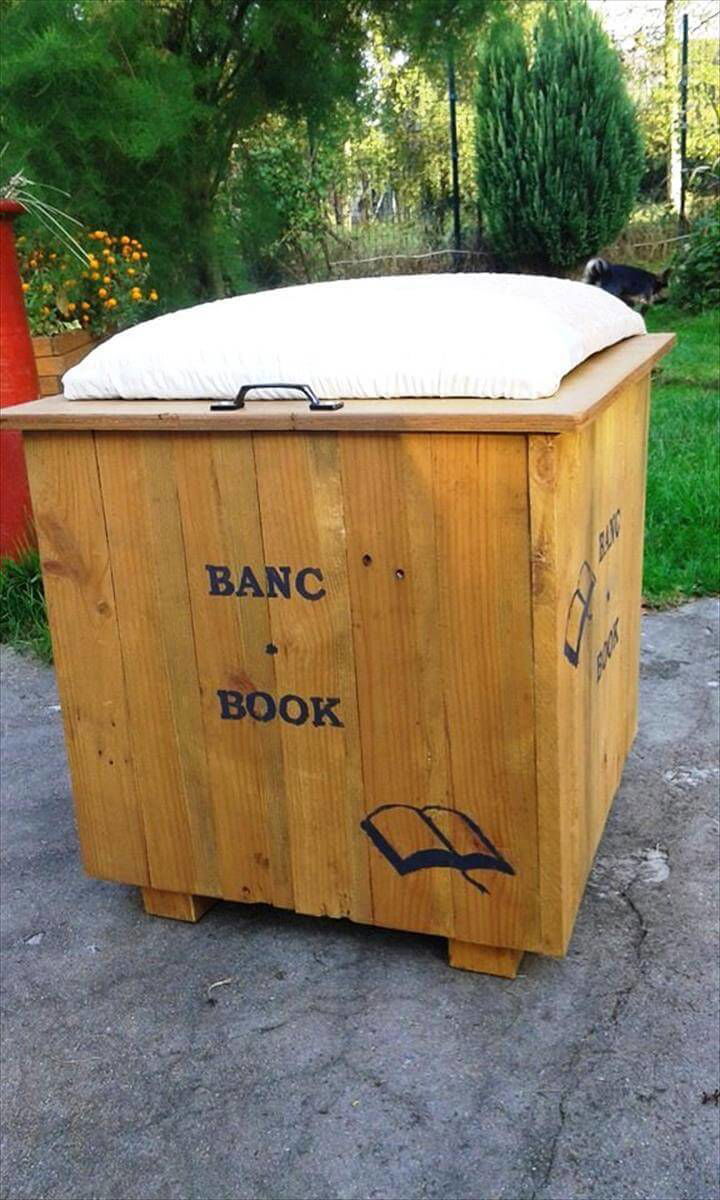 Here is another super cool seating idea to do with the pallet and that is a lovely looking beanbag seat to make put of the pallets to have a comfy seat in any area of the house.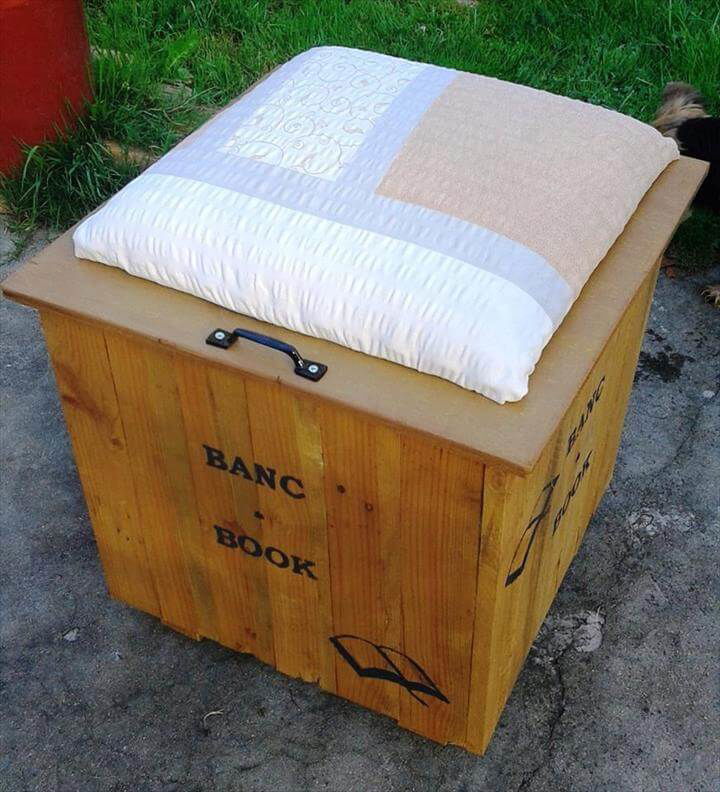 The square and gorgeous structure of this cute little bean bang chair has been installed with the tight packaging of the separated slat pieces together.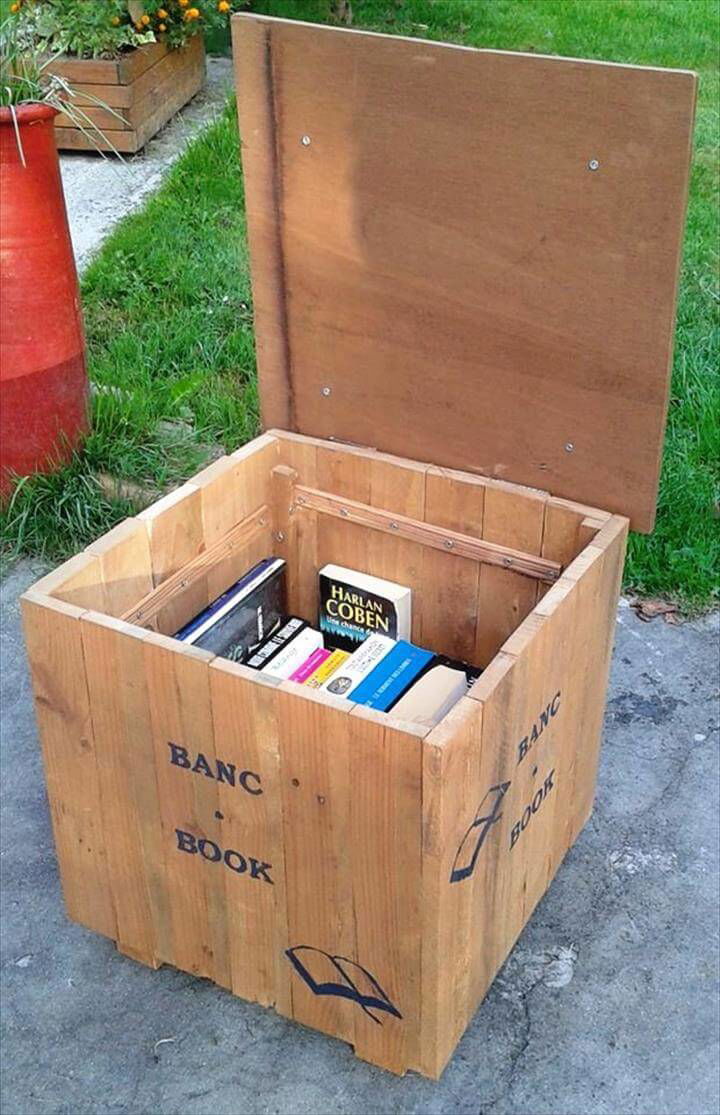 The seat is provided with a lid that reveals a lot of storage space inside to be used for the book storage and hence acting double functional roles.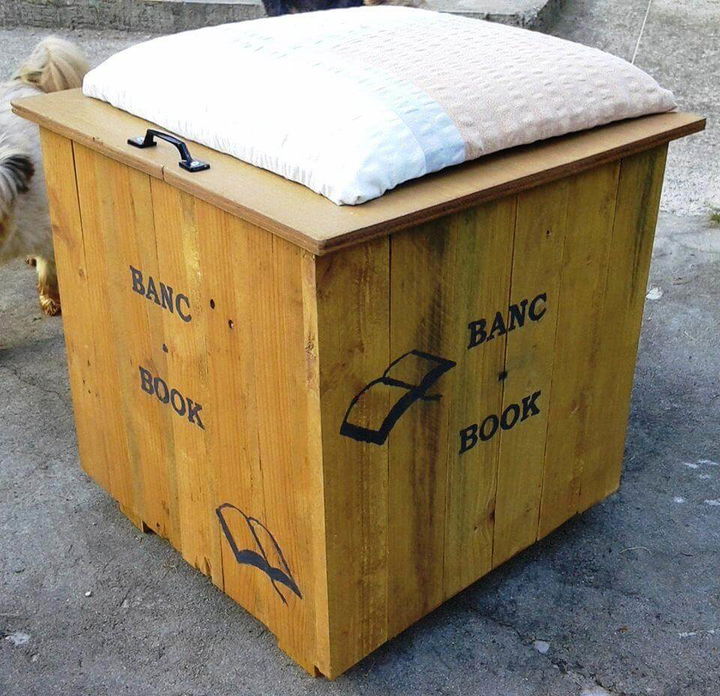 The lid of the seat is provided with a metal handle so that you can easily lift it up to take out or put in the  books whenever you will need them to read.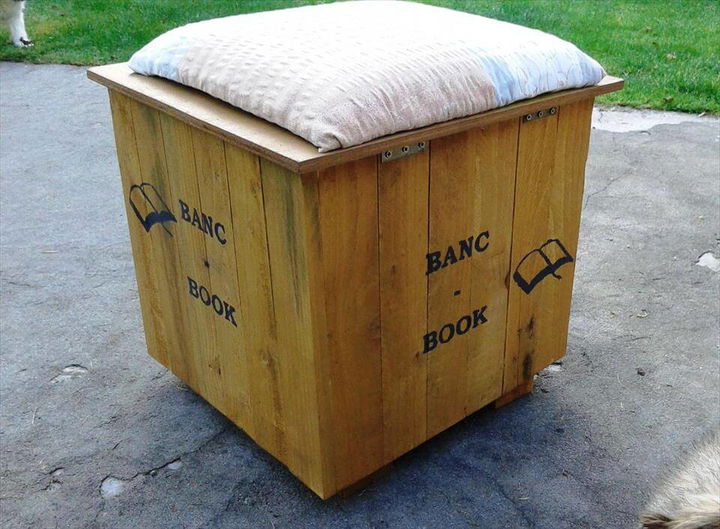 A light brown stain, some stenciled work with letters and book image and the bean bag cushion are the things used to give this adorable seat a nice finish.
Made by: Caroll Lecuyer