Pallet wood can also come in handy to design high rank and functional models of home furniture. You can also overcome your home storage needs and desires by constructing some adorable storage units and furniture design with pallets and sideboards and storage cabinets are the items of your first priority in this case. This handcrafted DIY pallet sideboard and storage cabinet is a beautiful example about how to reclaim pallet to create functional storage solution for home. The design is full of rustic character and comes with multiple drawers at left side and right side contains a grand shelving unit secured with chicken wired doors.
This DIY pallet cabinet design is just best to display your dining utensils and food items over its top. It would also be an items of great serviceability in your kitchen. Just take your hands onto a sufficient supply of pallet boards and do give a try to your inner creative person to build this amusing type of pallet furniture which is totally free of cost!!!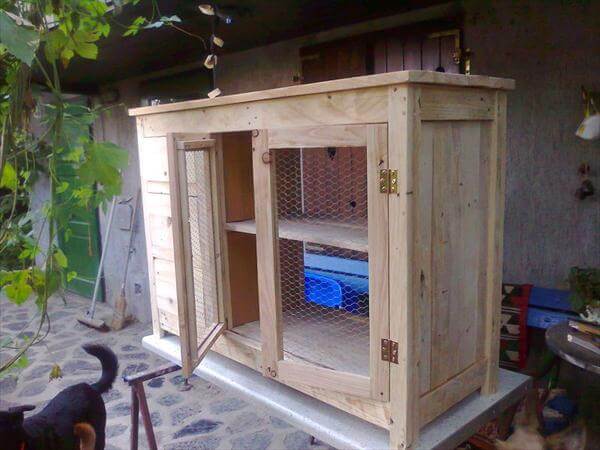 Construction is much handy and beginner-friendly, you can build it even you have not gone through carpentry work ever in life. You can see the natural rustic glow on wood grains that is the result of complete sanding of it.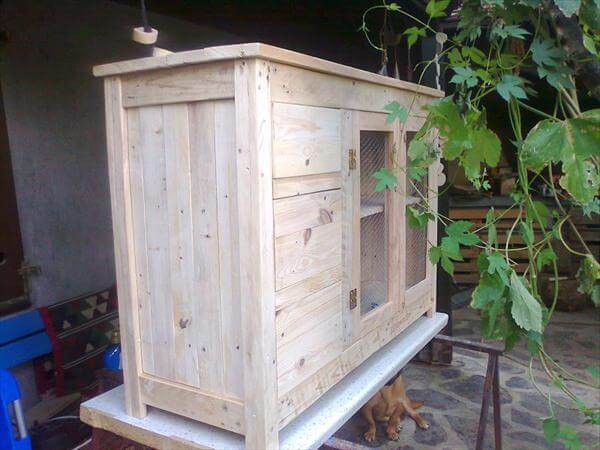 One side contains a row of 3 drawers while other side contains great shelving space inside to store whatever your want even the kitchen paraphernalia. It can also be used as a cupboard as chicken wire doors allow the view of inside items for a charming display style.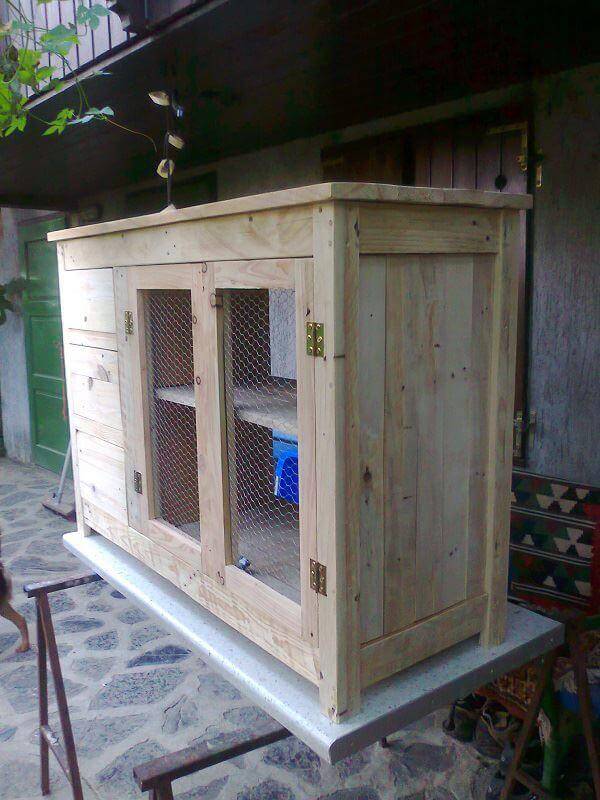 Chicken wire doors have been secured with hardware metal hinges for smooth opening and closing. Nails and screws have also been used for tight assembly of parts while glue has been used to meet the adhesion demands of the structure.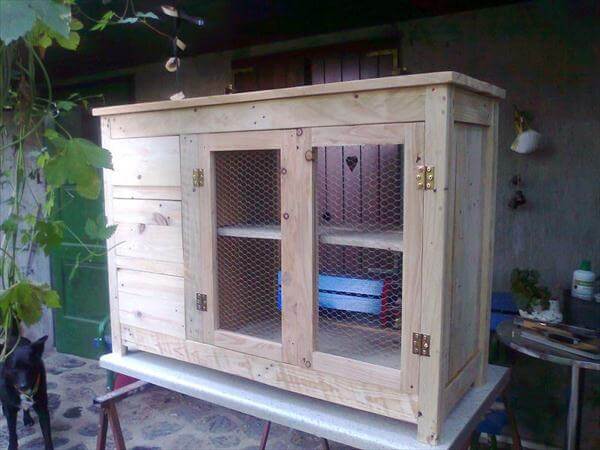 Enjoy this DIY pallet storage unit in natural rustic tone of wood or give a top coat using paint or stain to get the appearance of your own desires. This is really a nice project to recycle the pallets and will be positive step for wood waste reduction!!