Pallet wood is really a life changing wood and you will find it so true in this post! Just rip up the pallet boards, cut and modify them and then refinish them to build with bigger functional statements, mind blowing wall arts and home decors and also the crazy shelving and storage units for an uncluttered home environment. These 12 DIY pallet ideas and projects have been grouped together to encircle the different stunning uses of pallet wood to improve the interior and exterior portions of your home cleverly without going out of budget! Checkout the sample DIY projects here to give a creative spark to your genius imaginations!
You can construct anything in wood medium using pallets by just releasing the inner creative person in you and you can create a simple dining table tray to a grand playhouse with pallets! Every thing is possible if you have a mindset and passion about it!
Create amusing demonstrations of kid's playhouses with pallets and build the toddler's bed with them, one example is the blue and white platform bed give below! Get spectacular outdoor furniture with pallets like combine chair bench, L-shape patio sofa and also the outdoor loungers! Reproduce the pallets into brilliant structures of coffee tables, nightstands, side tables and also the dining tables or craft the pallets to get fetching wall arts, wall mounting shelving units and racks! Build anything your want using this free source of wood!
Cool Pallet Tree Playhouse: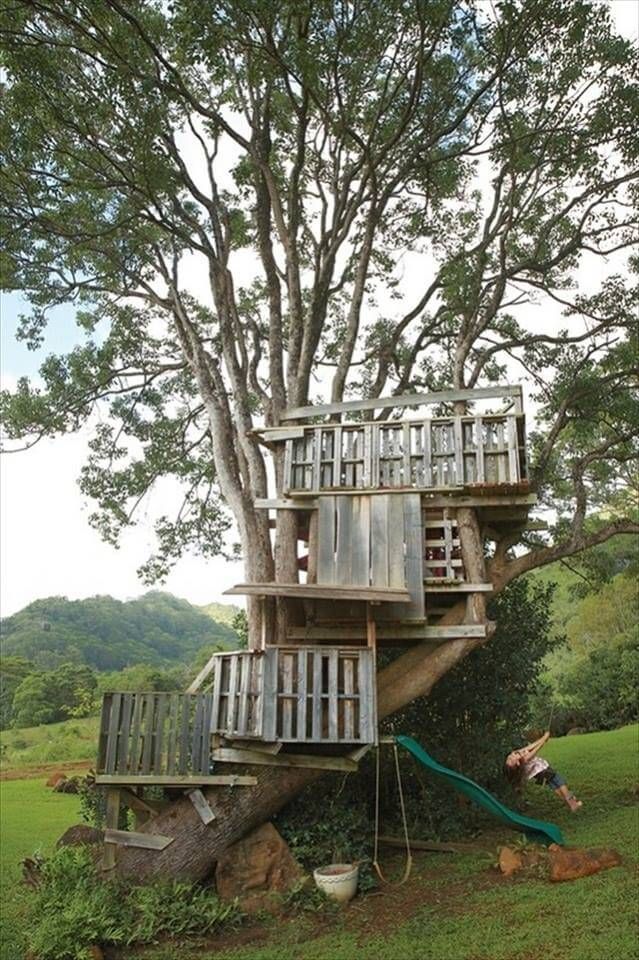 DIY Wooden Pallet Playhouse for Kids
Colorful Pallet Kid's Playhouse: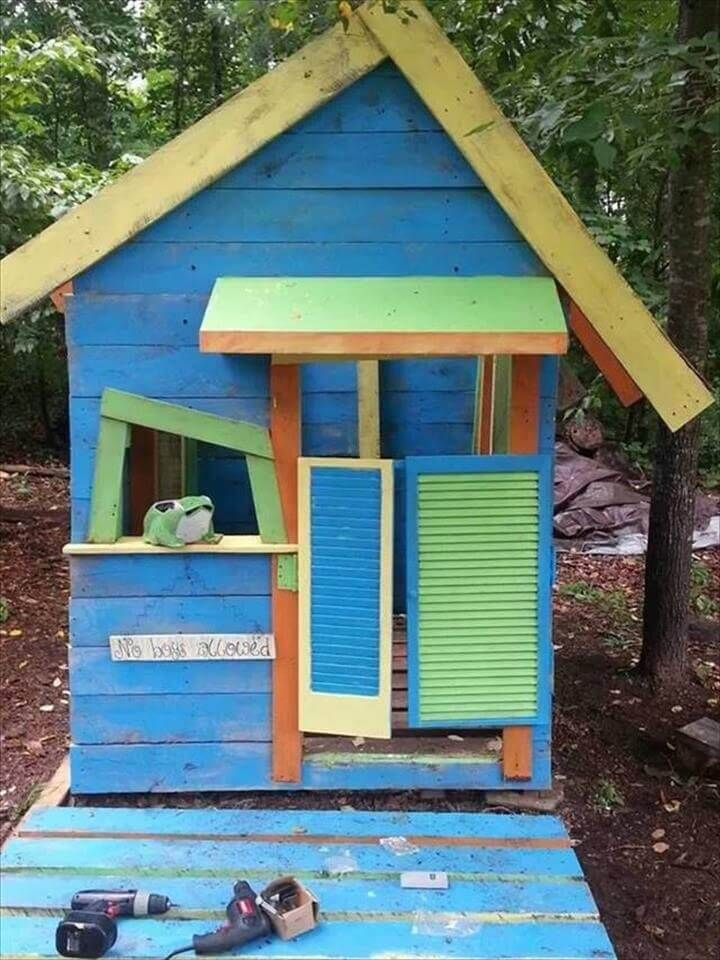 Free Of Cost: DIY Pallet Playhouse
Modern Blue & White Pallet Platform Bed:
Chevron Pallet Coffee Table with Storage: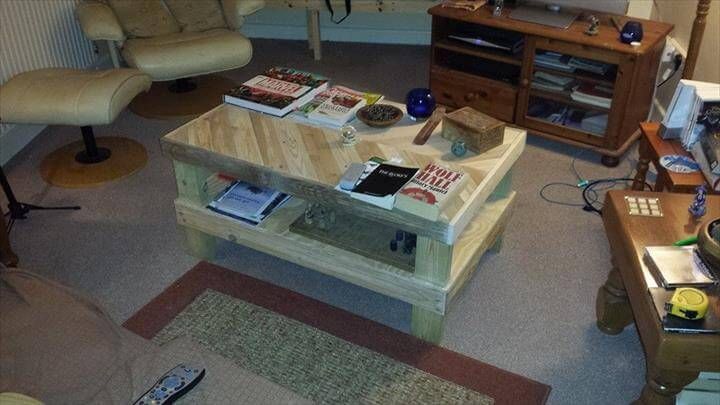 15 Unique Reclaimed Pallet Table Ideas
Upcycled Pallet Crate Coffee Table + Sofa: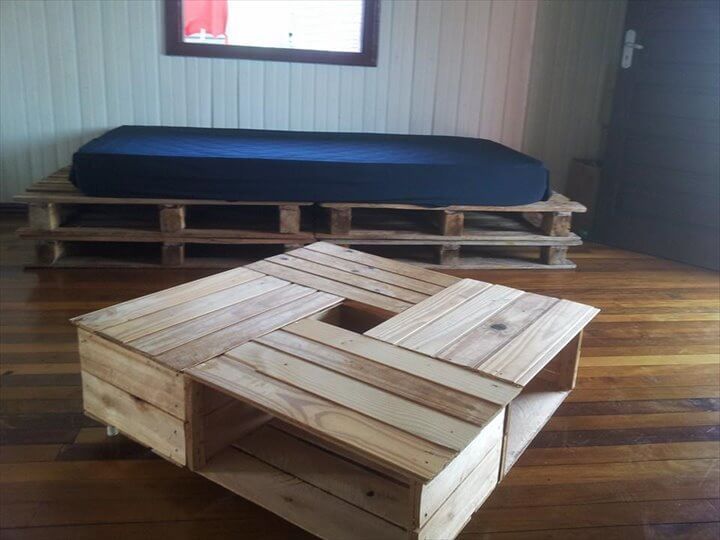 25 Unique DIY Pallet Table Ideas
Super Creative Pallet Playhouse:
DIY Pallet Room Divider:
Hand-Built Pallet Rustic Headboard: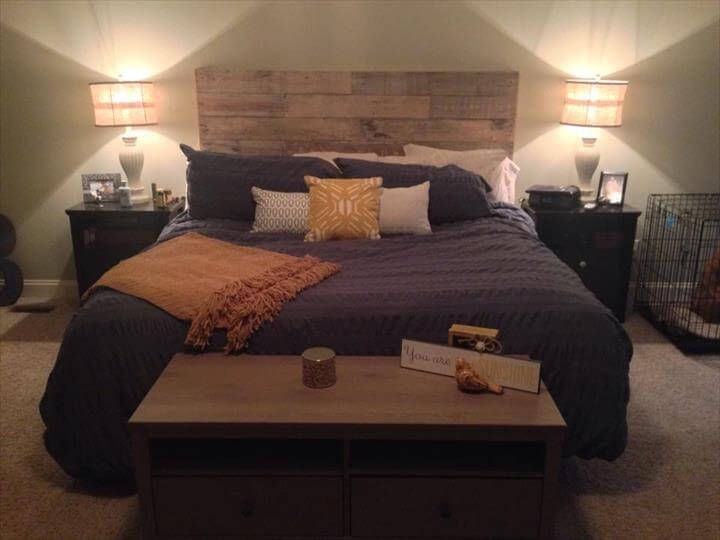 40 Recycled DIY Pallet Headboard Ideas
Wooden Pallet Heart Tray: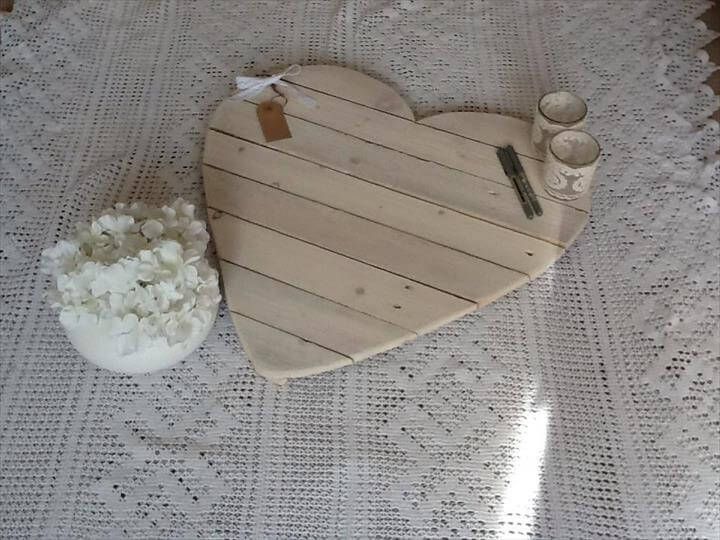 10 DIY Wood Pallet Wall Art Ideas
Vintage Inspired Pallet Towel Rack: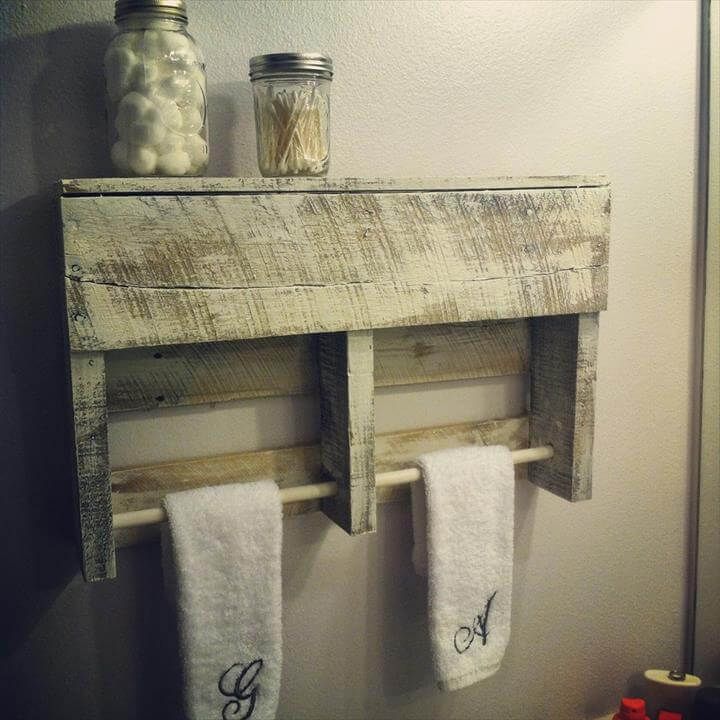 DIY Pallet Bathroom Shelf / Vanity
Shabby Chic Pallet Nightstand + Cat Bed: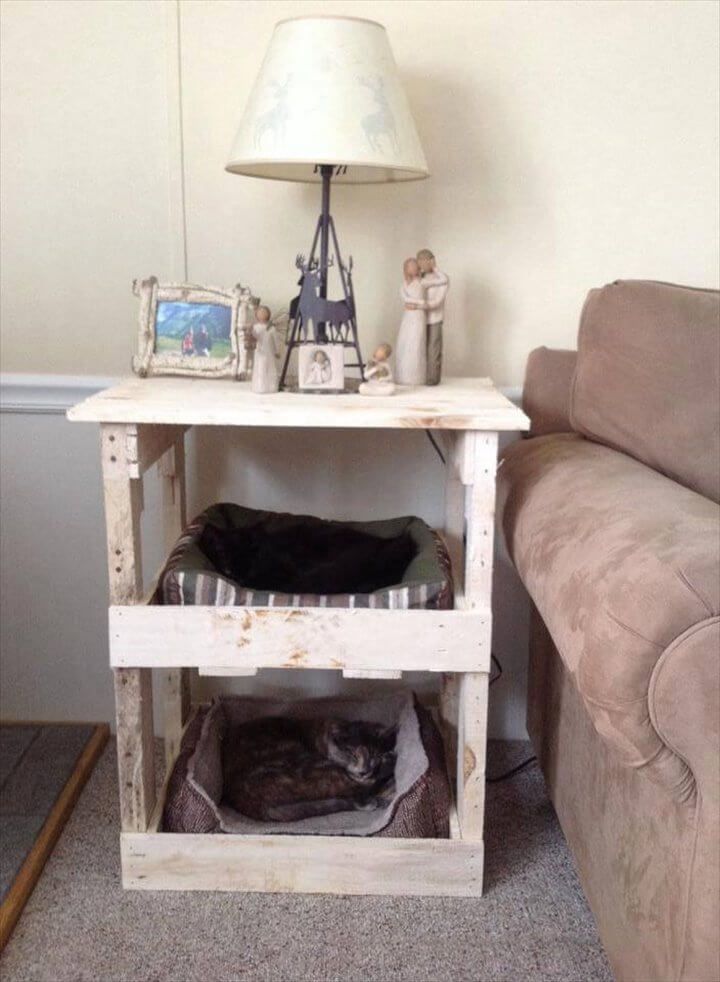 DIY Pallet Side Table and Nightstand
DIY Combined Pallet Chair Bench: