Stools give you comfortable sitting in any part of the house either it is bedroom, living room, kitchen or patio due to their small size, taking less space and easy portable qualities. That's why there are always one or two pairs of stool in house for extra seating purpose in a case you are visited by unexpected number of guests any time. If you are also looking for stylish and compromising stools, you can surely have them at almost no cost, just playing with the pallet wood in an ingenious manner.
Pick up the pallet wood around you, cut it into small pieces and built your desired pallet stool just like this DIY pallet stool with ceramic tiles top. This small in size and cute looking stool has been provided with a shiny and smooth top with some randomly shaped tiles cemented on it. The legs of the stool are crafted from strong barks of the pallets to tolerate the maximum weight. You can make one stool or you a built a whole a sitting project for your patio, kitchen or even for the living room, depending on your requirements.
Don't forget to sand and varnish the stool in a case you are using them in outdoor area to avoid weather hardships.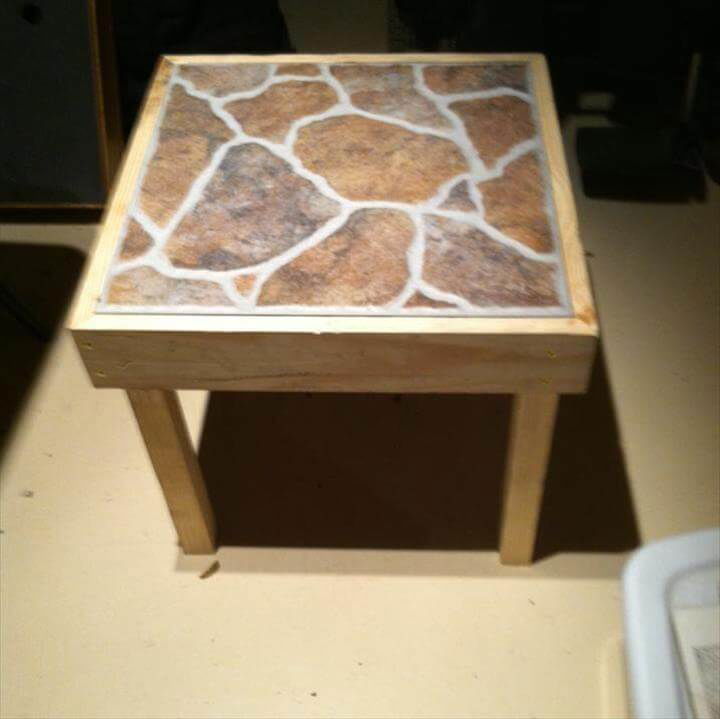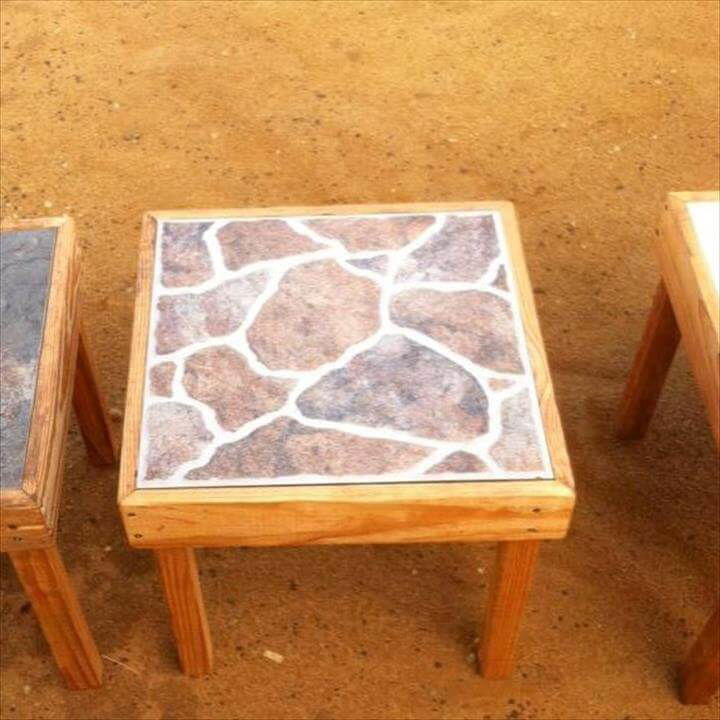 Submitted by: Red Over street