Summers cannot be fully relished if you're missing a terrace, garden and a backyard place. To set up a chic patio and terrace is not just a big deal and you will find here a most thrifty solution to get a modern and featured terrace. If you are interested to save your money and any type of heavy expenditure for your terrace remodeling, then make use of pallet wood for this purpose. We have done this DIY pallet terrace furniture by going with wise use of pallet wood which we got in large excess from the respectable dealers of our village.
They charged us a very little bit which is just equal to zero and we did this DIY pallet project in very leisure time in home. There is no deficiency in this DIY pallet patio furniture you can just relax, sit and sleep very well in this pallet terrace plan. We have crafted some DIY pallet coffee tables, an L-shaped DIY pallet sectional sofa and some other wood items through aged and useless wood repurposing.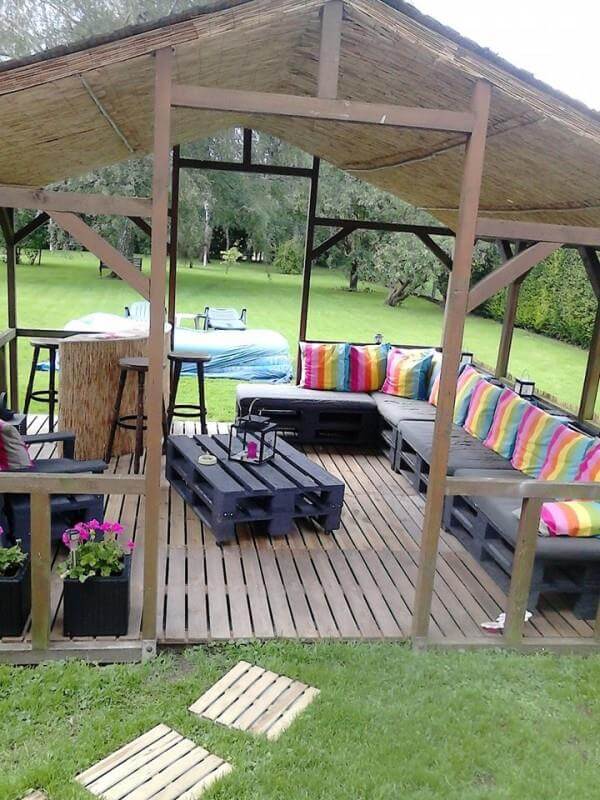 We made a chic DIY pallet floor first which works very great as the base to the roof pillars. To get all fully tight and secured nuts and bolts, metal wood braces, metal iron brackets and nails have been used. Claw Hammer and electrical wood cutting tools and handsaw would by perfect tool for these chic DIY pallet furniture ideas for a charming deck space.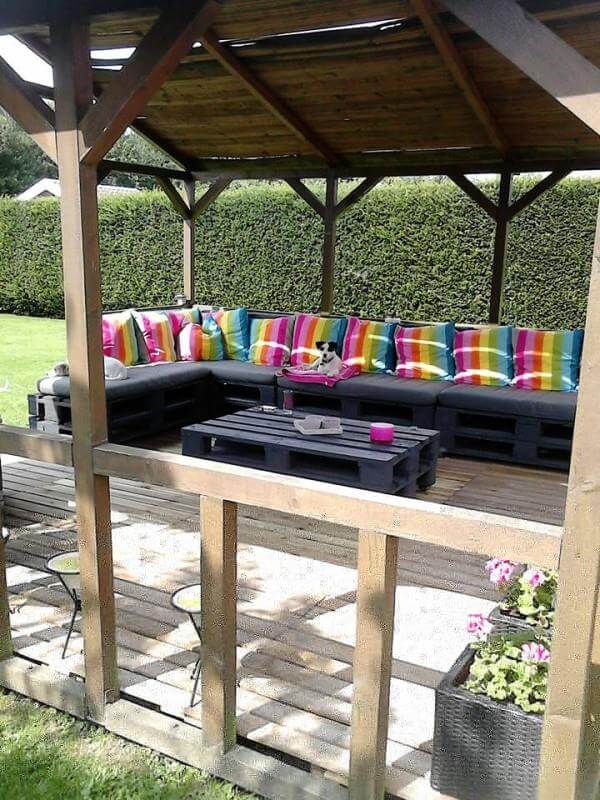 After flooring it with pallets, all sides have been given a raised pallet boundary by leaving the space for entrance. We have cut the pallets in chevron at the ends to be fixed well in the soft soil of our pallet deck. For further beautification of our terrace planters and some artful chairs can be used for gorgeous looks.
We have also made the DIY pallet walkway to lead to our terrace. A large piece of thick wood has been position at the corner and servers as a great dink station. You have to pay only for the mattresses, cushions in this renovations process, the rest of whole project is just a free of cost in budget.