If you have a functional desk at your house you can use it for many practical applications. Students can use it as a study desk whenever they need to burn midnight oil for their tests, exams and assignments. And if you have to work from home a desk can be turned into a working desk letting you operate your laptops and files on. So for their so much imminence in a house we decided to bring to you this DIY pallet desk with drawers so that using the pallets you can make a free cost desk and save your hardly earned money.
Having a large desk top to it would hold your laptops and computers with convenience on it and let you work with ease. The side pallet drawers would let you hide your important files and confidential papers in them so that you can have them at arm's length whenever you need them.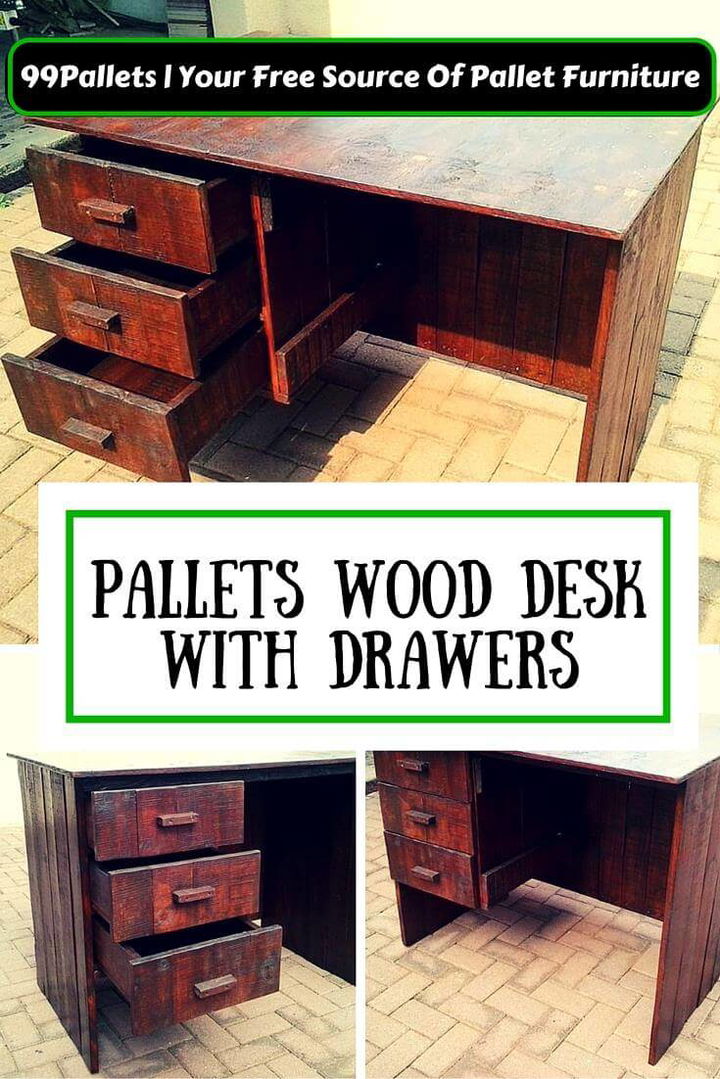 Just incorporate the desk with a comfortable chair and you are ready with an instant work station of your own. Stained in dark chocolate color the desk is sure to add bit rusticity to your home decor.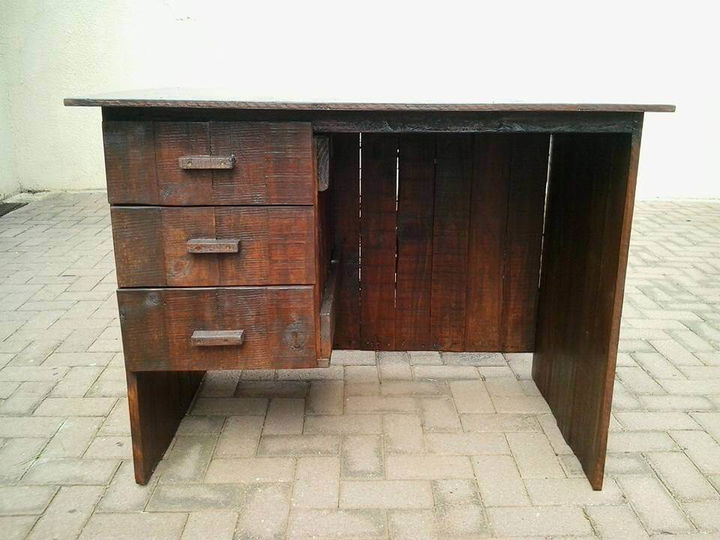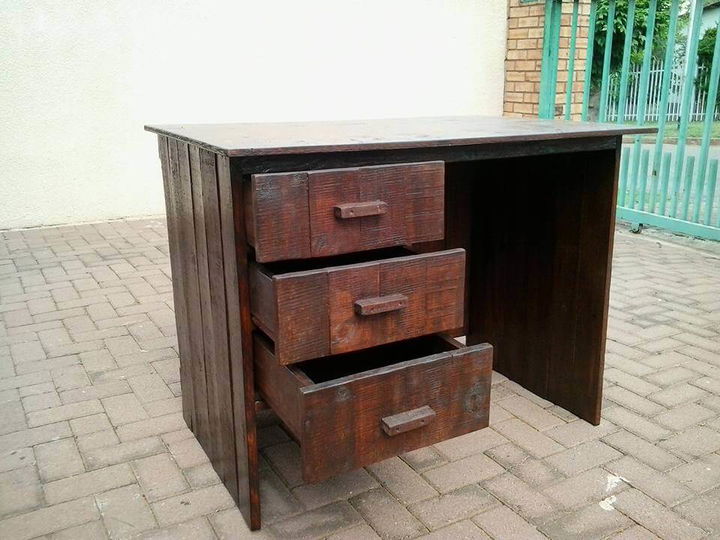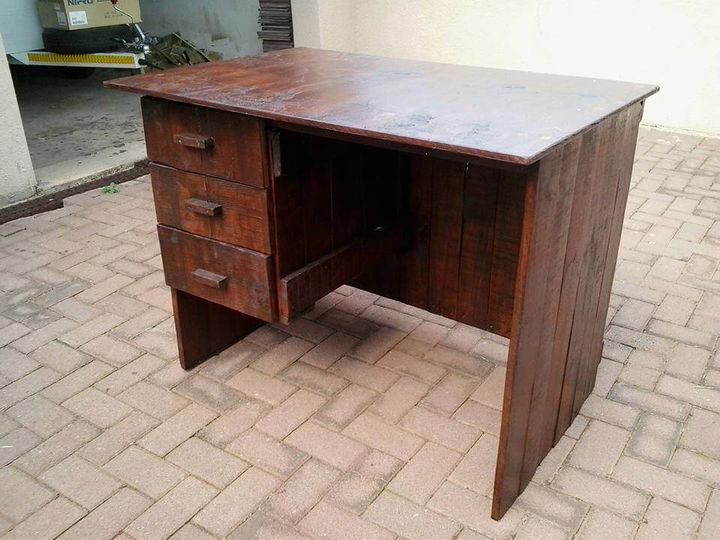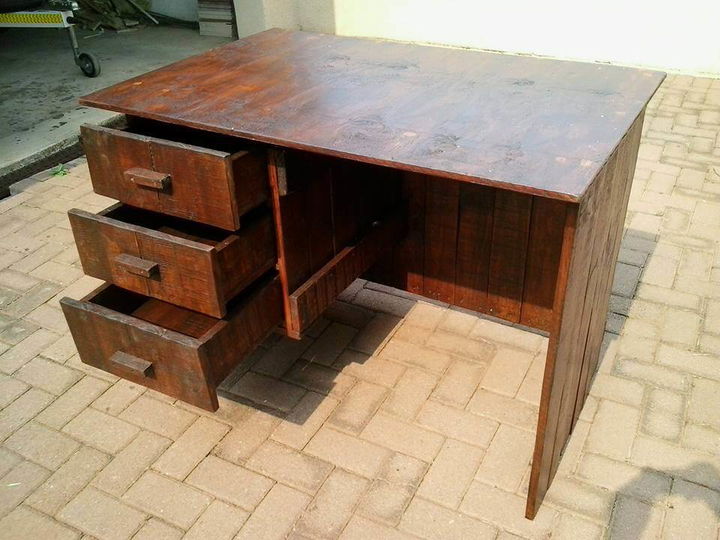 Made by: Recycled wood creations by Mike