We do our most of office related tasks and works from computer. So computer is very dead need of modern trend of life at home or office. So to have professional like arranged model of computer desk for home or office we take use of pallet wood for provident and frugal expenditure plan. Construct your own choice of DIY computer desk with desired setting of storage and computer system parts.
This model of computer desk is prepared with terrific use of pallet wood with modern recycling ideas. Just get you healthy condition pallet wood, if you cannot get it free of cost pay a little for better pallet wood. Give all pallet wood a throughout grinding for whole glowing and shining structure to be looked mind blowing and captivating. Cut your wood in finely and neatly manner to give precision and perfection to the whole model of DIY computer table.
This model of computer desk provides separate setting of CPU and speakers, a tremendous storage cabinet and power cables arrangement. Only three pallet of good condition will be sufficient to transform them into pallet computer desk. Make use of glue, nail or screws to assemble all structure components. Give it more dazzling and radiant charm with a throughout paint color.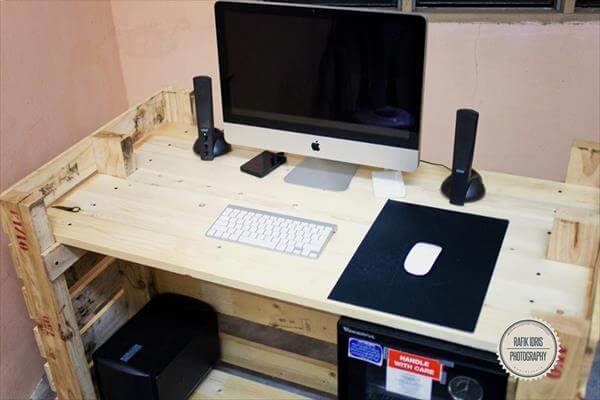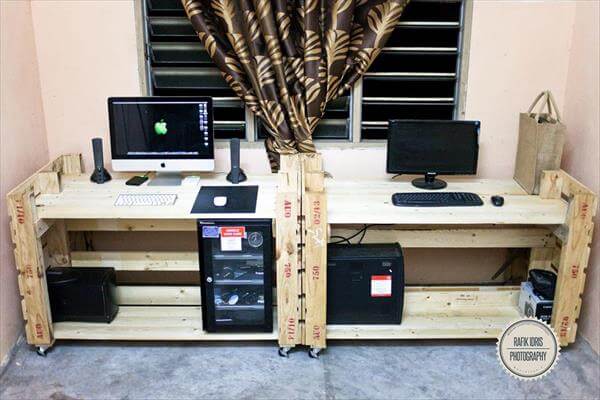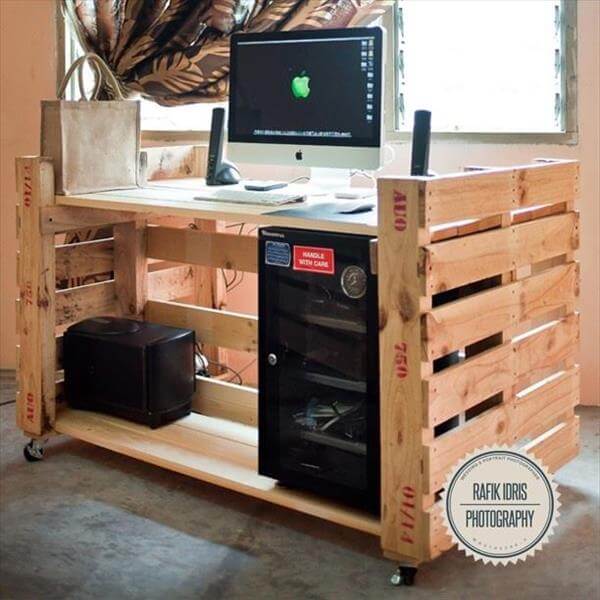 Submitted by Rafik Idris !