Planter boxes or accent garden pots are often to use as garden decors and now you can build free wooden planter boxes at home in your favorite dimensions also without spending a bit of money from you pallets! If you frequent to think about the garden decors then this DIY raised pallet planter box would really be great choice to plan for a boost to garden decors and overall visual! A perfect wooden crate made of pallets has been raised on additional wooden legs and hence it gain a required level to be a precious and enchanting decor for any green space!
Credit goes to slats of pallets which have beautifully been packed to gain this fantastic and elevated wooden box! It can personalized in number of ways, can be painted also if you are willing to add some vibrant colors to a particular outdoor area or to green space! Check a big list of pallet-made planters on our site, all are great inspiration for garden lovers!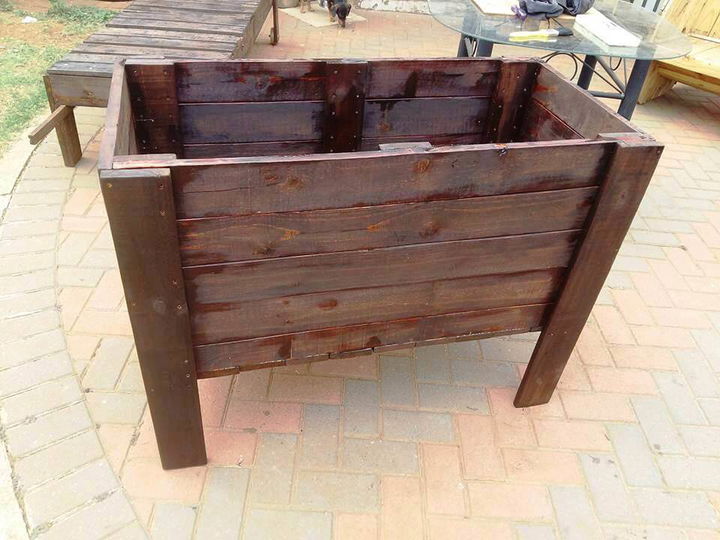 Plan slats of pallets to install a bigger wooden crate, slats of pallets can beautifully be integrated to build a big wooden box as done here!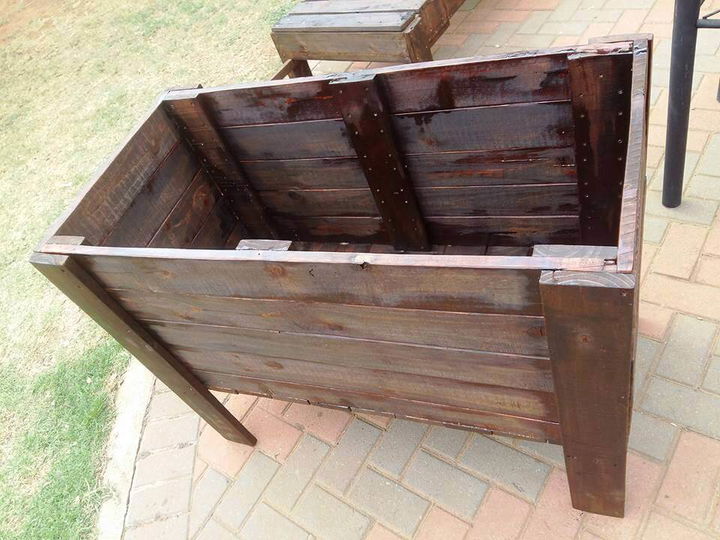 Finally you can raise the custom-built wooden box on custom legs for a raised planter box for your garden! Here 4 slats of pallets of equal lengths have been decided to build legs of this planter box!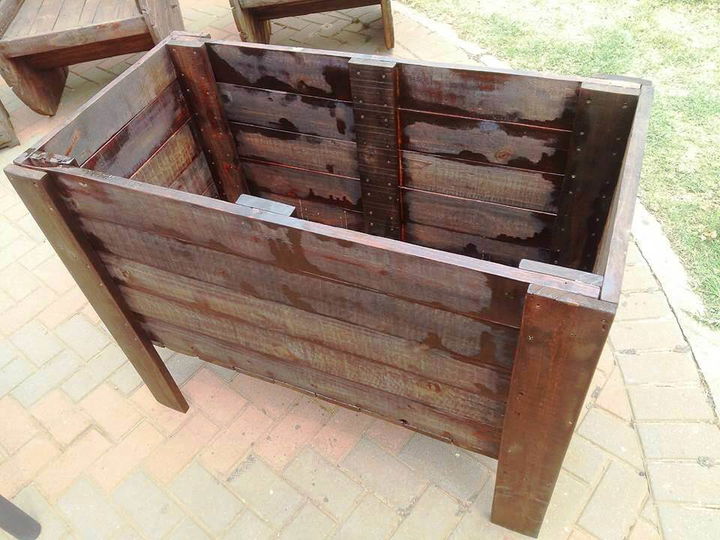 Use paint for a modern colorful appeal, prefer stain coats for enriched wooden appearance and finish it also with a popular wooden sealant for weatherproofing!
Made by: Recycled wood creations by