Tiny living spaces, lonely corners and spaces, and the desire for nature; what is the solution? The simple DIY pallet planters that are very expression of recycling and repurposing. Light on the wallet as well as time and effort, a DIY pallet planter cannot go wrong. These can be va5ried to suit in decor, crammed space and effect you want. You can use them as mere decorations or go up a notch and make them into real mini gardens to grow plants, flowers, herbs, and even fruits like strawberries. Pallet planters look good hanging from the wall, propped up against it or laid down on the garden.
The only thing that one has to be careful about is if you want to plants edibles, make sure the pallet you are using are bug free as well as chemical free. Some pallets are used to ship foods which may have decomposed or have viruses. They are also used to ship chemicals which may have leaked onto the pallets.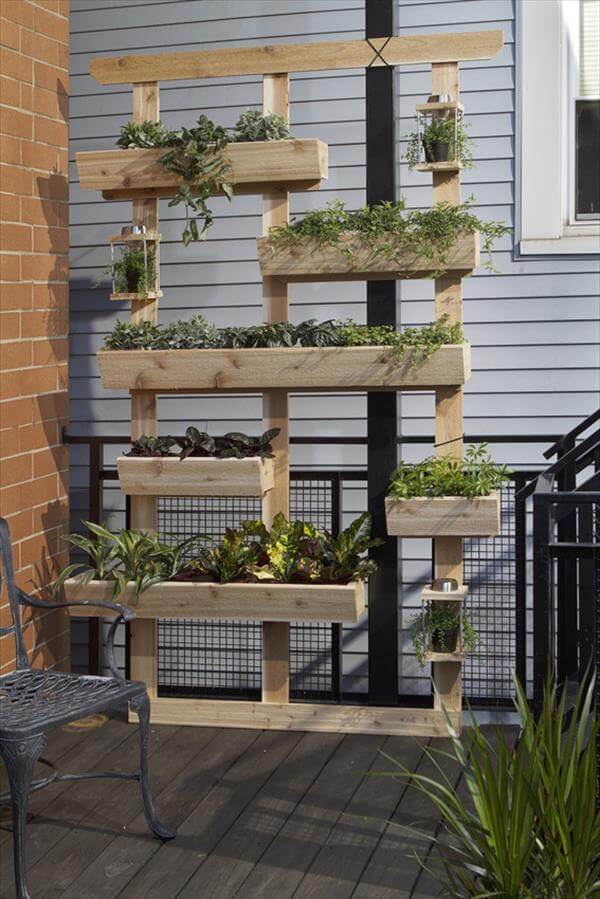 Pallets may be used as they are or they may be dissembled to create a contemporary take on the standard look. You can create a webbed look by putting up the slats and nailing small box planters on them.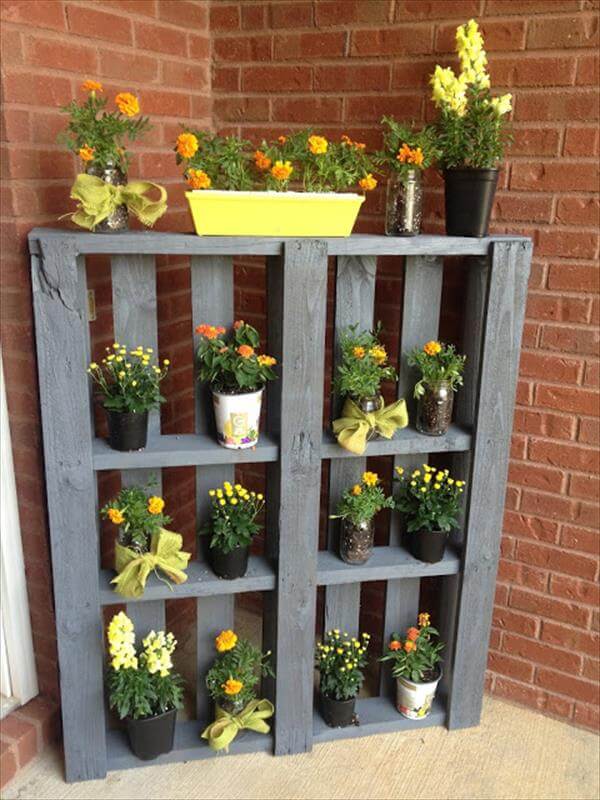 If you are not the hammering type, place the pallet as a flower rack in a corner and decorate with your favorite seasonal flowers for a soft fragrant decor embellishment. The pallet itself can be painted or stained to match the rest of the decor.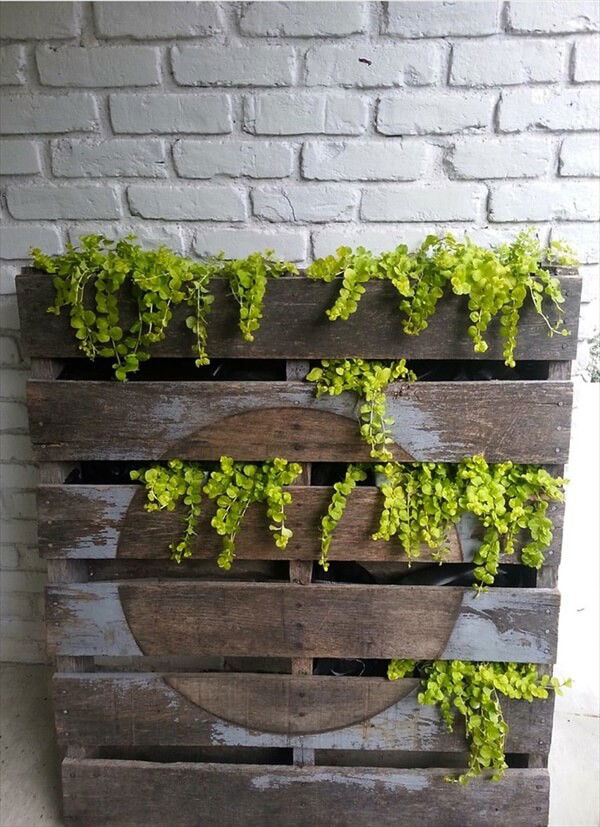 The combination of aged wood and green herb leaves renders a fresh look and enlivens any dull or dark decor. You can play around with the pallet and create a more rustic look with peeling paint and rough wood.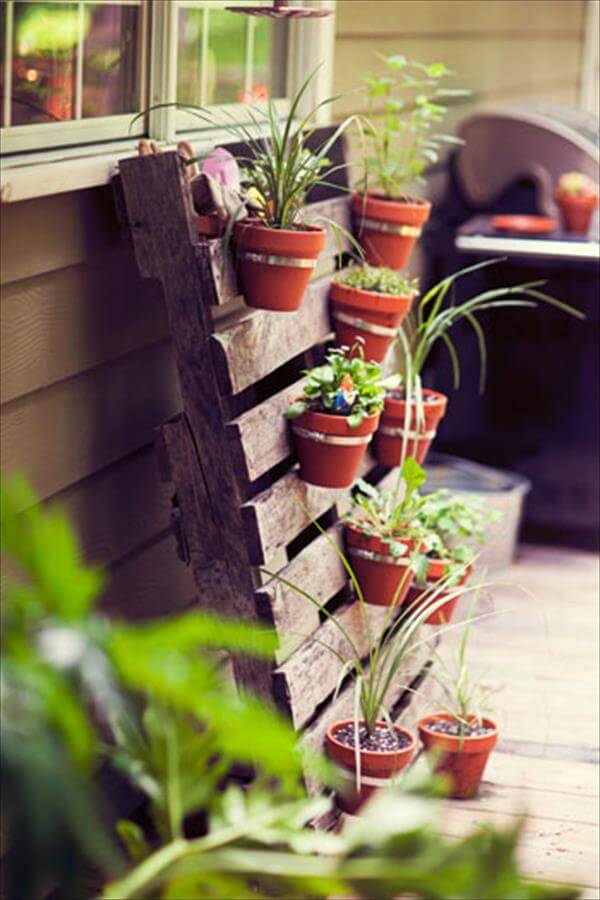 A variation on the pallet planters is the hanging pot style. Just attach your flower pots to the slats of the pallet with string and prop it up anywhere you want. The advantage with this type is you can move it around and reuse your pallet easily for anything else.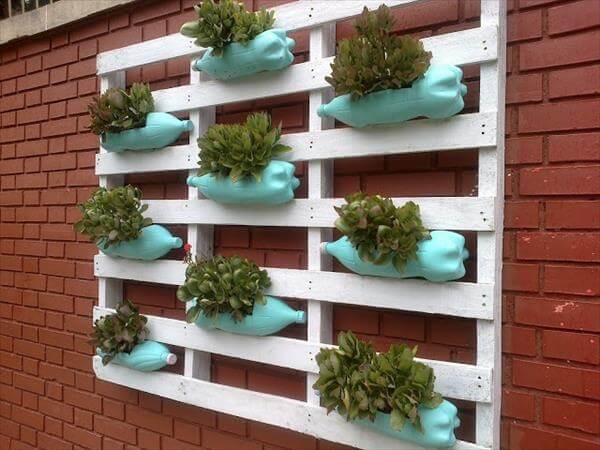 Go totally Eco-friendly and make the pallet planter experience an embodiment of reclaiming stuff. Convert plastic bottles into flower pots and plant your greens or flowers in them. Tie them between the hollows in the pallet and hang it on your wall right outside your front door as a welcome to your guests.