Take Three Boards:
In order to make pallet trough with dividers you need to have three boards which should be of equal length. Usually pallets which are available don't match exactly in terms of size. You will have to use a miter box and saw for this project. You can use measuring tape for 4 pieces of wood that are to be cut in equal size.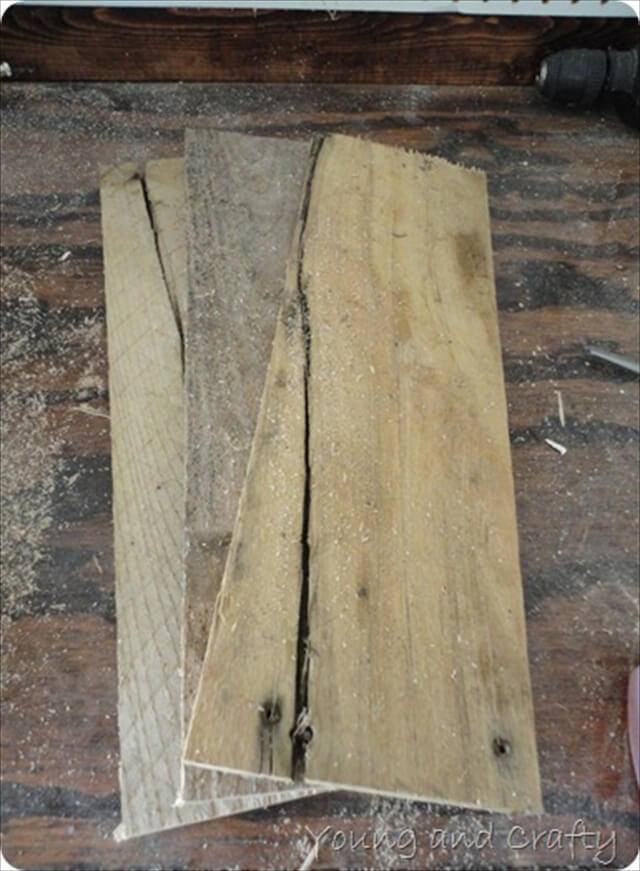 Glue Them Together:
Next I put a wood glue to attach the pieces together. In order to attach the middle pieces you can use a clamp to make sure that the glue properly sticks. Now almost the basic structure of pallet trough with dividers is ready.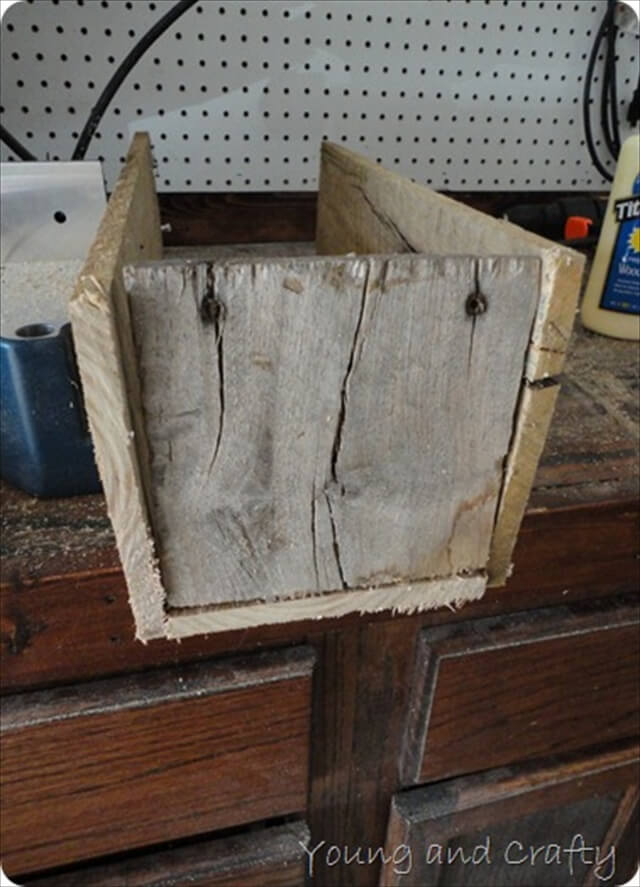 Sand the Pallets:
After this the next important thing I did in order to remove stains and rough surfaces with sanding. Sanding needs little effort and takes little time. I won't say it is much difficult task but it is difficult step as compared to the other step performed earlier and even which were performed later on.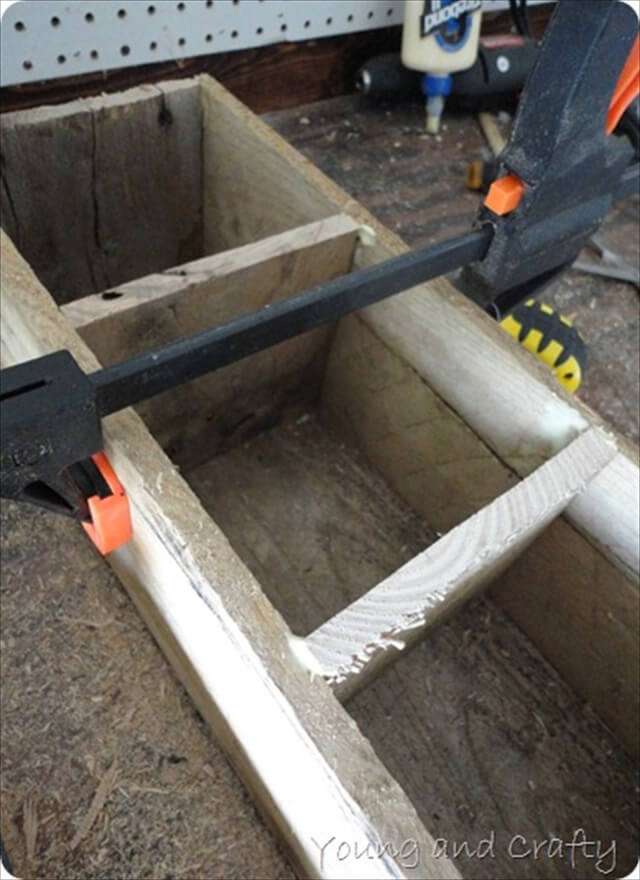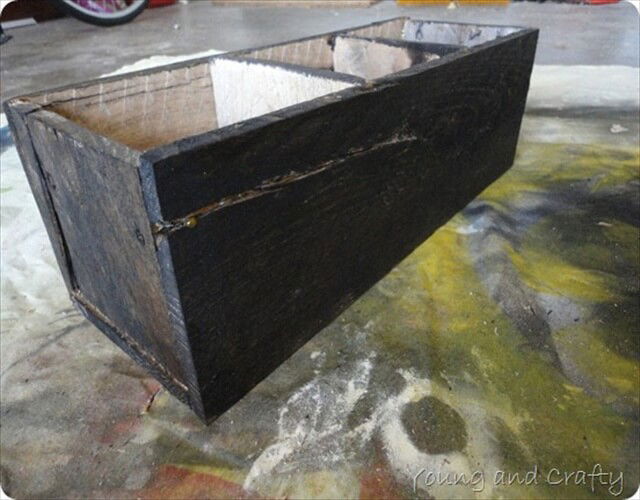 Paint Looks Great:
Right after staining, I painted the Pallet trough. First I painted it from inside and later on from outside. I wanted it to look equally good from both sides. Once the paint was being dried next thing I did to ass some furniture pads to place it with ease and doesn't scuff up my room where it was being placed.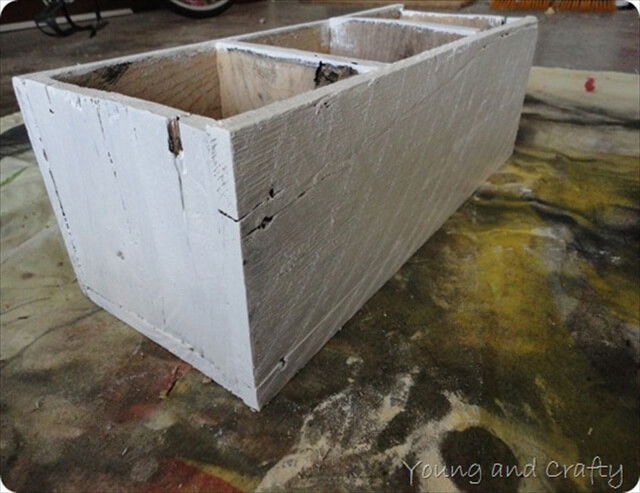 Lastly I put my balls jars inside it which I already had gathered. In the middle I placed some pencil and other stuff and other two with the flowers. You can use artificial as well as fresh flowers. You can also place some other decoration pieces as you like.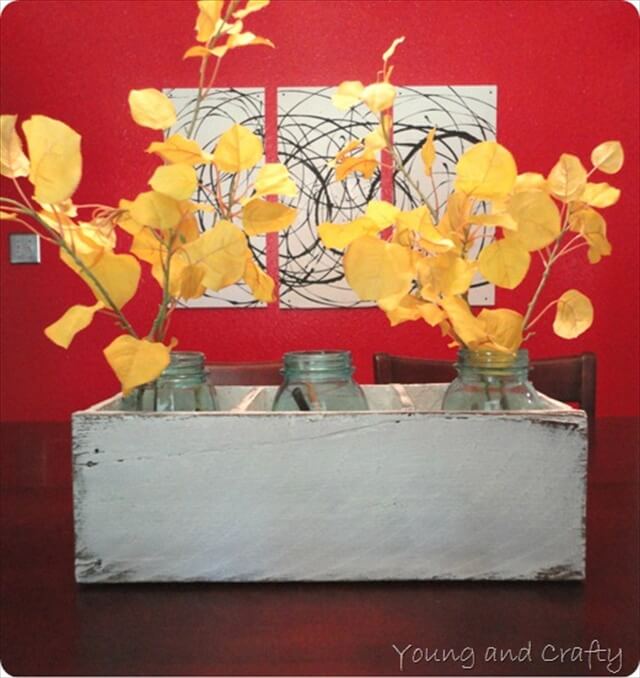 Another interesting point is that it is not in large size so you can also place it in any room whether dinning or reading room.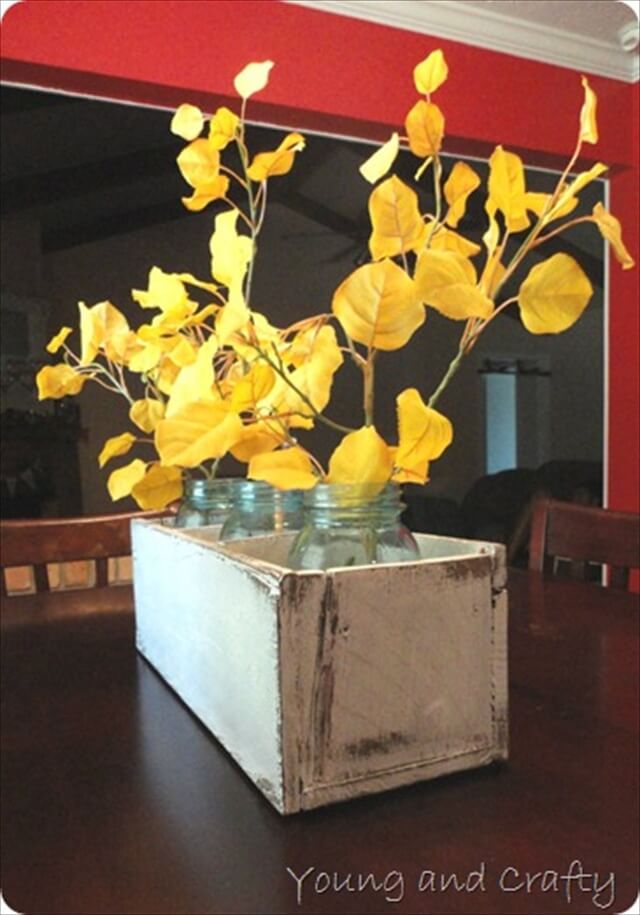 Images source
Hope you enjoyed the post. So please share this post if like it.