Pallet wood is much easy to handle and can decorate your home in multiple ways. Here we are sharing a great DIY pallet wall makeover which provide an overall grace to your room and is also much budget friendly. We have done a DIY pallet room wall project here which really made some really big statements of fashion and provided a big decorative trend to our living room ambiance. The project will surely held much precious to you due to its lowest price rates and high quality serviceability.
Whenever you will want some antique and vintage impressions of your home you will surely find this wooden pallet wall helpful, so try it out to feel the sensational prehistoric and classical feel. You can also avail this wooden pallet wall texture in lot more ways like you can add your murals and picture frame on it and it will also be very helpful to create some artful designs and faux flowers and bird patterns.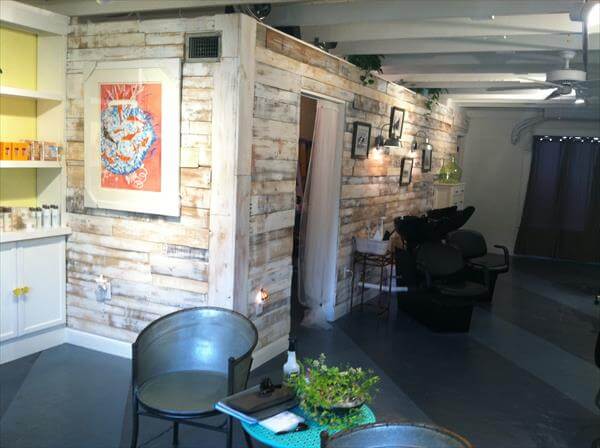 You may need a lot of pallet wood for this chic room improvement. You may visit the shipping areas and near one nurseries to get the pallets in any desired quantity.
Then just tear the pallet board apart to attain a rustic pile of individual pallet pieces and then fill up the targeted wall area like a puzzle game, it will be great fun too to this pallet wood renovation project.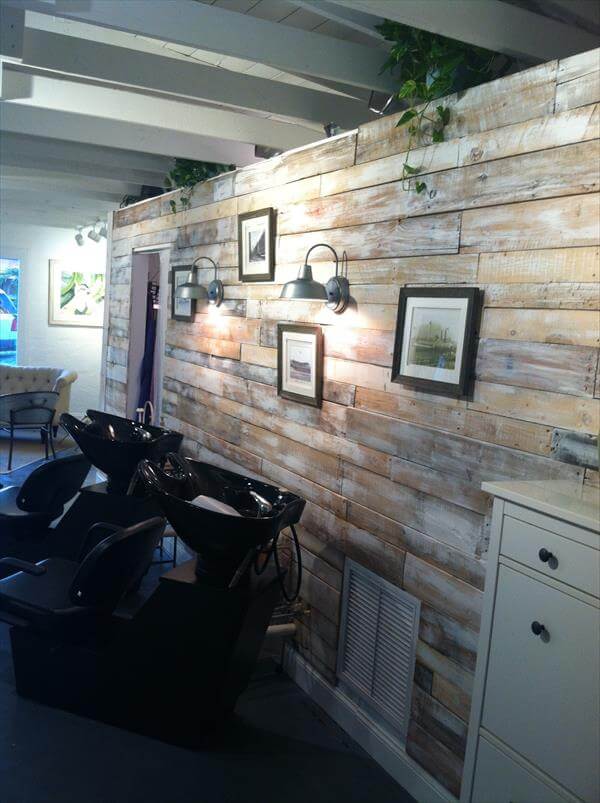 This inspiration is the best example for country cottage and vintage style lovers. If you also want to raise your home in some highly vintage and classical appeal this make a copy of this highly economical DIY pallet interior improvement plan to make some bigger compliments to decorative trends of home.