We have gone one step beyond your imagination with pallet wood by making this moveable DIY pallet wood gate ideas. This unique piece of wooden pallet art is not moveable to a fixed point only but also to any location you want to be secured like your home, lobby and garden or any outdoor area. The pallets have been made systematic and functional with industrial hinges of powerful and long life quality.
The whole gate is super easy and comfortable to pull and move to any size you want like a fence. Even a seven year old child can that skillfully. The mobility of DIY pallet gate has been made reliable with heavy duty wheels and casters. You can adjust its size to any width easily.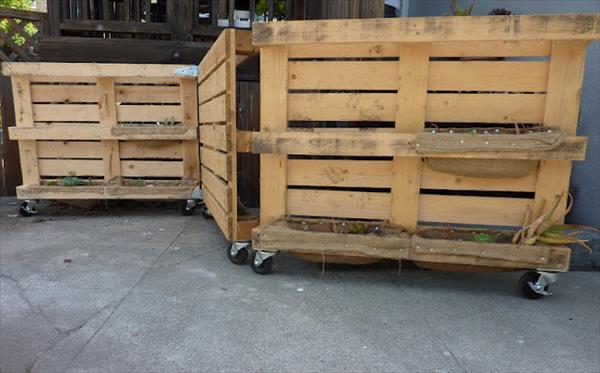 Another most charming modification we have done to it to use it as a DIY vertical garden and DIY herbs and flower planter too at the same time.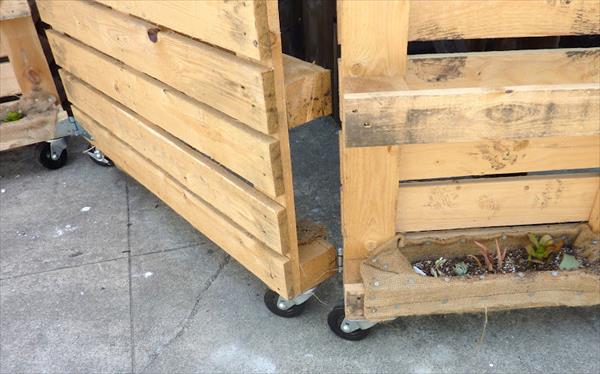 This has been amazingly done by filling horizontal pallet board planks with potting soil. Use it like a vertical garden or as a gate both options are available to you on a very frugal and low budget plan through pallet wood recycling.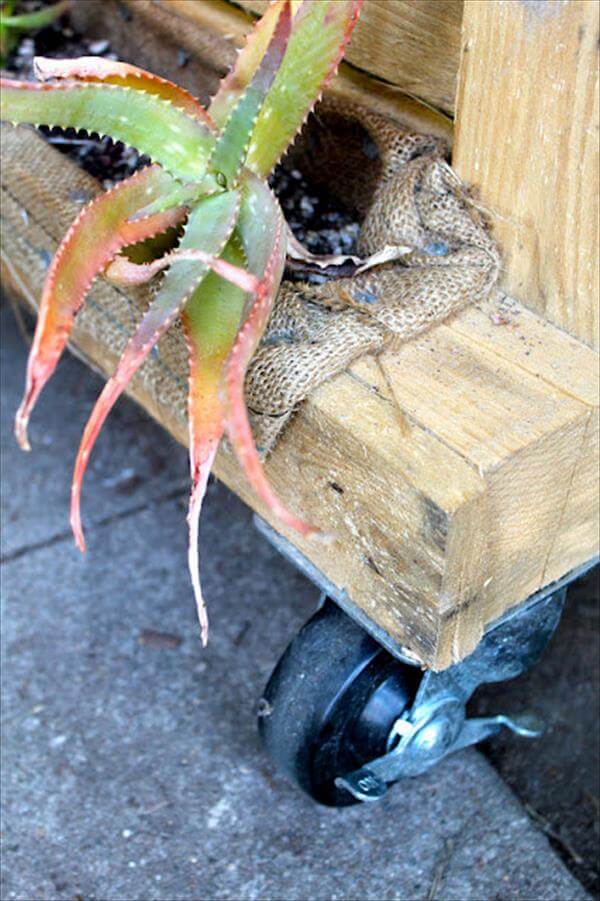 The architect of DIY pallet gate has dimensions about 38" inches of height and about 46" of length of each used pallet board.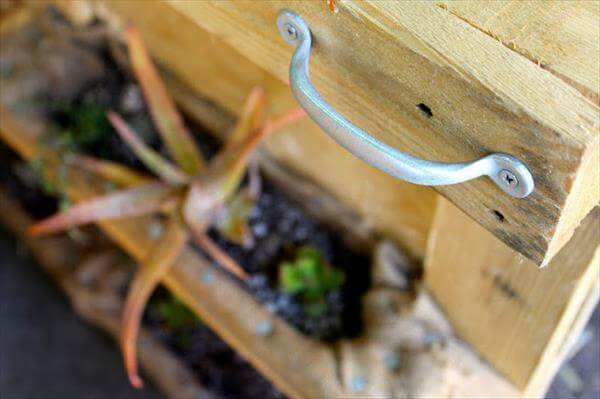 Submitted By: Larry Jones