The kids are the soul of a home and these are only kids that make a home live! The random jumping, here and there running and the sounds kid touches the floor with a toy, all held much precious to all loving parents! The thing that can be dearest to all parents, is a smile on their kid's face and today we are with innovative concepts of pallet projects which gives the outputs that each fun loving child want to have in possession!
Checkout here these DIY pallet ideas for kids that are sure to boost up the fun of your kids! The awesome pallet ideas would also help your kids to learn new things they are interested in like cooking and would also keep to store their study related stuff neatly like books and stationery items!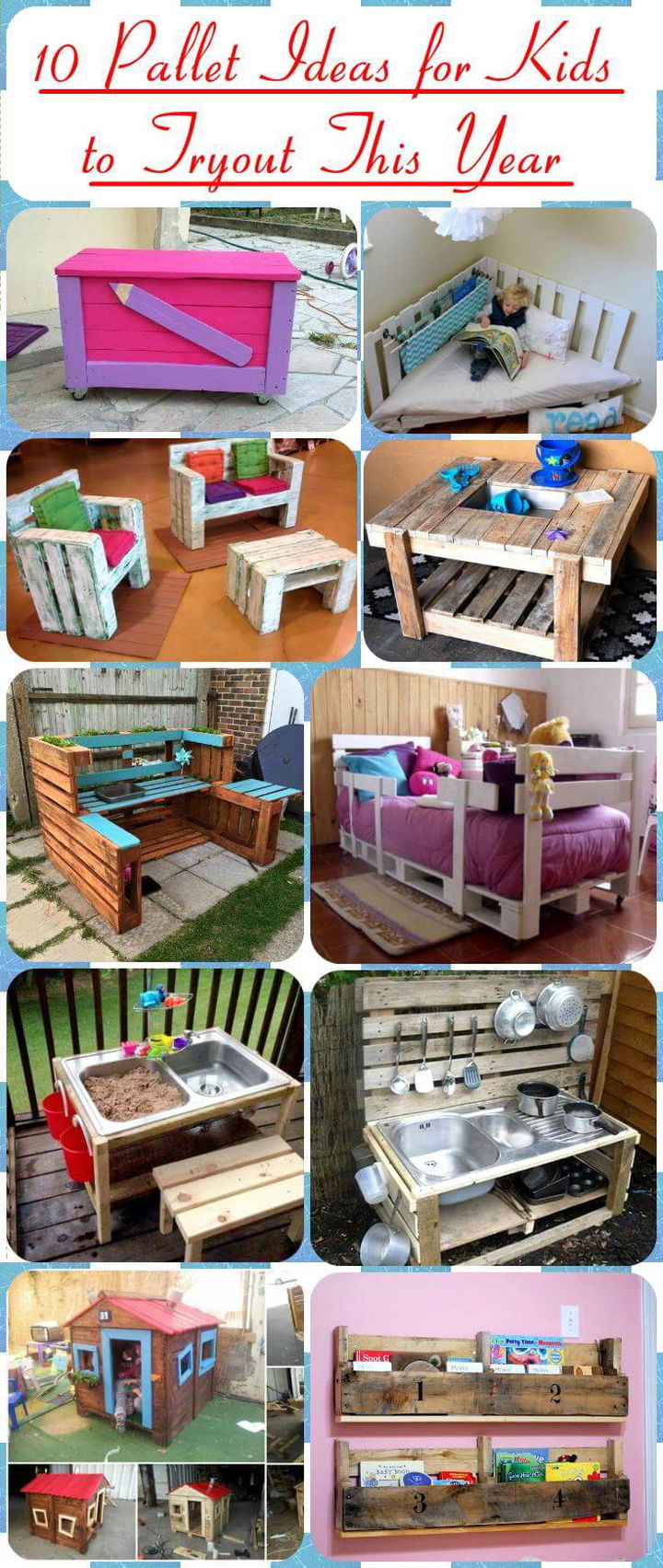 Build the stylish mud kitchens for your kids to learn cooking and better of ways to entertain the guests, build kids party furniture to let this chill up in their spare time and also build stylish outdoor playhouses for kids to enhance their outdoor activities and hence overall physical health of them!
Pallet Kids Sectional Seat or Daybed: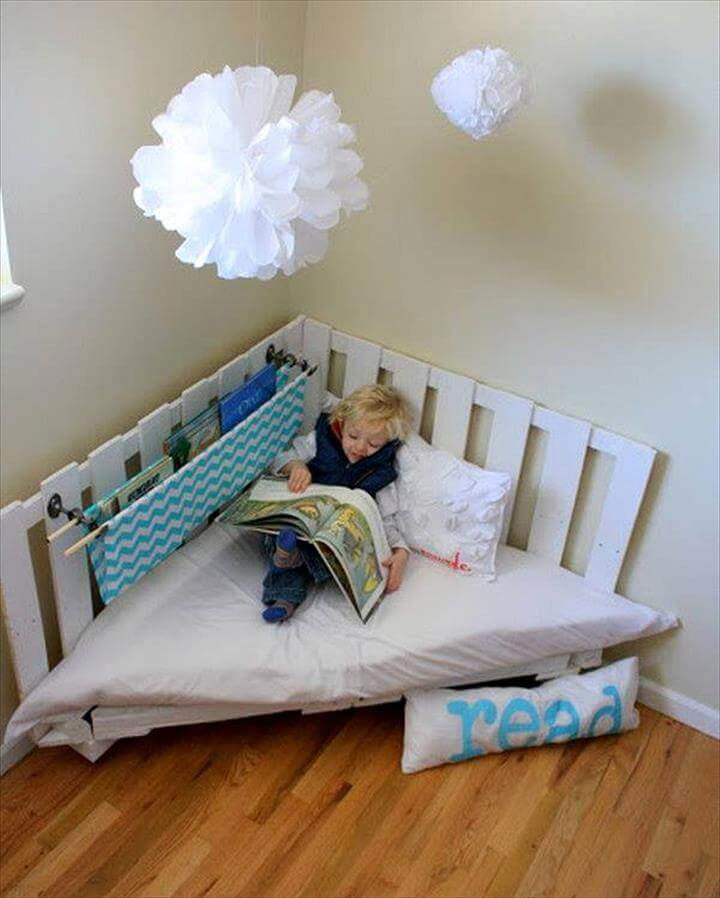 Pallet Kids Mud Kitchen: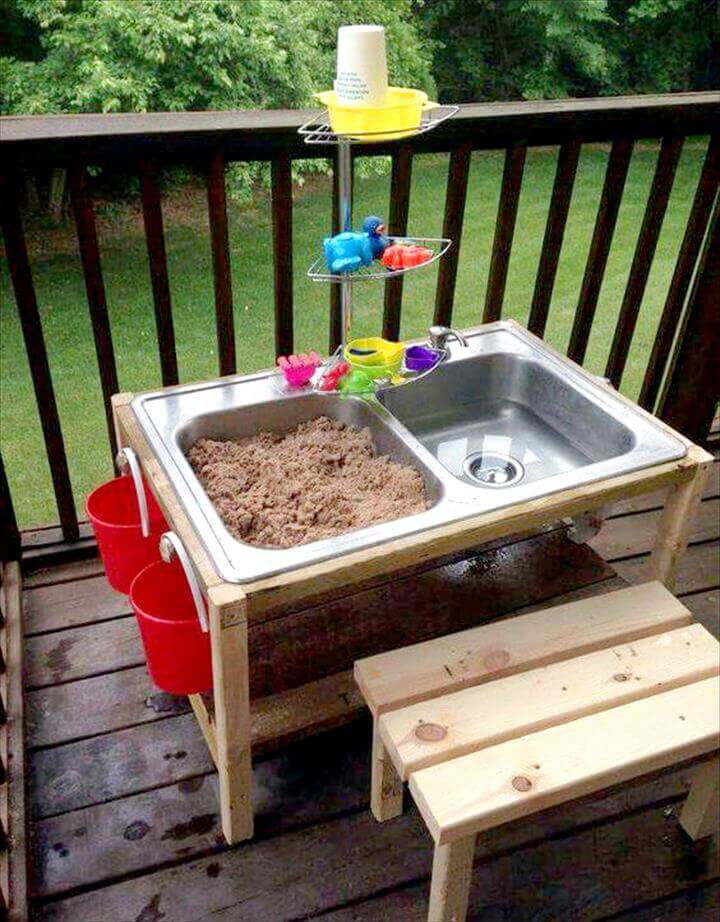 Pallet Kids Bed with Additional Side Supports: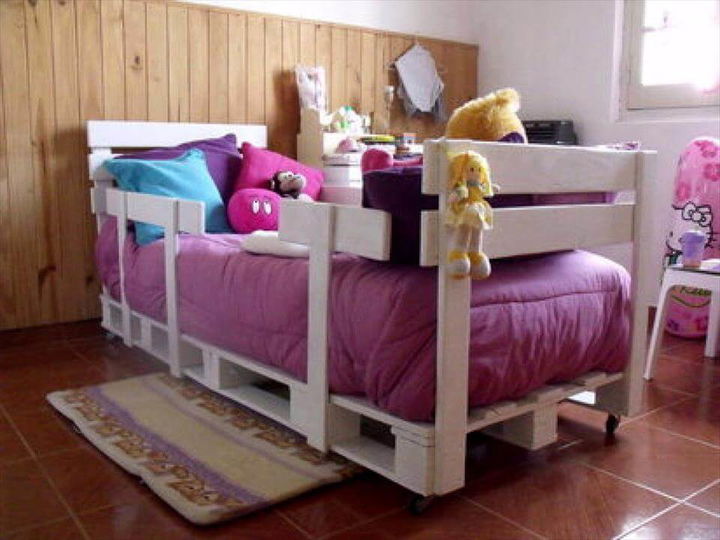 Pallet Kids Kitchen or Potting Bench: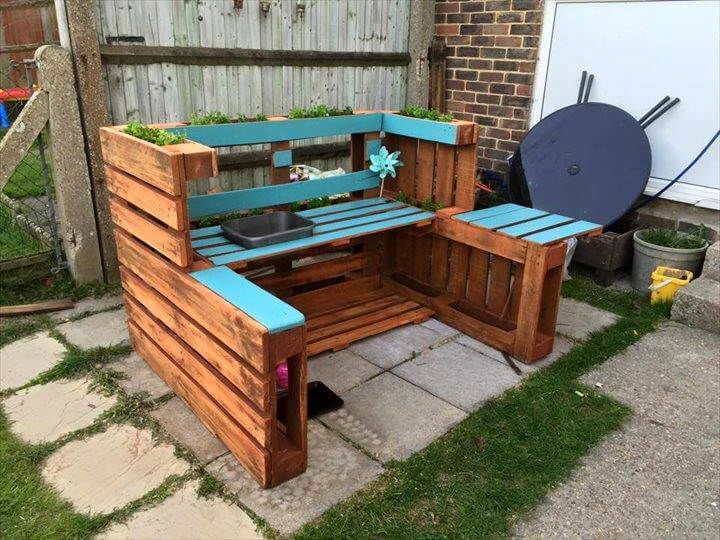 Wooden Pallet Rustic Bookshelves: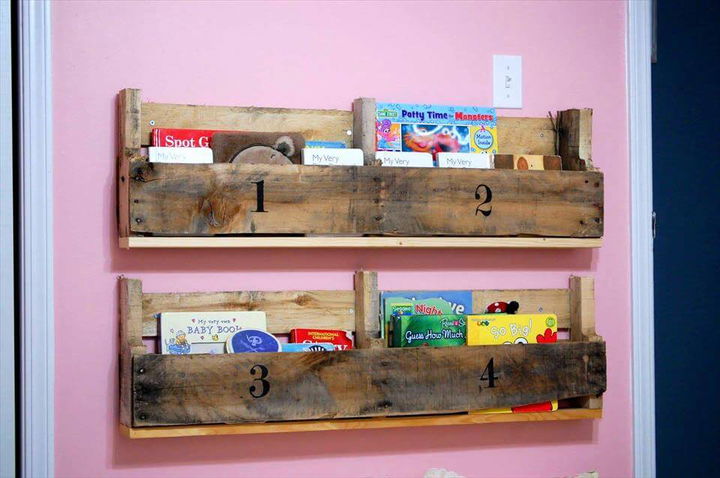 Rustic Pallet Kids outdoor Kitchen: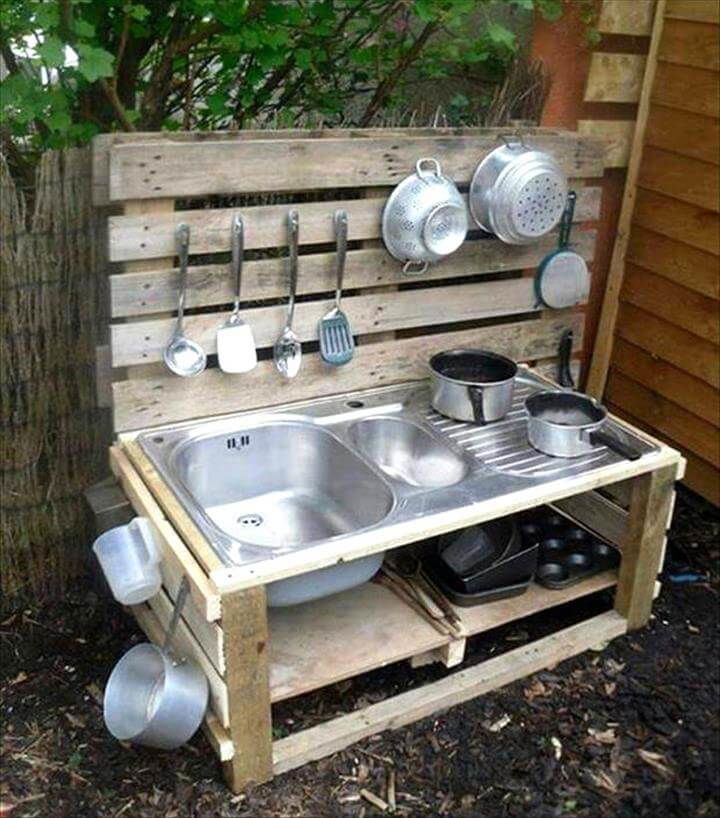 Rustic Distressed Greenish White Kids Sitting Set: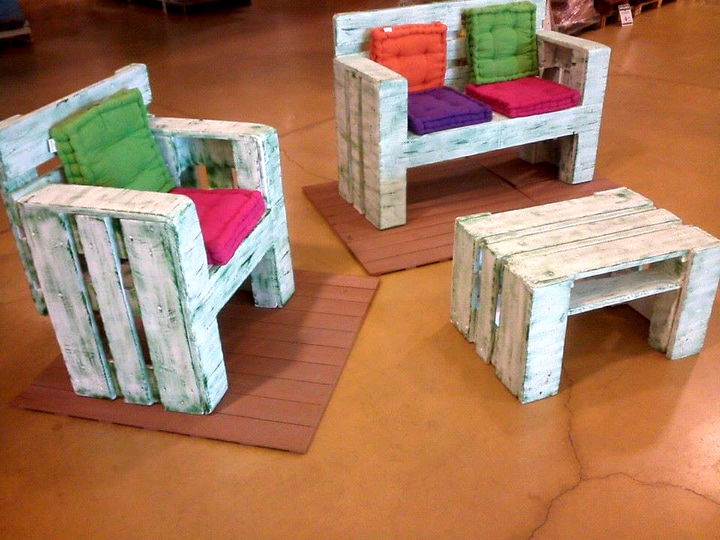 Pallet Kids Play Kitchen: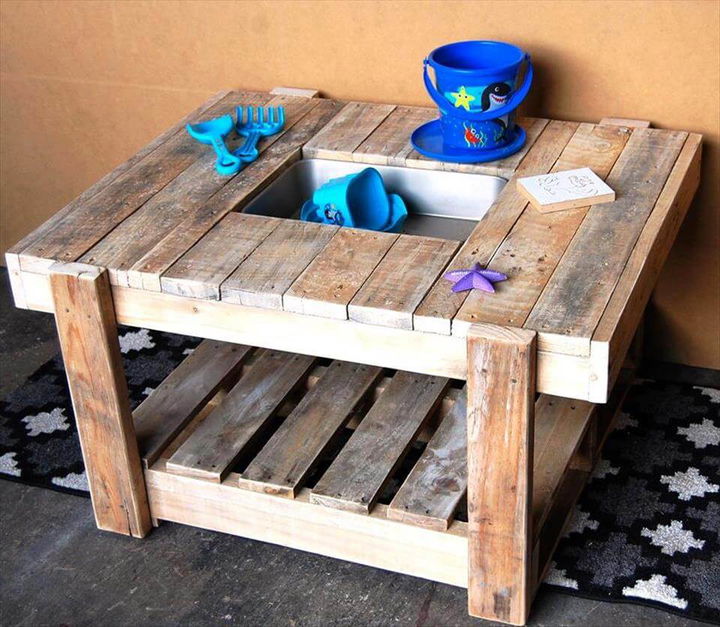 Pink and Purple Painted Kids Stationery Chest: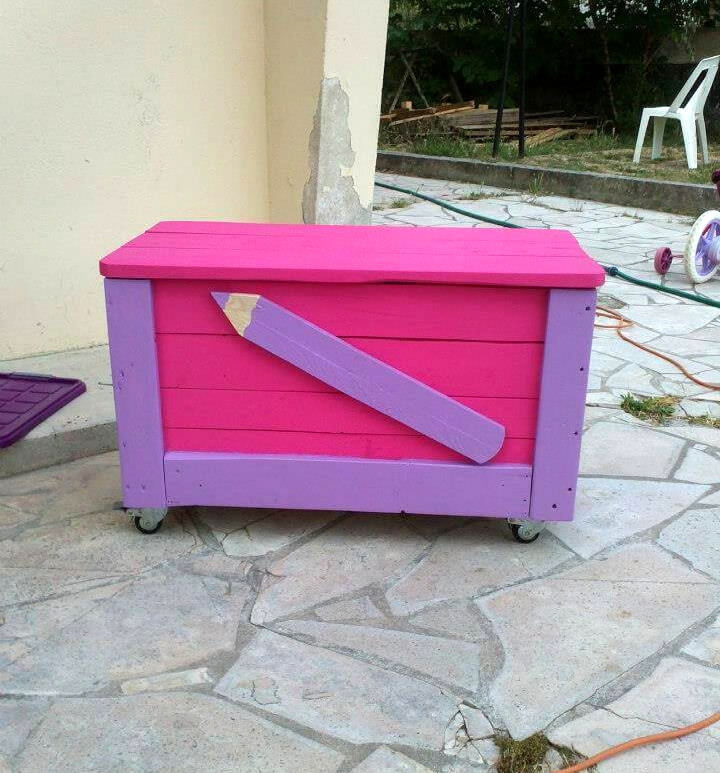 DIY Pallet Kids Playhouse: