How you can add more warmth and charm to your interior wall especially that of fanciful bedroom walls, we are here to tell you the most right, perfect and economical way to do this safely at home! Install this DIY pallet wood wall, really amazing to give an antique and vintage inspired wooden texture to your interior wall. This DIY pallet project of wall remodeling has been done with some aged and naturally weathered pallets found at a landfill area!
Pallet boards have been deconstructed and torn apart to give a pile of separated slats, and then these removed planks have been used to give a rustic wood cover and texture to targeted wall. This pallet furniture is really a fun project to do and you will enjoy it a lot for sure, it is as simple as to play a puzzle game! In this project an entire guest room having a beach styled theme, has been renovated! The bed frame has been repainted in black to make a beautiful match with the rustic theme of pallet wall which has just been built to last and inspire!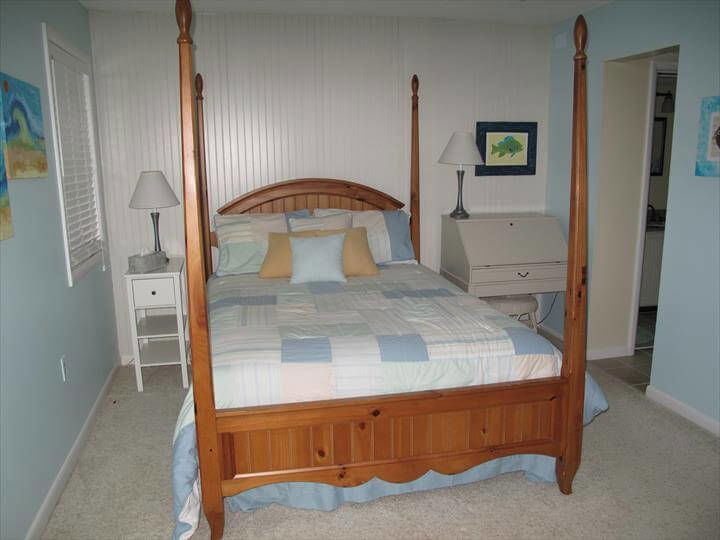 This is the before preview of beach styled guest room or bedroom having white background wall and natural brown wood shade of bed frame!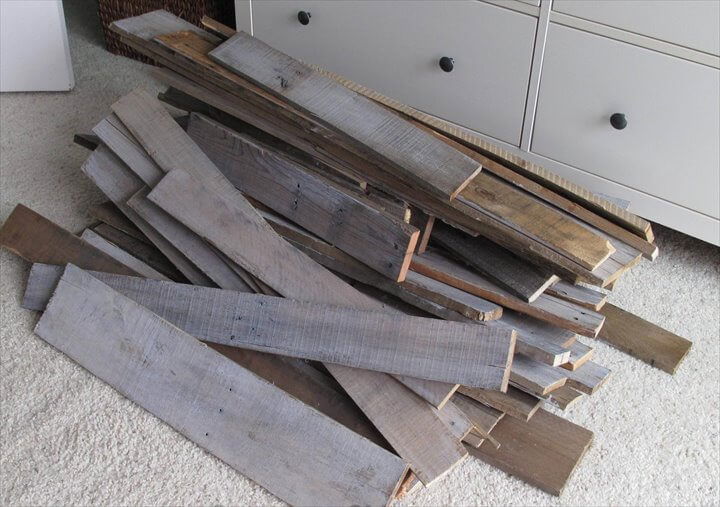 Pallet have been deconstructed by using some appropriate and time saving tools such as pallet breaker or sawzal! This it most important and time taking step in this entire project!
You can give some hammer strokes to loosely bound nails and can also use spy bar to rip the pallets slats up!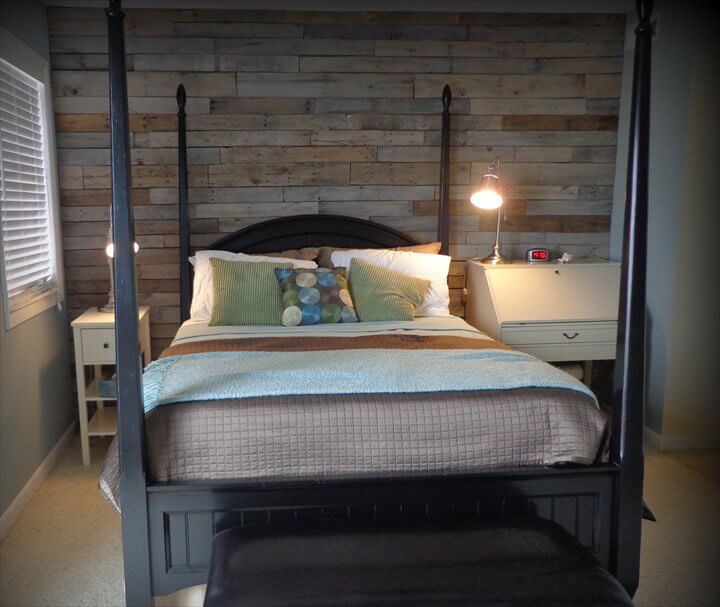 After getting a big heap of removed pallet slats the background bedroom wall has been covered with them. Install one planks and add one nail on it to hold it better in place, also layer the glue and fill the entire targeted area like a fun puzzle game! Cut the wood around the outlets and use random sizes while filling the wall up with rustic pallets!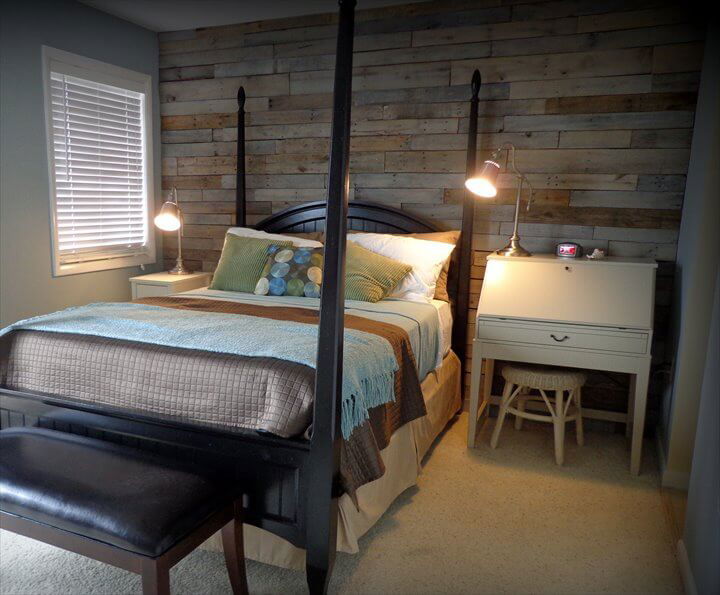 This is what we want to share with you, the rustic and vintage inspired DIY pallet wood wall with amazing antique wood texture! It would also work as a perfect backdrop for people interested in photography!