Shipping pallets are the thriftiest way to get high quality hardwood at no-cost. There are tons of such pallets that can be found to have a sufficient supply of wood. We have done here some DIY pallet home interior designing which is much low in cost but give favorable expression to home doors, windows, roofs and some tables. We have done some great pallet works in whole of the home without going with any type of overflow of money.
You can also try some big scaled DIY pallet projects to get great wooden decors in your home along with amazing antique looking. Get bunch of pallets and do this chic wooden remodeling of home which will compliment the entire ambiance of home. There are bundles of DIY pallet ideas to accent the home thoroughly and this one remodeling inspiration will also give some great and impressive looks to home. Wood works are always arresting and make the things more spell binding that they were never before.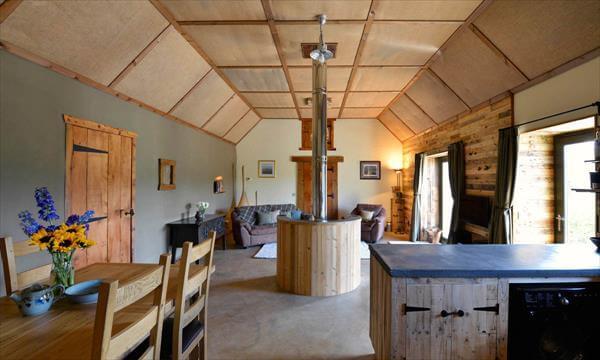 Here you will find some terrific wood works and plan which we have done on the things which were going down in beauty. If you a farmhouse style lover then these beauteous pallet furniture will make you happy a lot. We have prepared  a dining table, a ledge frame and some artistic patterns to style up the home on modern sculpts.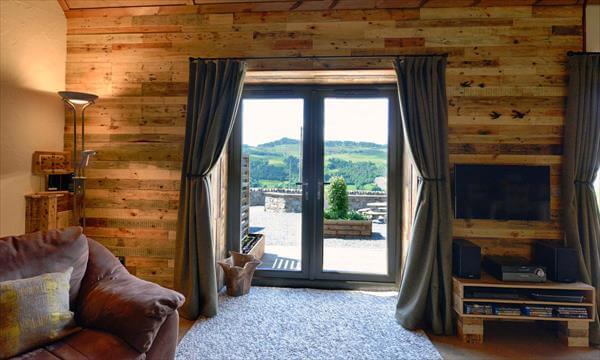 Try this DIY pallet wall project in your living room to get a great wooden grace and theme which can draw the eyes of any visitor or family member.
There are much little pallet projects to spice up the home with wood like making of some wooden lamps and gracious wooden tables for living room sofa and chair.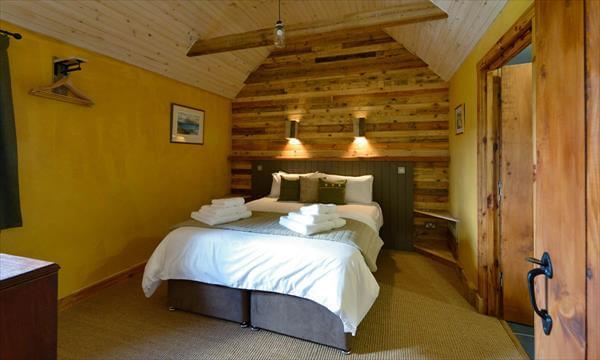 Here comes some splendid wooden inspiration which is much visually attractive make a great bedroom background. The wooden pallet wall has further been dignified with light lamps that make it just untouchable and unbeatable in beauty.
If you are also willing to have some bedroom decors then this would be a perfect plan to fulfill your desires about a cozy looking bedroom.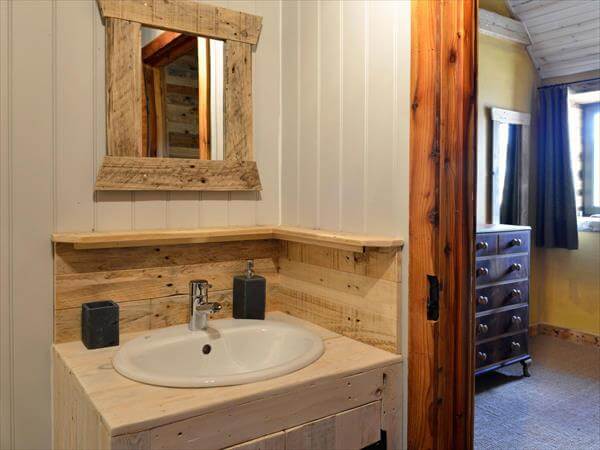 Now we will move on toward the most interior places of home which can be brightened up with pallet wood patching. Bathroom sink has been given a perfect wooden holding which is much unique in behavior and DIY pallet mirror has its own rustic grace.
Both these wood works give a mid century inspired and really vintage look to home which we love all. If you really want to do some great favors to your home then such an DIY pallet interior improvements will be the best choice.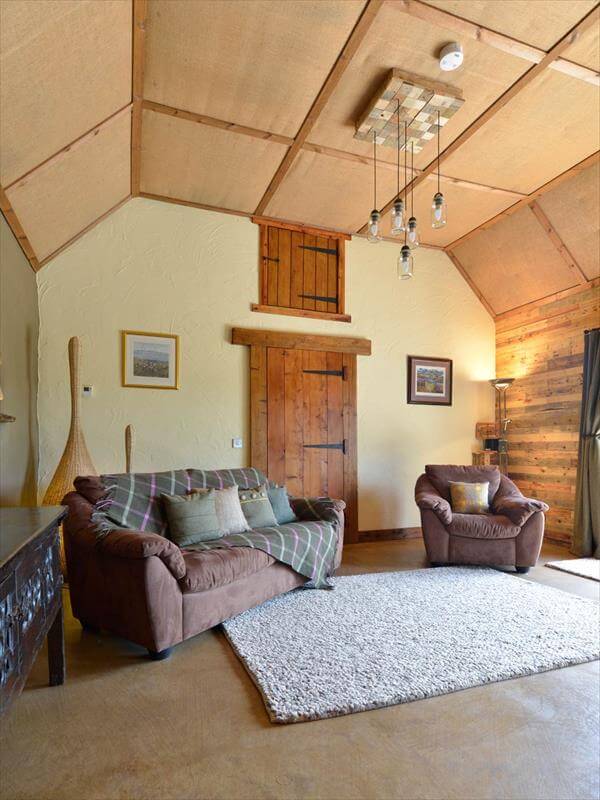 Most of the people like the shabby chic and cottage style of living or turn the existing trends of home decors to look just like traditional and prehistoric.
Same has been done in this pallet inspiration, living room entry wall has been given a perfect wooden wall texture using the pallets and some doors and windows have also been modified to get an antique or cottage styled theme using the rustic wood and some vintage hinges.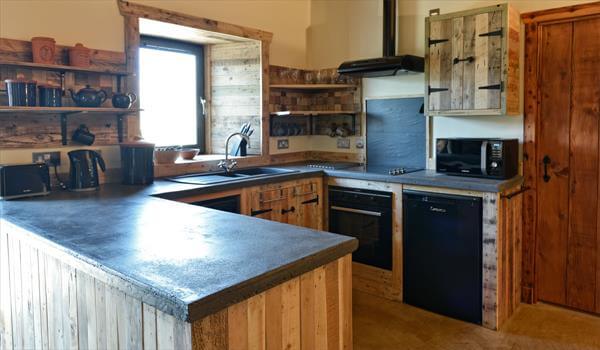 As you know that pallet wood is just great in providing the endured type of wood so make good use of it in our kitchen remodeling. We have build some wall handing DIY pallet kitchen cabinets, kitchen spice racks and shelves and some kitchen ledges that provide a great storage space.
After taking a review of this pallet interior home designing you can get a lot of DIY pallet furniture ideas and project to do such a nice work in your kitchen or in any room throughout your home.