What would be more exciting than seeing a bicycle made out of wooden pallets? Pallets are coming into people's notice overtime a lot because they are inexpensive and create such awesome things, which would be of best use within your house or outdoor. People have started to show their creativity on the pallets and not buying things from market because of the cost they have to pay for the decoration or the other necessary stuff in their house.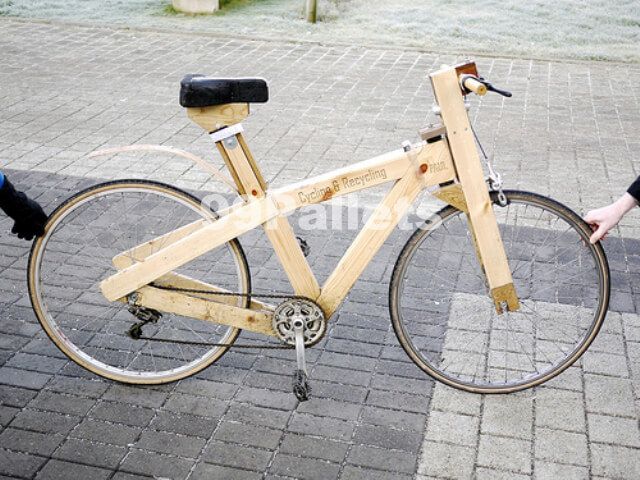 A little school boy has discovered to make a pallet bicycle. It is obvious that the wheels and pedals would be taken out from the other bicycle to attach on the pallet structure of the bike. You can find the pallets from any warehouse and create a structure of the bike attaching the leather seat on it. You can even carve your name in the pallets to make it look unique and attractive. You do have to make sure you get the strong wooden pallets which need to have a smooth surface in order to avoid getting hurt by the splinters on it. You can also paint the pallets also as the bicycle is ready.
If you want to give a gift to your child and see him or her happy then I guess this would be the best way. Take out time to do a little homework on how to assemble it together from anywhere on the internet. Keep the bike simple, it does not need to have the horns or the gearshifts. Just for the temporary use and for normal speed for the kid excitement level it would be best. The look of the pallet bicycle is very different and unique. I have also decided to make one for my kid on the weekend and see how it comes out to be. I am sure if you try you would not be disappointed as well.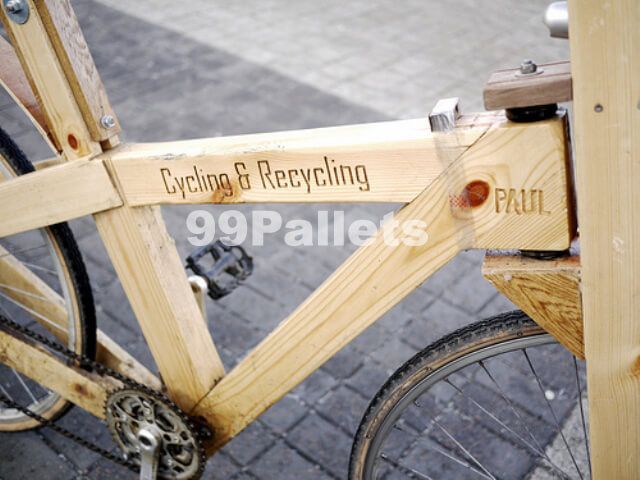 Pallets prove to be the best to make anything out for your use. I personally have started to work with pallets because they save from spending a lot in the market when you can build the furniture by you own free of cost. People even try to build the necessary furniture in their house such as sofa, beds, dining table and more out of pallets. Bike is not really furniture but a good thing, which you can give to your child to see them happy. Even if he or she grows up, if you have to throw the pallet bike you would not be regretting of spending much money on it.