Many people love to have pets, dogs and cats are two main and common types of pets which we often see in contemporary life. To have pets is not a very easy task it may be disturbing for sometimes. Pets create disturbance when they throw food randomly here and there in home and we have to clean it several times in a day.
To remove this disturbing phenomenon from we have reshaped the pallet wood into a useful frame which work best as DIY pallet cat bowl holder without any trouble or hitch. It was just a great achievement and it served us a lot while intending to feed our cats.
To do this DIY pallet project is much handy and can easily be managed at home with just a proper supply of wooden tools and pallet wood. We have also used a light green tint for this DIY pallet cat feeder craft which has made it much more amusing and visually attractive.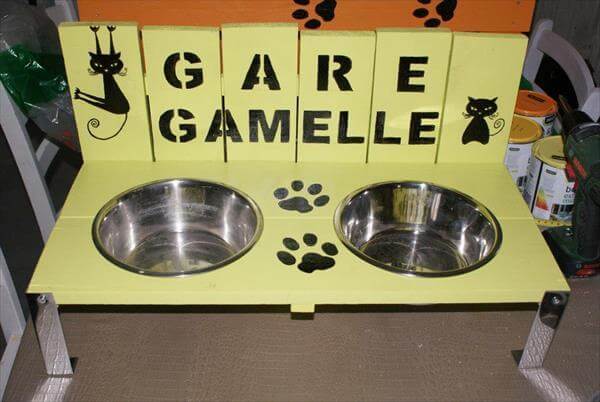 Further customization to this DIY pallet pet feeder are always optional and can be done just in terms of personal preferences and desires. The words for the main tag on it can be replaced to any letter or word in your thought and the name of your cat will also look much terrific on it.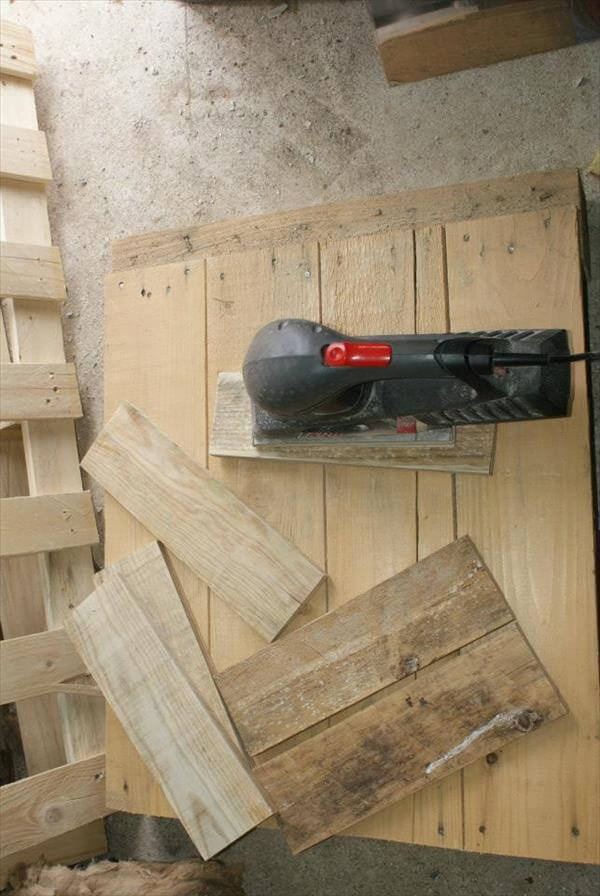 First thing you need to do for this project is to tear apart the pallets which can take a lot of strength and time for most of times. Remove the loosely bound nails and use pry bar to pull up the planks then it will be much less effort taken and can easily be managed without sweat.
After the stripping process cut down some equal lengths of the pallets to make a pallet board out of them. If all the planks given a little bit sanding then this would be better idea to remove the roughness and gunk of the surface to have a smooth flow and touch.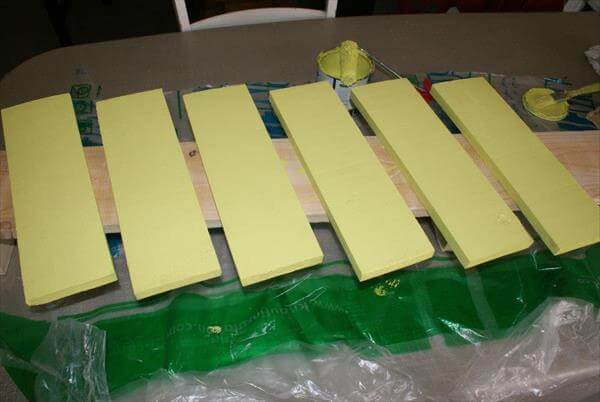 Paint all the the planks one by one to get a personally favorite tint of them, we have got them coated into pastel green shade of paint which we thought graceful for out wooden holder. Layer the glue and some supports at the back to have a bowl holding panel.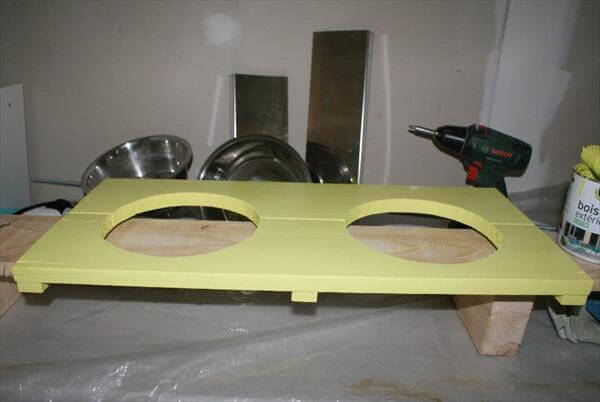 When board is prepared place the bowl on the wooden board and plan for the required area to be pulled out to fix the bowls in. There are various wooden tools that are used for circular cutting, make use one of them to get some nice round spaces for the feeding pots.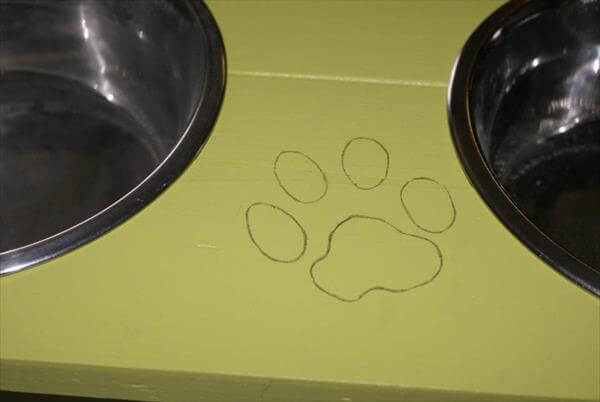 Fix the bowls in and move on to next level which is to make it cat special. For this purpose you can use the cat sings, cat jaw sings by outlining with pencil and then filling them up with any relevant paint shade.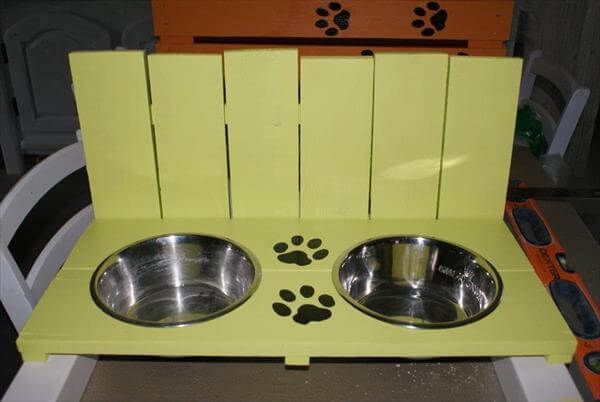 In this DIY pallet furniture we have also shaped up a nice vertical support to the pot holder at the back which gives it a complete feel and can go for various remarkable changes to get some more coolness in the appearance and behavior of this pet feeder.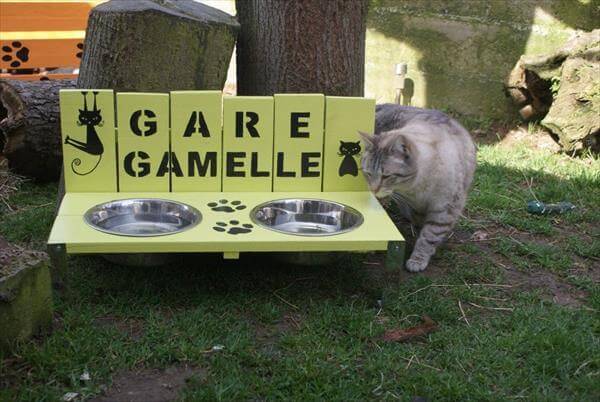 To make it stand well we have given it some sharp edged metal legs which can easily be penetrated in the garden soil to get it on work. Fill the bowls up with delicious dish of your cat and get rid of that scattering of food grains in the home which take a lot of time to be cleaned up.
This whole DIY pallet wood plan is free of cost excluding the steel bowls, so take hold on pallet wood to get your hands onto such a dainty wooden utilities which are a serious need of every cozy dwelling.