If you liking it to recover outstanding wooden stuff out of pallets then we are to surprise you with some more fantastic pallet discoveries! We have brought here this list of 10 DIY pallet ideas that are as creative and fabulous as you want! This creative mini collection of pallet ideas has been given just to fulfill the basic pallet furniture and home decor requirements of every homey person who is just passionate for his home improvements! Most amazing things about all this epic pallet crafts is that they have all be done using free pallets so have zero-cost prices!
Ideas tell you that you can get creative with pallets for gaining spectacular sitting furniture even the complete patio or garden sitting sets! In this case, the ideas mostly focus on building stylish wooden benches, chairs and tables, all the necessary furniture essentials for anywhere sitting!
There are brilliant pallet-made decors listed here that can be grabbed to freshen up the interior living environments and even the green garden areas the most amazing ones given here are the pallet snowman sculptures, a scary face Halloween decor and painted pallet pumpkins!
Moreover, you can also build custom boxes with pallets to use as garden planters and also as mini storage boxes or chests!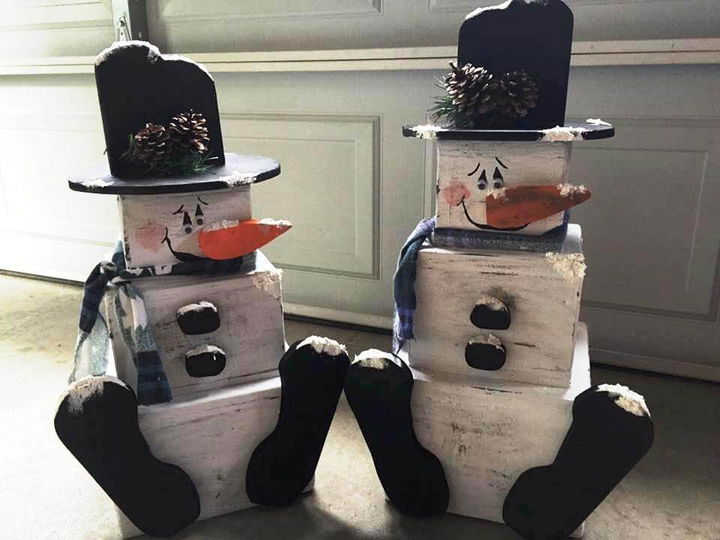 Plan the separated pieces of pallets like wooden cubes and slats of pallets to clone these beautiful snowman sculptures, would work like precious decors for your garden!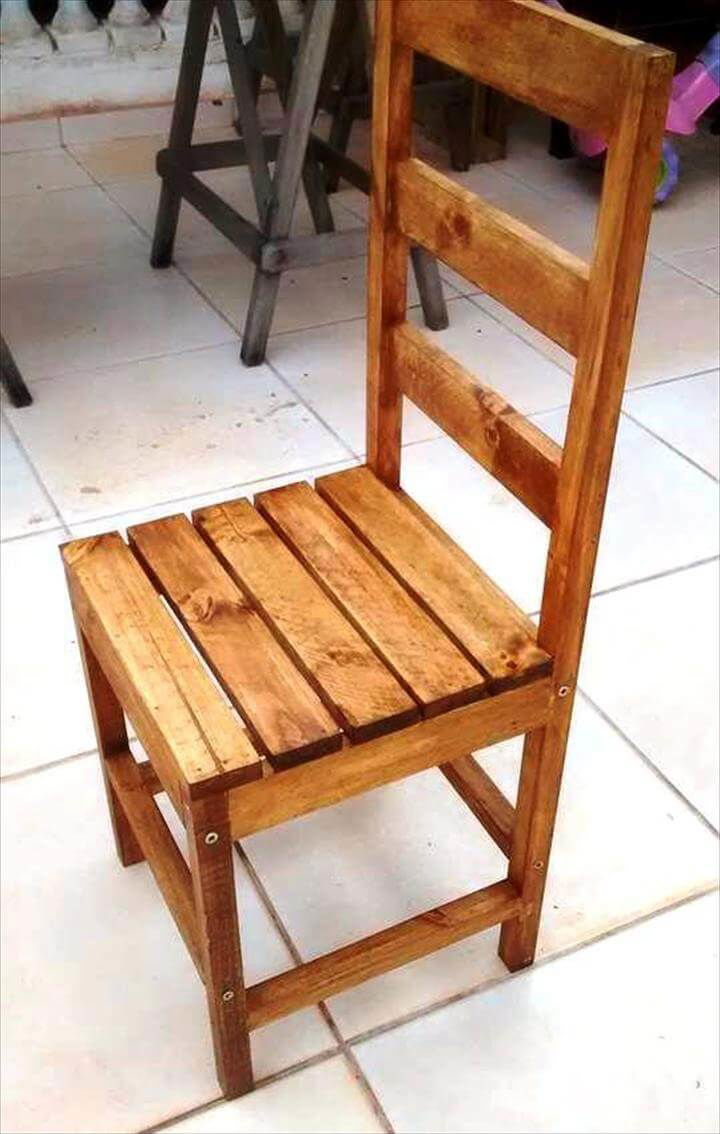 Precious wooden arm-less chair, beautifully done using single pallet slats, fittings have been done using screws! Would make a beautiful dining chair!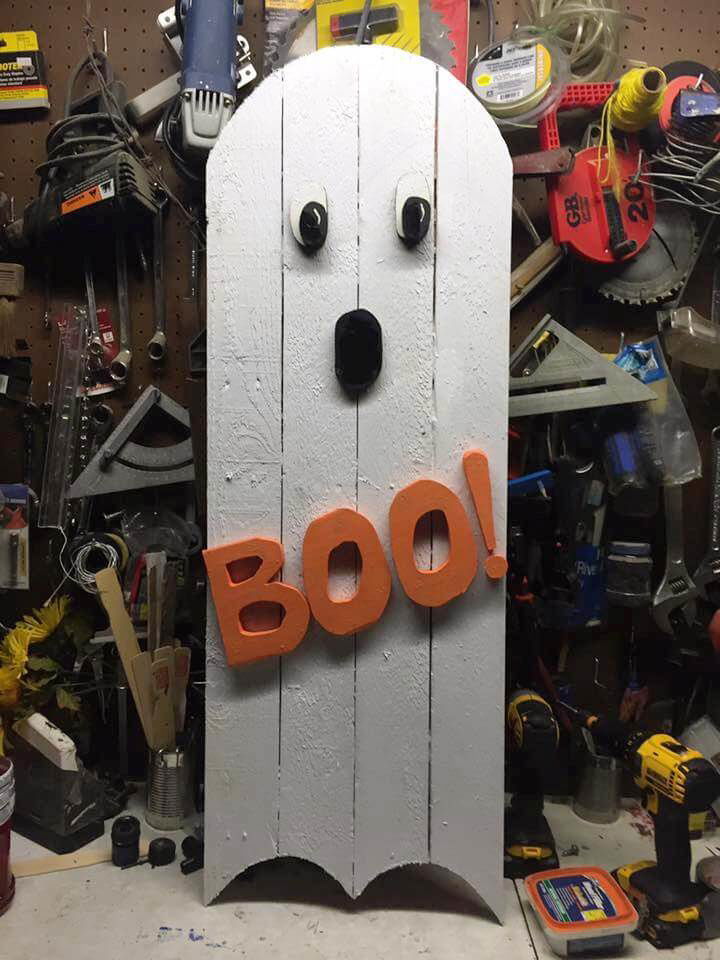 If you like the Halloween festival then this scary face pallet decor is sure to double up the fun, can also be used as interior wall decor in bedroom of all fun-loving kids!
Build simple boxes out of pallets which can be used as awesome planter boxes to freshen up your garden spaces! Here a graceful one made of pallet slats and comes with rope handles for easy carriage!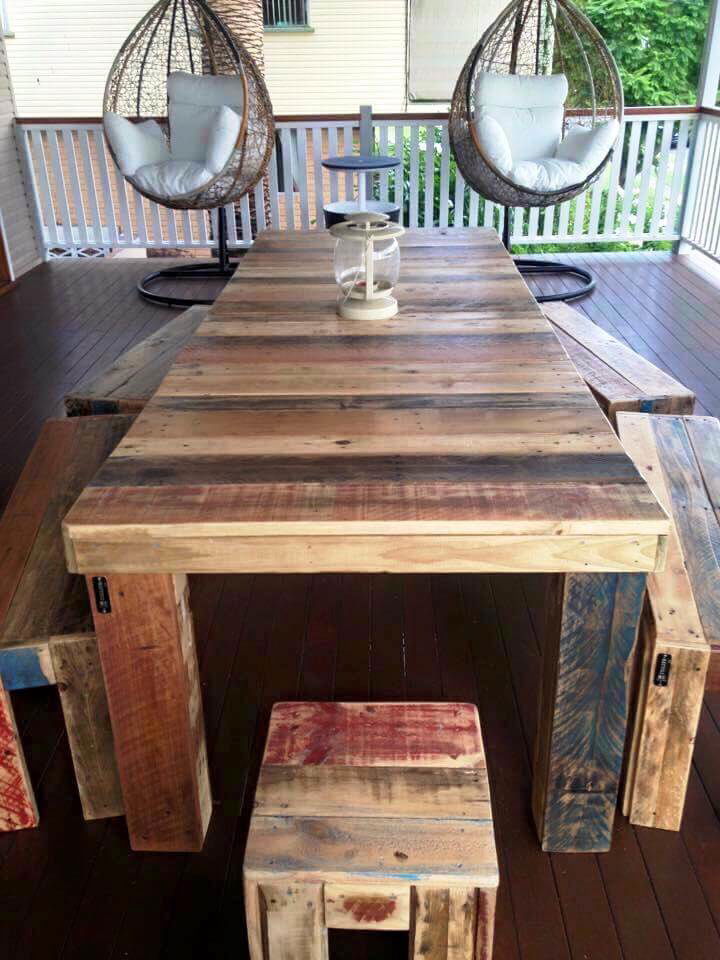 If you are in need of a custom dining set then here is a beautiful one, done with rustic pallets so will be free-of-cost and sturdiness is just guaranteed!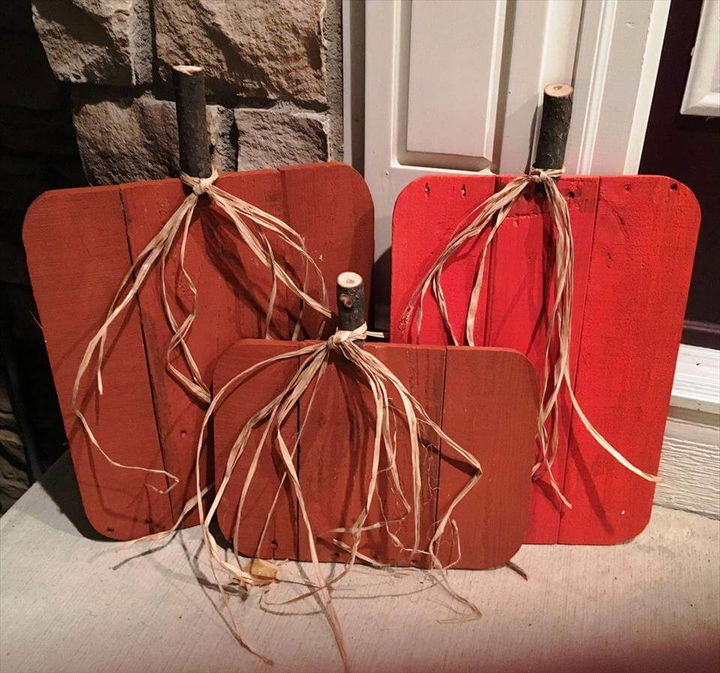 Awesome wooden pumpkin decors for your vege gardens, made by using pallet wood and old wood logs along with some straws!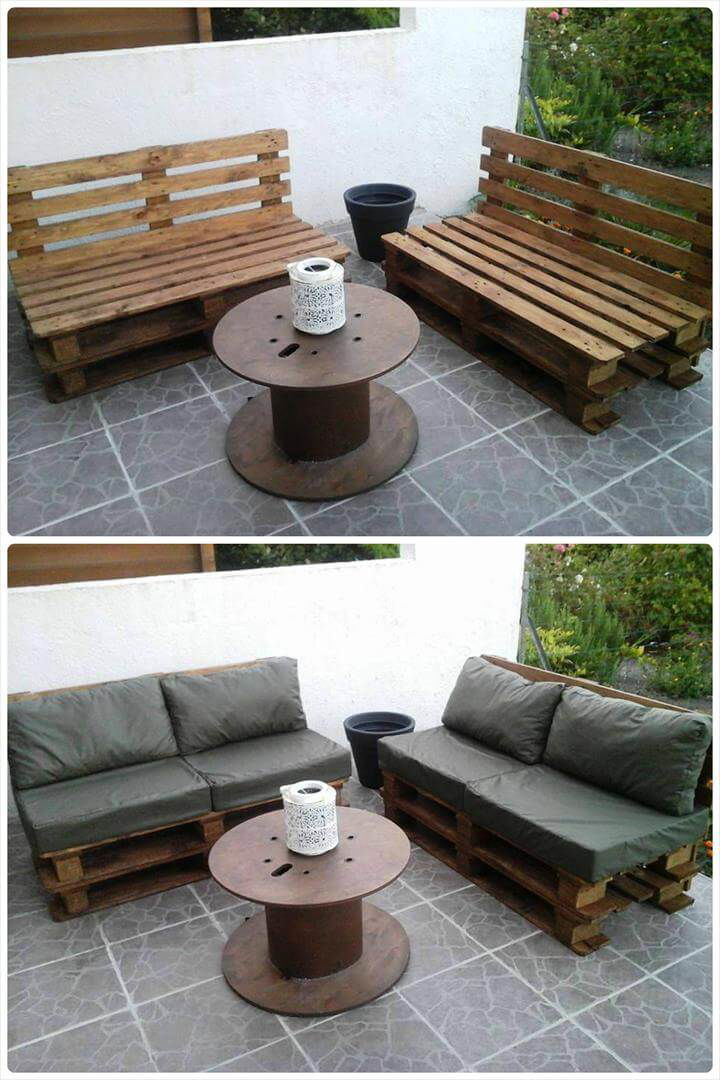 If you like to be with your family at outdoor while having some spare time, then here is a beautiful pallet sofas to secure you favorite outdoor location for sitting purposes! Here central table is actually an empty spool!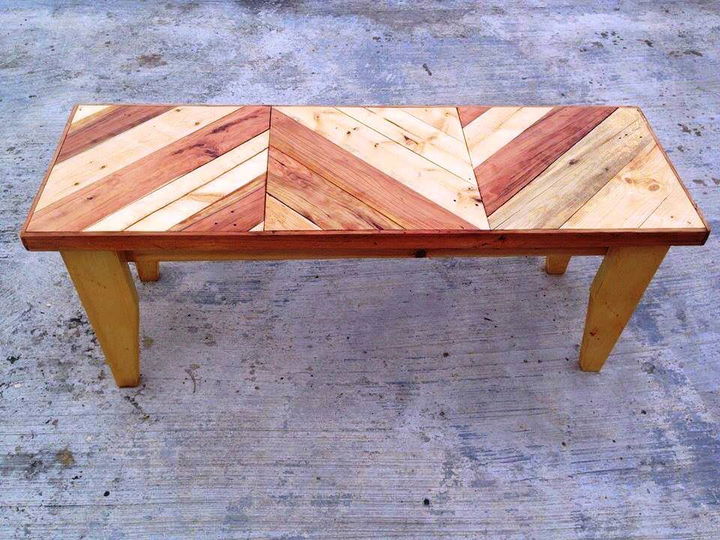 Wooden chevron pallet bench, comes with a precious accent top having rich wooden appeal, it is a whole fabulous achievement of pallet slats!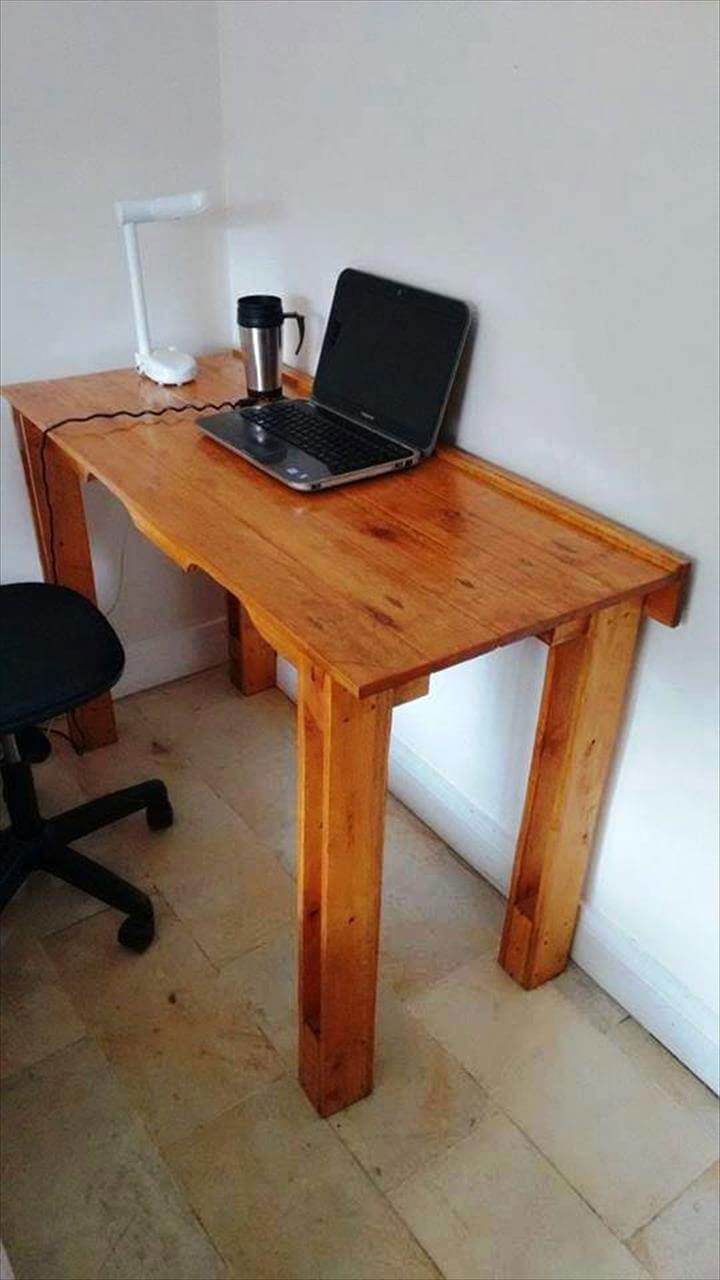 Here a few of pallets have been rebuilt to craft this awesome pallet computer desk, perfect for laptop operating and can also be used as a study table, one thing that all loving parent should clone with pallets for kids study rooms!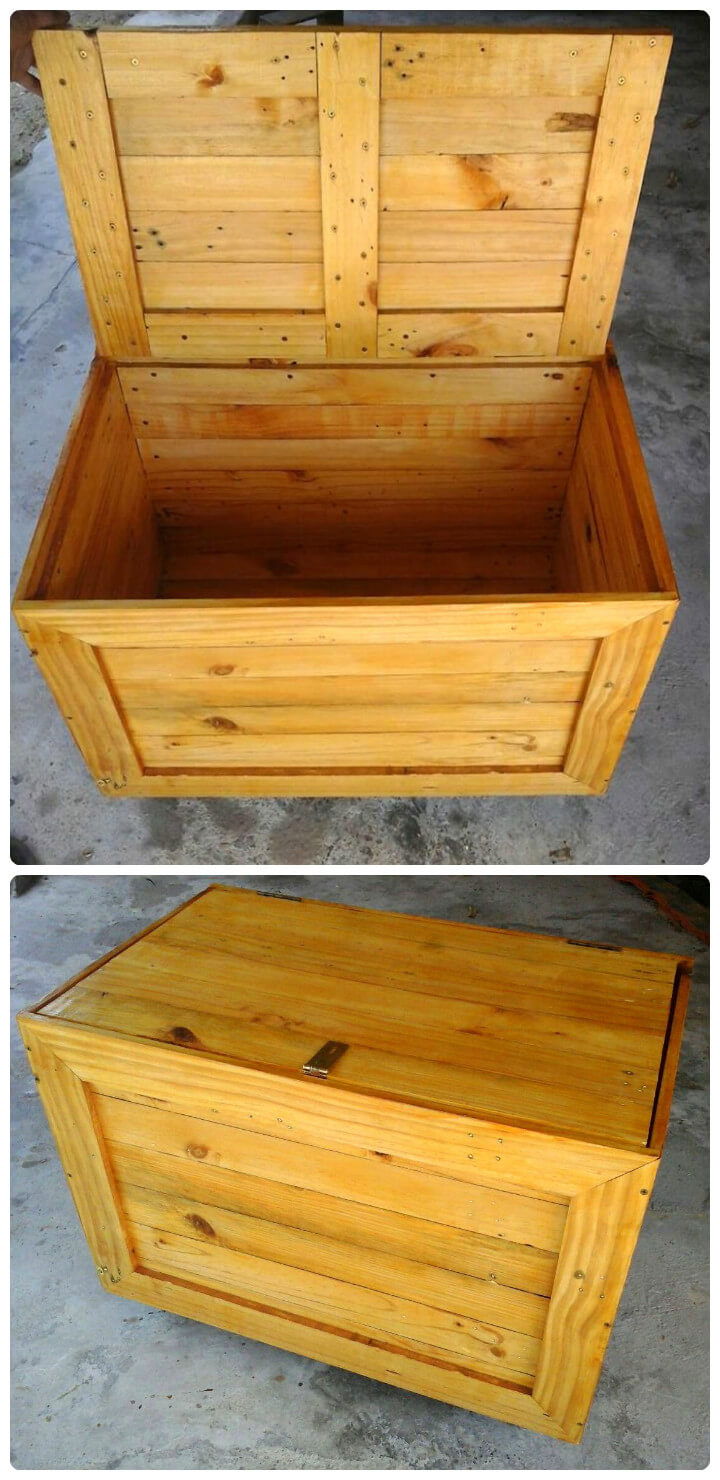 Perfect pallet chest, beautifully planned and built using torn apart lengths of pallets, can store be used to store the jewelry items, wedding gifts, custom tools and also kids toys!