Most to times we come across some weather problems like rain and sunshine, and want to protect delicate items that are less resistant to severity of weather. And we often seek some solution for it and want to build some shelter or protective cage to store them whenever needed. The idea for this problem comes from pallet wood which being easily available can provide us a big protective structure in shape of DIY pallet outdoor storage bin.
You build it with short budget and in most cautious plan. This project is need for each home in which care of ordinary furniture utensils and commodities is kept in mind. You can construct your DIY pallet outdoor storage bin with so simple steps involving cutting, sanding, and joining of pallet planks in shape of closed square shaped box. You can store pallet tables, pallet chairs and other material which is not resistant to weather and water effects.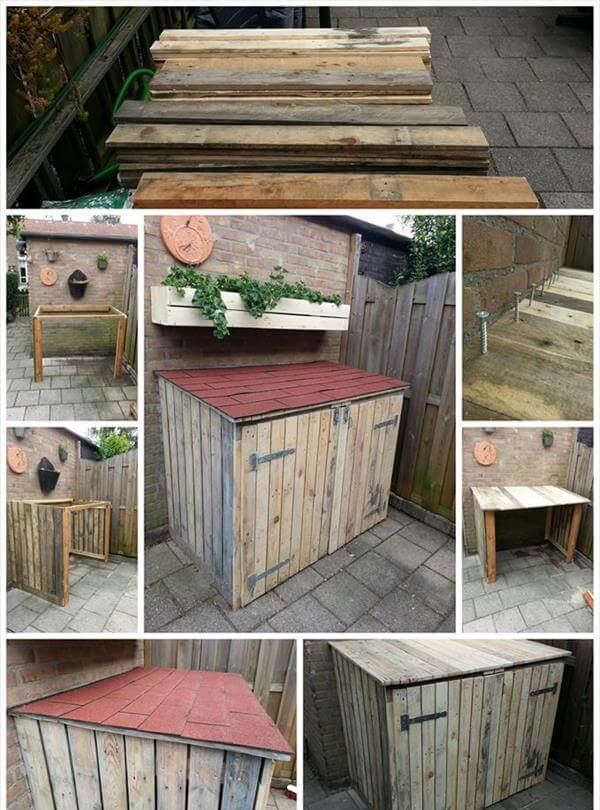 You need following equipment and tools for this project of storage bin:
Pallets wood
Sand paper
Hand saw
Screws and screwdriver
Nails and hammer
Some door hinges
Two metallic latch locks
How make a pallet storage bin?
First find and collect a little high amount of pallet wood which should be healthy and should not chemically infected.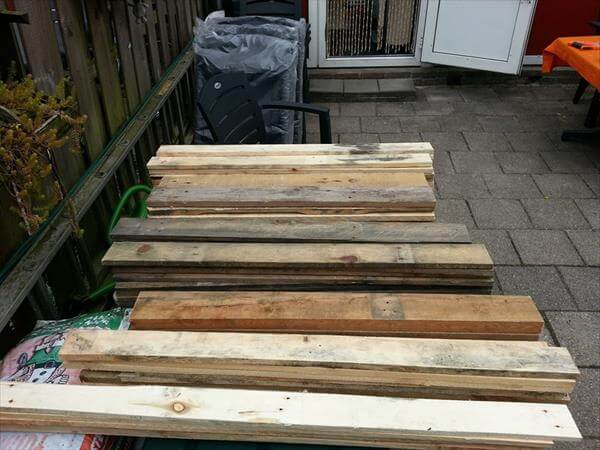 Start making the pallet storage bin by making the outer frame in square shape with pallets and one side with wall.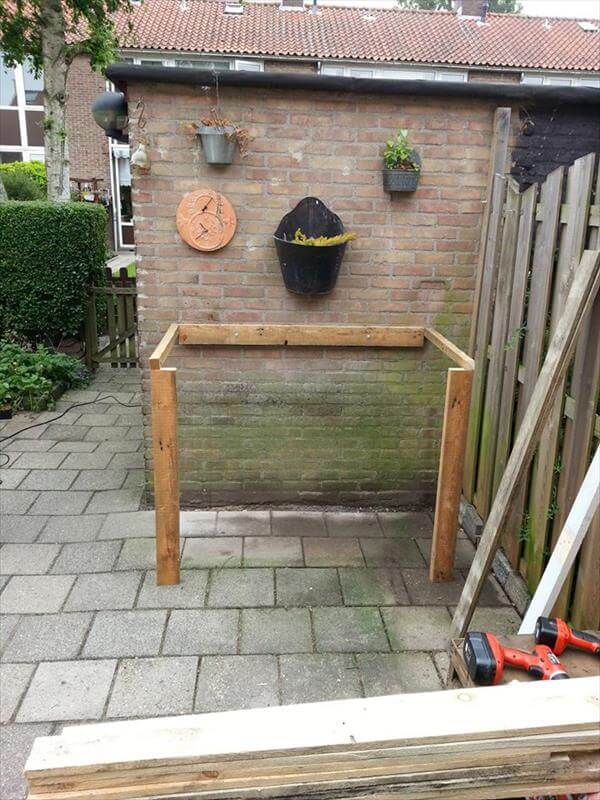 Start filling the walls of outer frame sides with vertical alignment of pallet planks which have been cut down in equal thickness and length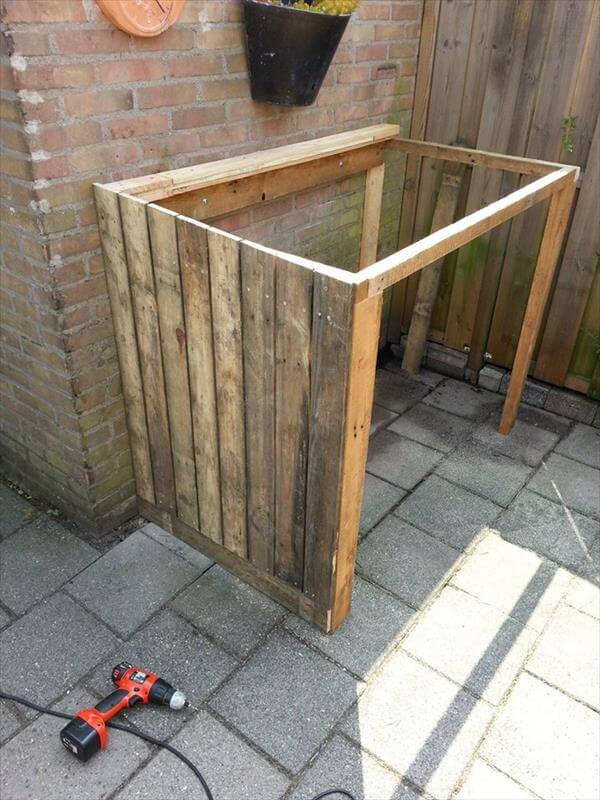 Provide the shelter or roof to the pallet outdoor storage bin, for fixing of pallet roof drill some holes and add metallic screws through them and make tight with screwdriver.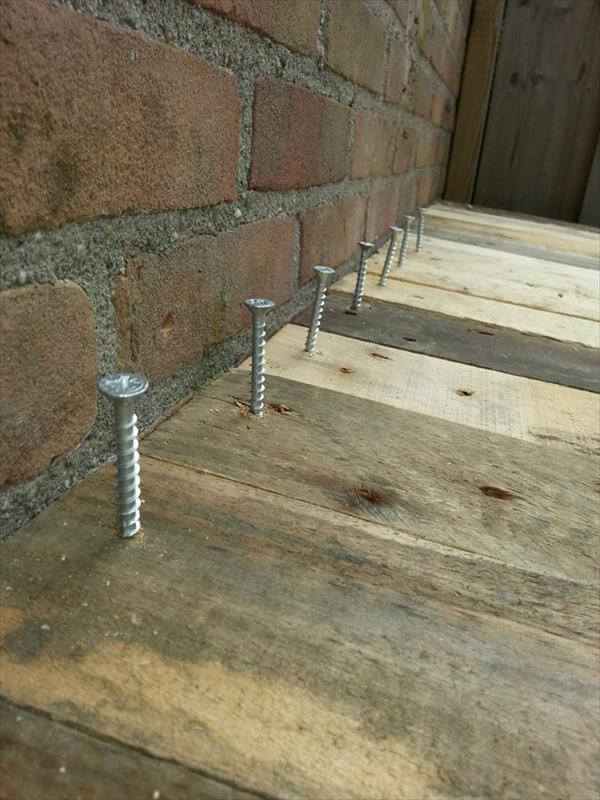 After fixing the roof give the whole model perfection and neatness by cutting unbalanced corners of planks.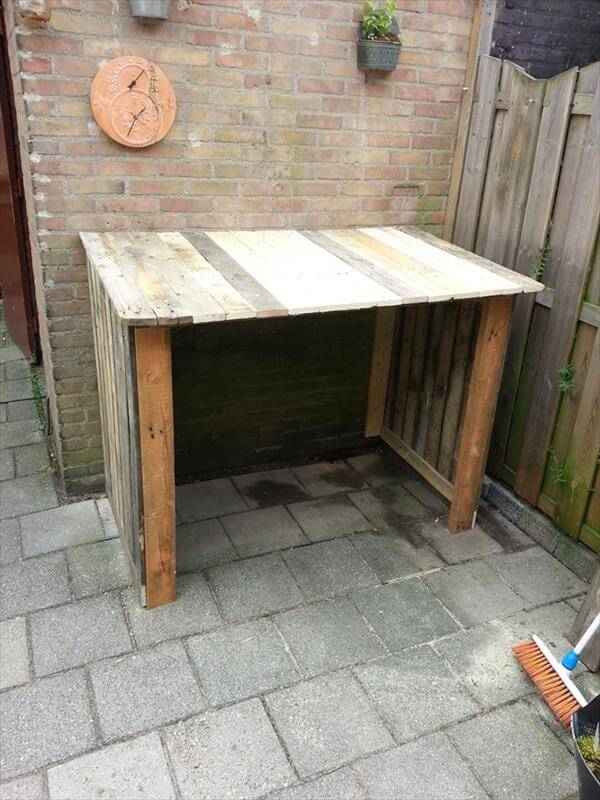 Check the whole model by placing your items which need coverage and protection against weather and water effects.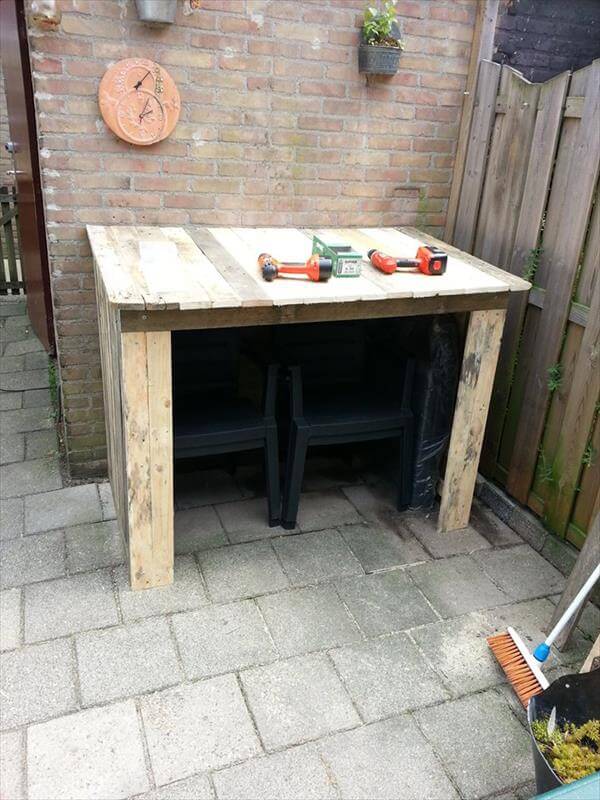 Now make the two vertical flipping doors which will open toward outside of plane and add some door hinges for reliable ease of opening and pulling of doors.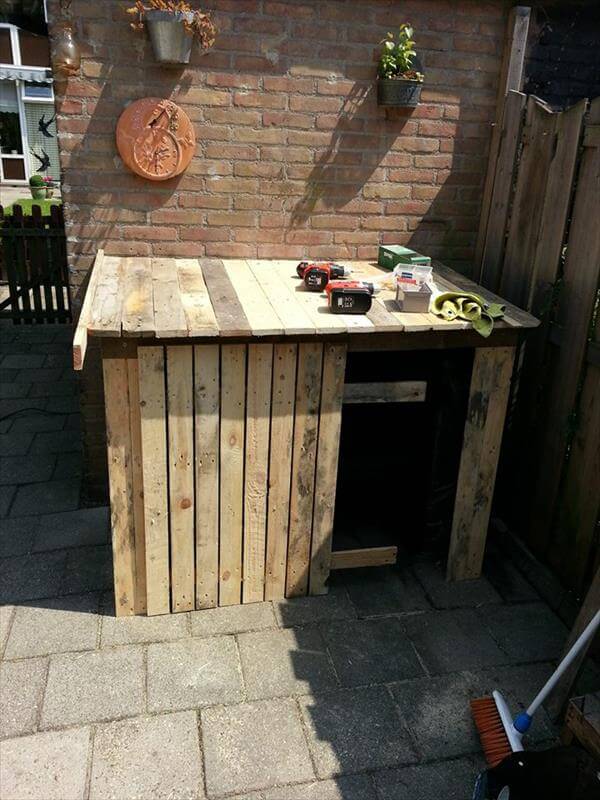 Also add metallic latch locks two both of doors and give some color shade to roof for best possible ornament and decoration to whole model of pallet bin.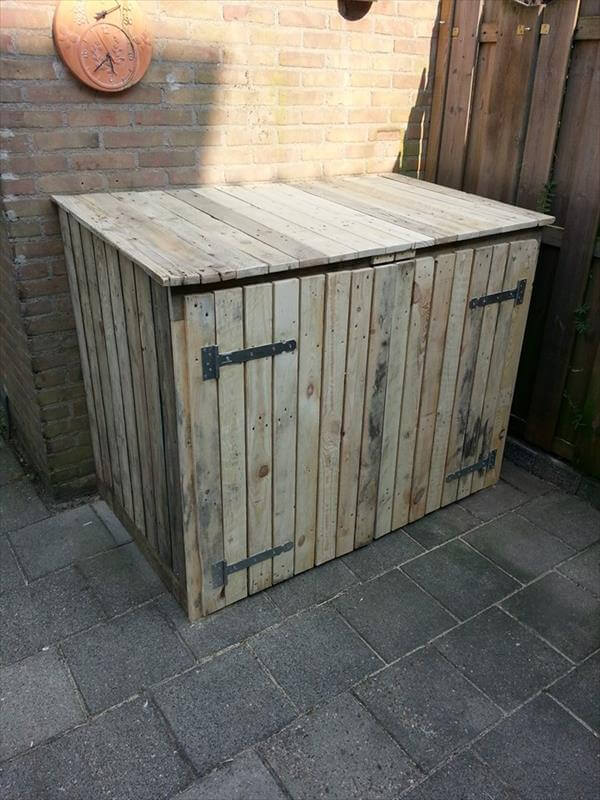 Now it's done to serve protection coverage to your home needs and furniture.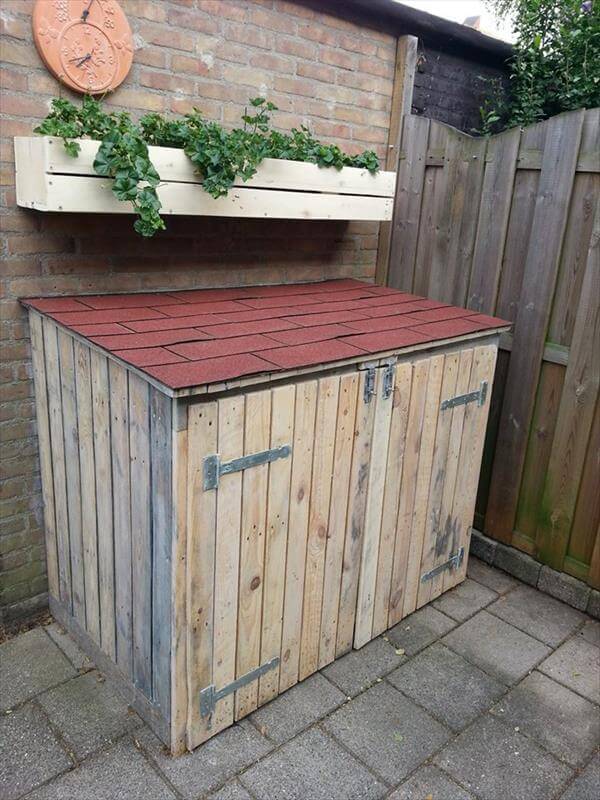 All Images Source: Facebook