There are numerous DIY pallet furniture ideas that really make a great help to make you stay on a budget while getting the furniture for your any of newly built portion or room of your home. There lies a big list of suggestions for precious kinds of shelves, counters, ledges, cabinets and other storage units that can be made very conveniently out of pallets. This time we are going to share with you a nice plan of this DIY pallet chest / pallet wood trunk which would provide some extra storage space to your home.
There is no cost price of this DIY pallet storage unit as we have used the entire material from home like wood and vintage hinges and nails. After making the pallets separated, a box like shape has been design with sufficient inner depth then the lid has been provided using vintage hinges for smooth opening and closing. Chests are the need of every home to store various items like books, toys, art patterns and even the jewelry.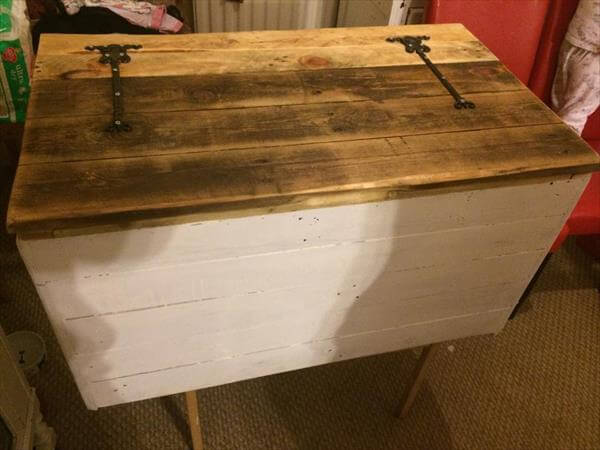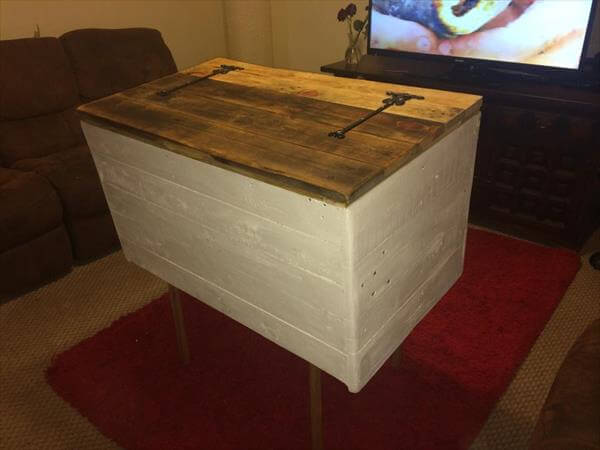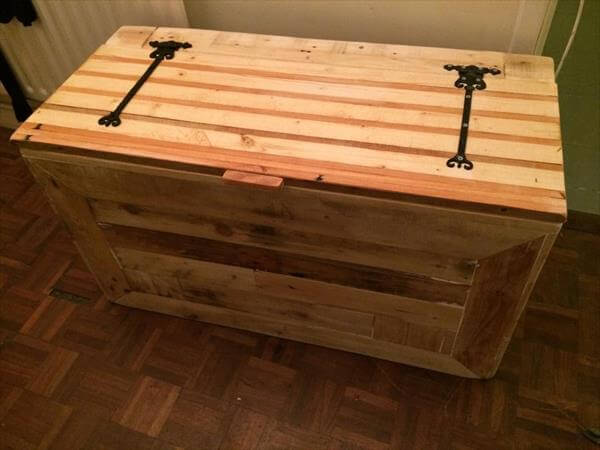 You can change the tone of your chests according to backdrop of wall paint to get an appreciated contrast or perfect match. Vintage hinges also gives it an adventurous looks so it will also be great housewarming gift for your home.