We just wish for every part of the home to be functional and well organized! Furniture is the very demand of every part of home to be organized well and this just compels us to make expensive market furniture deals while being on a mission to get our home sophisticated! Why not follow the custom DIY pallet furniture trends to meet your exclusive furniture desires, this DIY pallet media cabinet here is an all better model of pallet projects and it is always an item you need first to organize your media or living room!
This cabinet is having crate like storage compartments that allow you to store your stuff separately in an easy way! Paint this exclusive handcrafted model of media cabinet and just make it a perfect matching piece for your media or living room! Top would be all special to hold your TV screen and there is no special cost price to pay for this functional model of media console, it is all free for every home lover!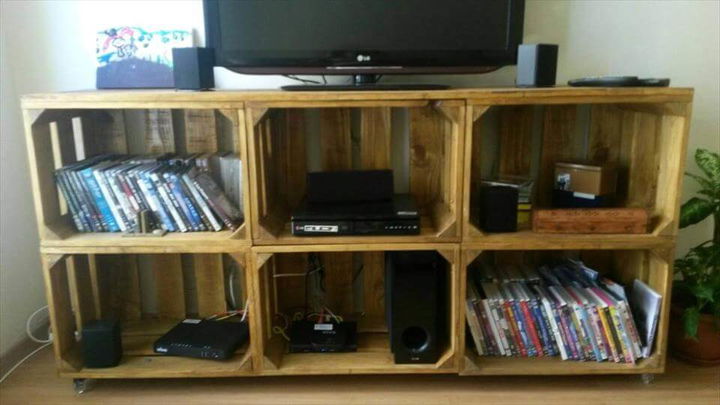 There are custom furniture items you can easily built by using a little stock of pallets, here is this better media cabinet having 6 crate like storage compartments for separate and fine storage of your items of media!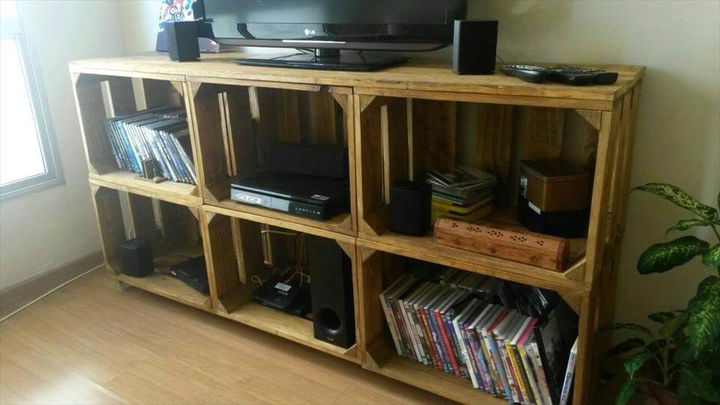 Lovely media cabinet, installed with those straight pallet lengths you can easily separate apart from pallet frame through a process of pallet deconstruction!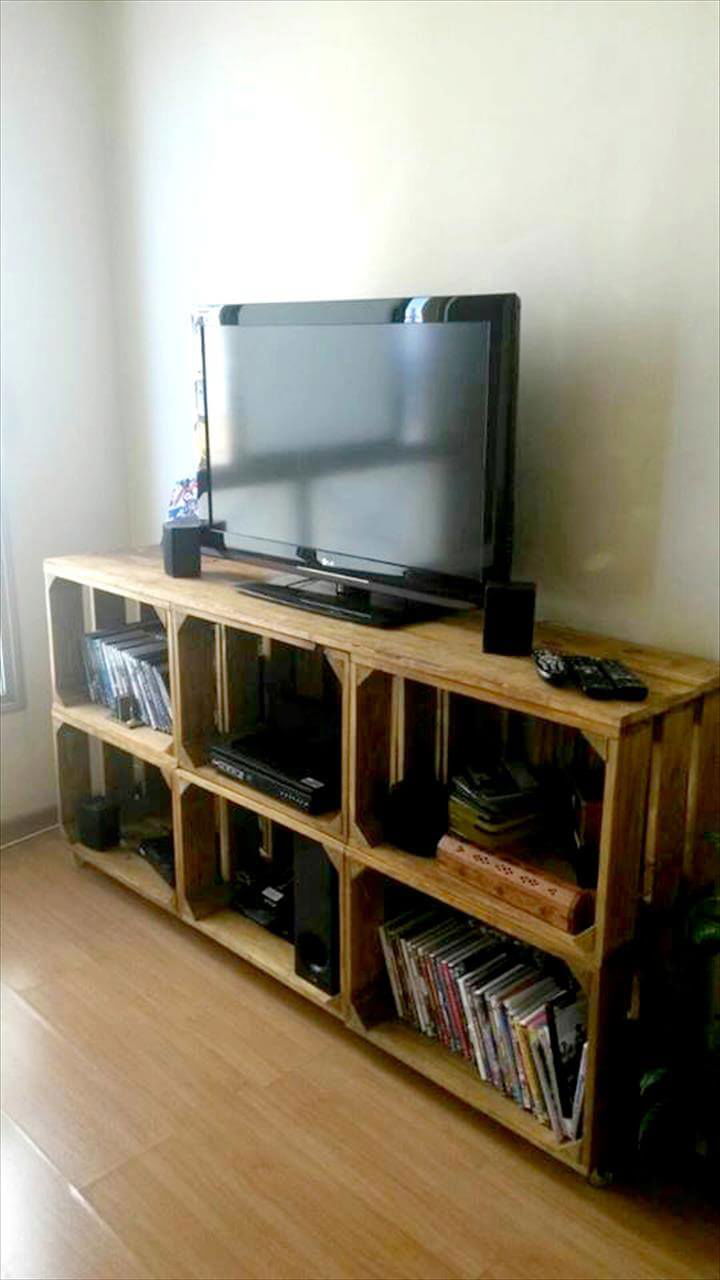 As this larger wooden model of media console may be too hard to drag, so wheels have been installed to make it move with a little touch of your hand! Is an all stylish piece of home furniture to build with pallets with great ease! Choco Pallet TV Panel Wall
Made by: Feito de Paletes