Home bars are the busiest spot of the house when you are visited by some guests as you enjoy drinks there and have a high fun time together. And we also know that the guests pass comment on your home decor too which are mostly critical so let them be taken aback this time by updating the look of your bar with the pallets.
Yes you heard me right cutting the long pallet slats out of the pallets you can perform this DIY pallet bar paneling project and lend your bar a whole new yet stylish and professional like look. Working with pallets is always really an easy job and this bar paneling is one of the most feasible job and you only have to cover the bar with the long slats either in vertical or horizontal dimensions with nails.
The wooden panels would bring a natural warmth to your living or lounge decor and thus letting you enjoy a more subtle place in looks than ever.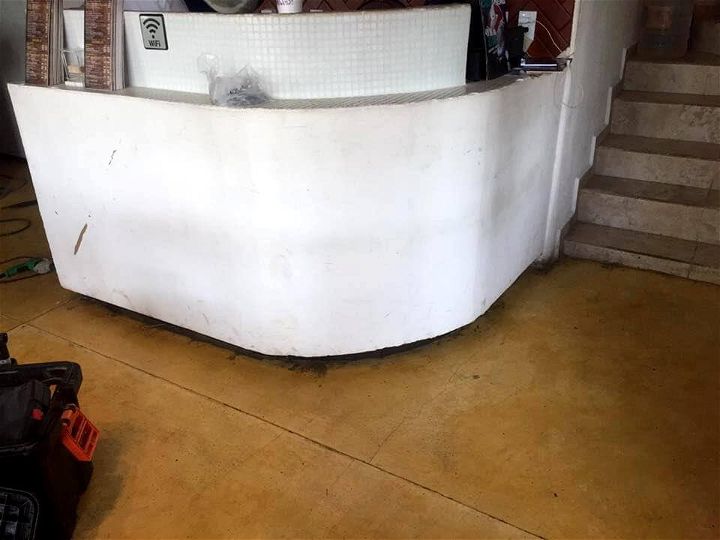 Many of us have a desire to have a bar area in the house and build them in cement and tiles when we are building our houses and those bar can be made to look more fun with pallet paneling.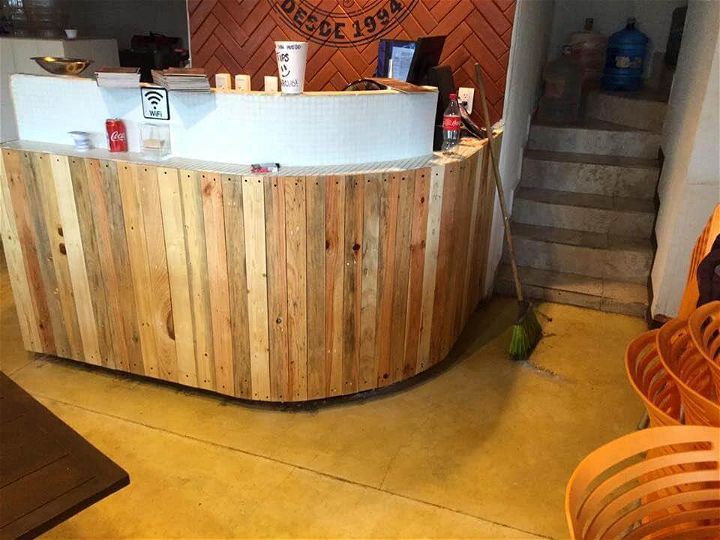 The bar has been paneled with the pallet cut long slat piece so that you can give it a more stylish and accentuated look to look stand out in the home decor.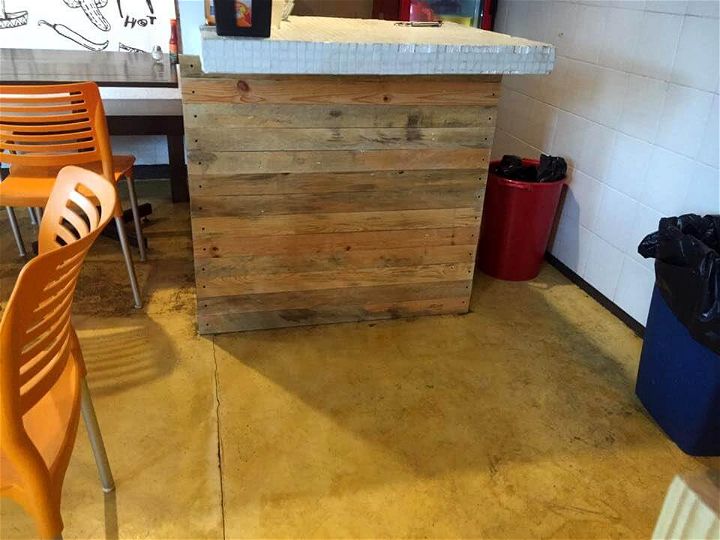 This is the small size home bar showing how neatly it has been paneled with the long cut slat pieces having been nailed together on the bar in horizontal direction.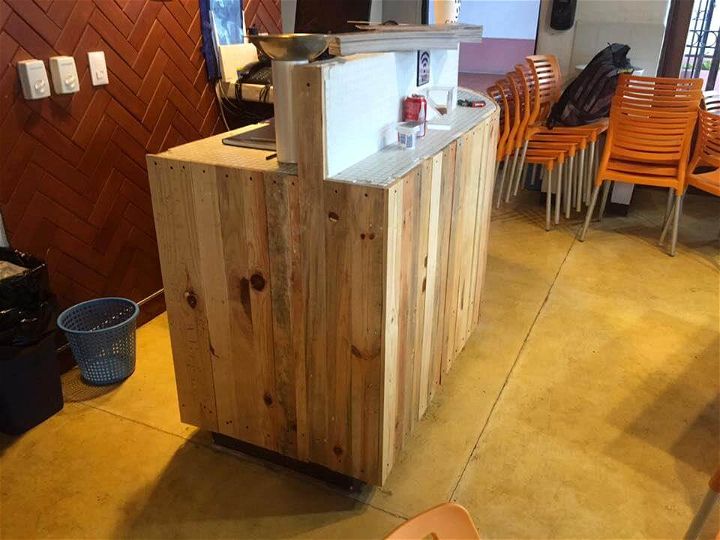 This bar is big in size than the above one and have been provided with the long cut slats being nailed to it in vertical position with a fine crafting touch.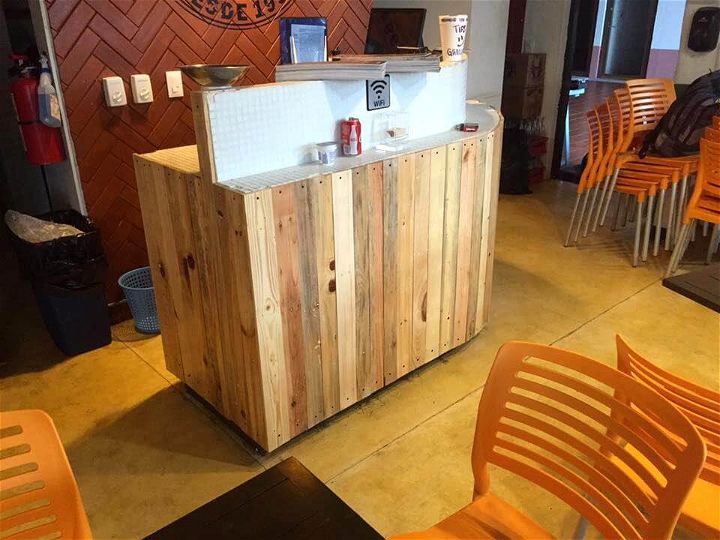 After you have paneled the whole bar with the pallet slats then sand the pallets well so that you get a soft pallet surface with all the splinters removed so that you don't get hurt your self.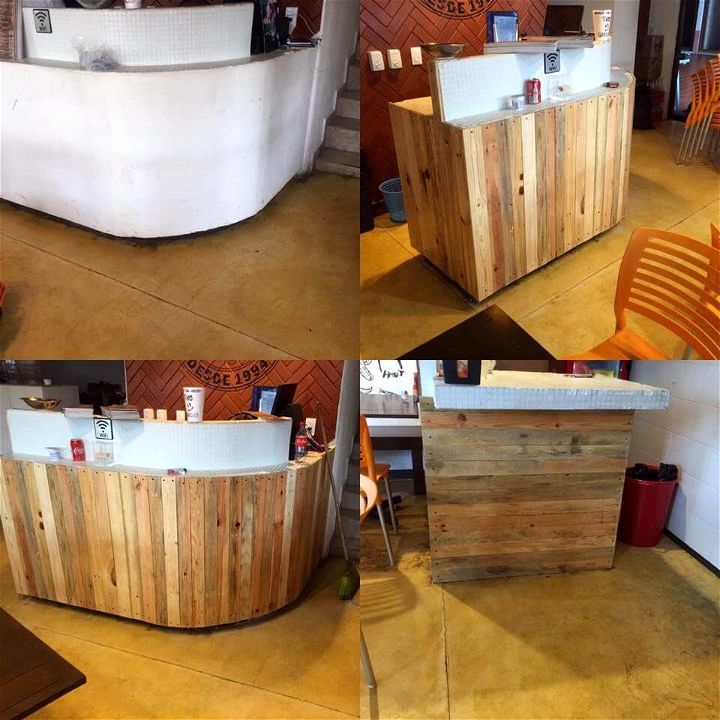 This one picture shows the complete procedure of restyling this home bar with pallets and bring the natural rustic vibes in your home decor and that too so easily and at cost free rates.
Made by: EcoDesign by Sé Verde