In childhood we have a fresh memory, so what we learn becomes permanently secured and safe in our mind. So kid's age is the best age to learn new way skills for whole life. But mostly children pick the learning platform which would be entertaining too. That's why we have made this DIY pallet playhouse for children as learning and exercising platform while playing in it.
We have made it in some big size by using a little bit large quantity of pallet wood. The sliding surface to it would be the most captivating and attracting component of whole pallet playhouse to attract the children towards it. Use soft pallet wood which is significantly easy to mess with while removing the nails and separating the planks.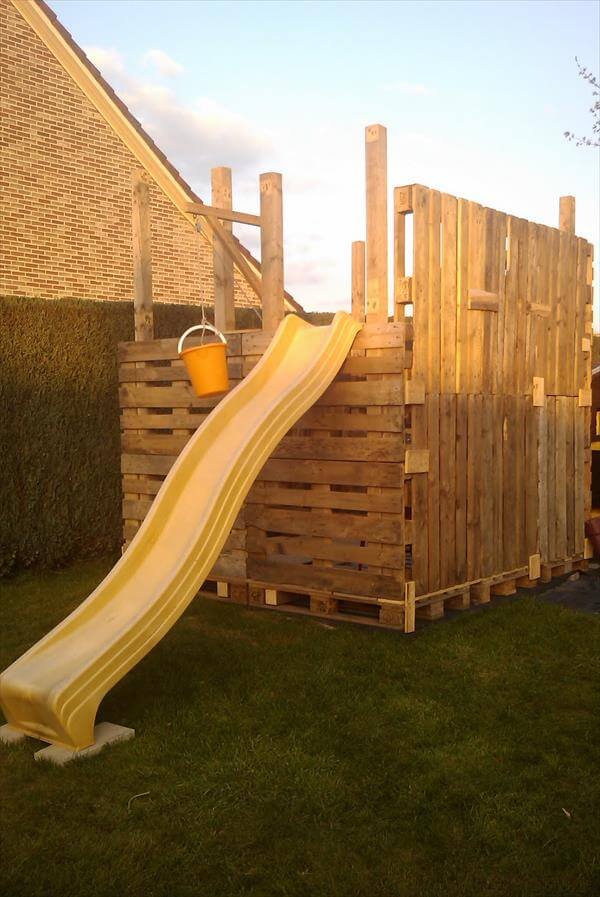 You can add different playing stations to your pallet playhouse for making your child educated well and physically strong like the monkey bars, hanging tools, and sliding.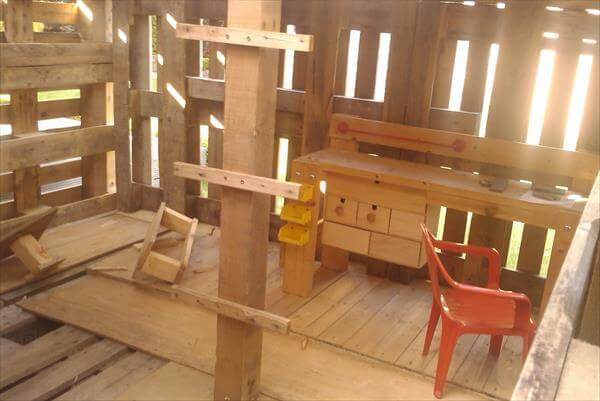 Take a look at the interior construction with reclaimed pallet wood, we have executed floor also through pallet wood. To deal with hard pallet wood is very tough, so always make a selection of soft pallet wood  to save strength and time and also for perfection in whole hand task of pallet playhouse.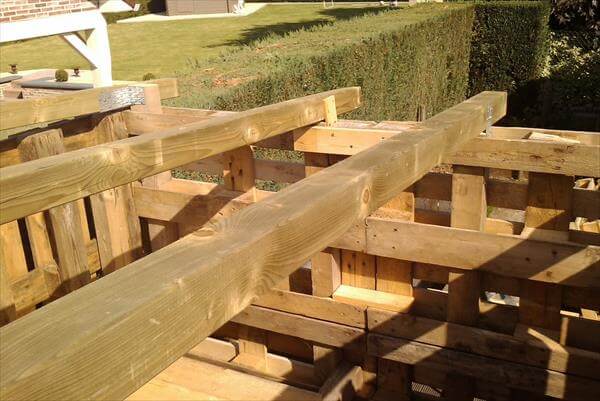 Mostly the pallet wood is from oak, cedar, mahogany and pine tree. We have chosen the pine wood pallet which is considerably soft to that of others. For visually charming impacts and to depict of a well furnished wooden house, sand and stain well all the pallets along with varnishing if you want shine and wooden glow in your pallet playhouse project.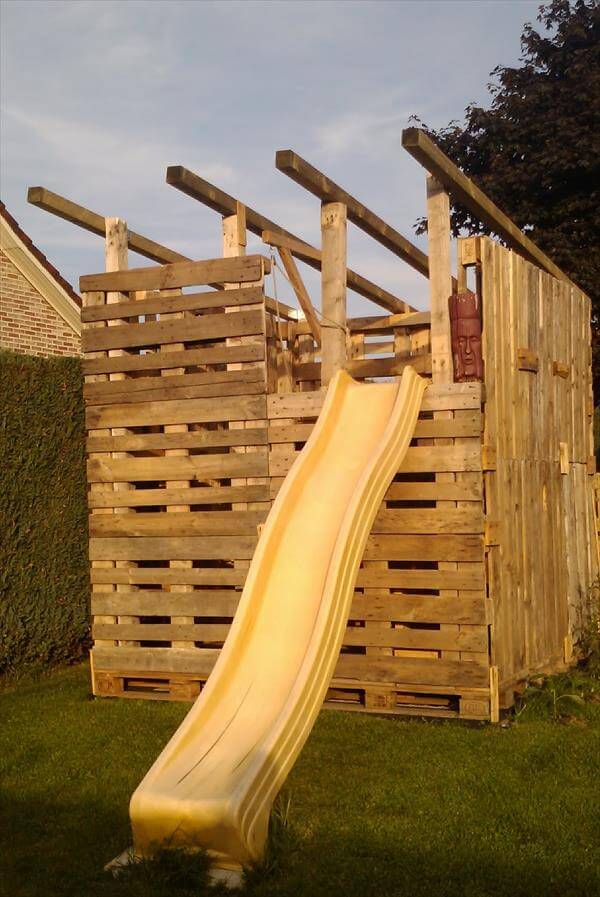 We have attached the slide to the roof of our pallet playhouse, the way to slide is from the inside by climbing up the vertical bars, this idea will definitely work great for physical growth and well exercise of your child.