Racking is a great system for home material handling. Racks are just popular in making dense storage in a minimal area. This time we have introduced a DIY pallet rack design which has been raised with multiple mantels and shelves. We have just totally reclaimed the pallet wood for this whole makeover. You can store a bundle of items like books, shoes and other items of the same type. You can also use it as a perfect DIY kitchen rack for storage of spices and other kitchenware.
The rustic integrity of wood has been saved by coating the model with a clear wooden stain which also make it allowed to shine well. Enjoy this great DIY pallet idea to increase the storage space of your home. Amazing decorative and home embellishment plans can also be purposes out of this wooden rack. Ideas are just around you, you just need to think creatively to get them using the ordinary and unworthy home material.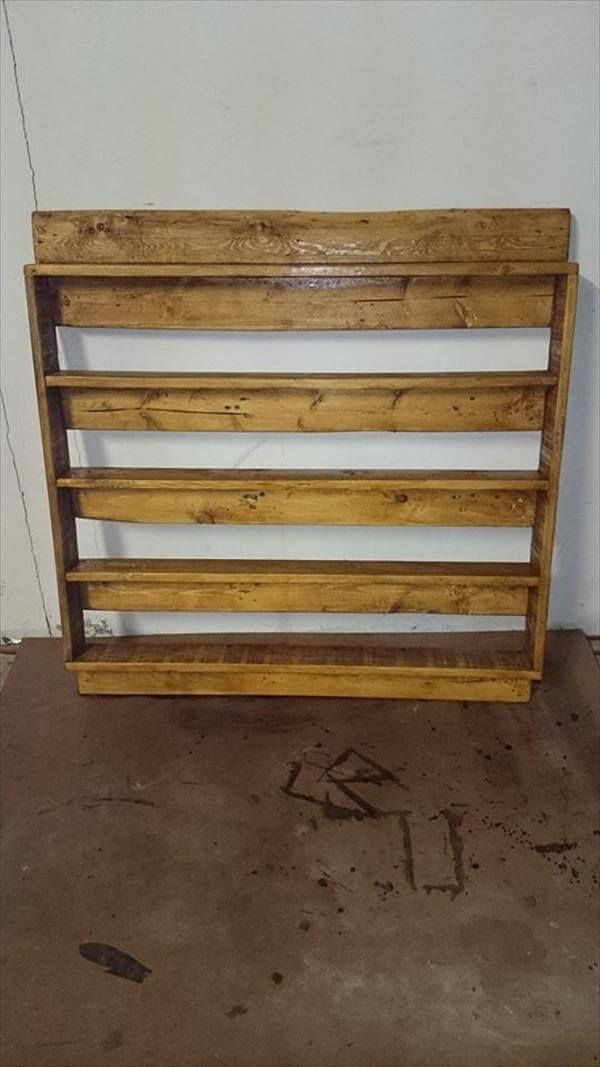 Tear a big one pallet board apart and then use the separated pallet planks inside the empty pallet wood rim to get a really arresting type of shelves.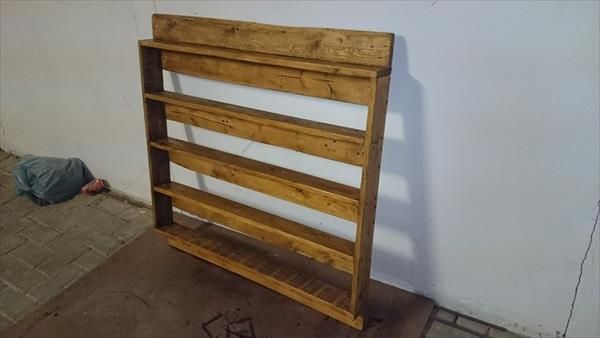 Make the pallet wood lightly sanded for amusing and smooth nature of wood and then you can apply a coat of stain or varnish to give the wood more strength and a stylish wooden shade as well.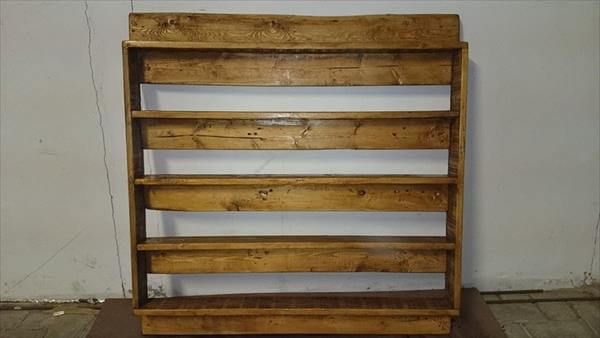 This whole rustic DIY pallet wood project is still caries the great rustic history in shape of wooden knots, tool marks, dings and imperfect surface behavior which really makes some gorgeous rustic and vintage looks.
This DIY pallet idea qualifies the all terms of a quality wooden product like low budget, luxurious shape and highly serviceable and utilitarian character. Just make it copied to accent any blank area of home walls and it will also go for great commendable decors.