These are only the couches and sofas that are considered the signature sitting furniture items for comfortable and soft sitting experience! These are also what that you need to gain very first while creating sophisticated sitting environment in or out of your home! So just to give you the luxury sitting experience, we have brought here this DIY pallet sofa and coffee table set which can be made even by a little child! Here all you need is to layer the pallets to complete the construction!
For backrest, put the skids of pallet in vertical positions just behind the stacked pallets, pretty simple and quick to do! Final addition of cushion will make you get with a luxurious sofa or couch which can be decided for a living room or to organize a particular outdoor sitting area! Stack remaining pallets to build a coffee table that can be put in front of this hand-built wooden couch to enjoy the coffees and refreshments!
Another empty spaces has been made worthy with creative use of pallets, pallets have only been stacked to that space and cushioned for instant sofa there along with a coffee table!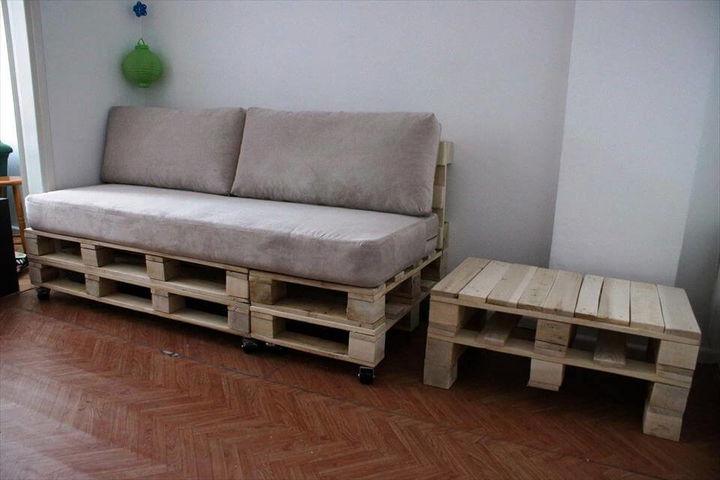 Nothing else just simple stacking of pallets, getting sitting furniture was never so simple and easier!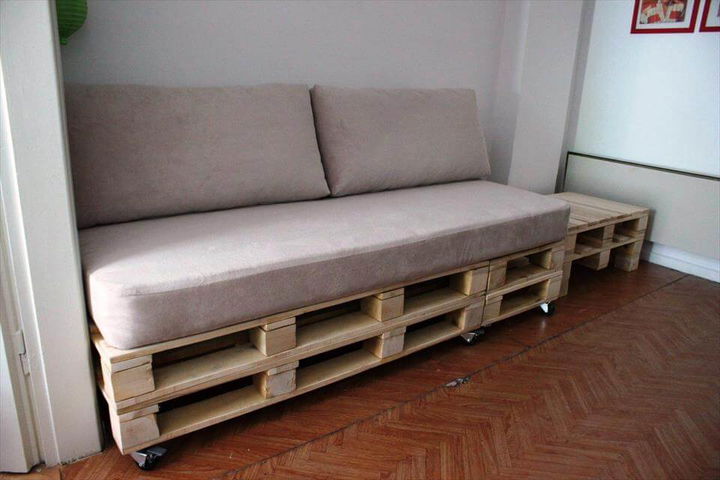 Make use of small and large pallets to get the exact dimensions of sofa that will fit best to your space, just skip cuttings which are always boring!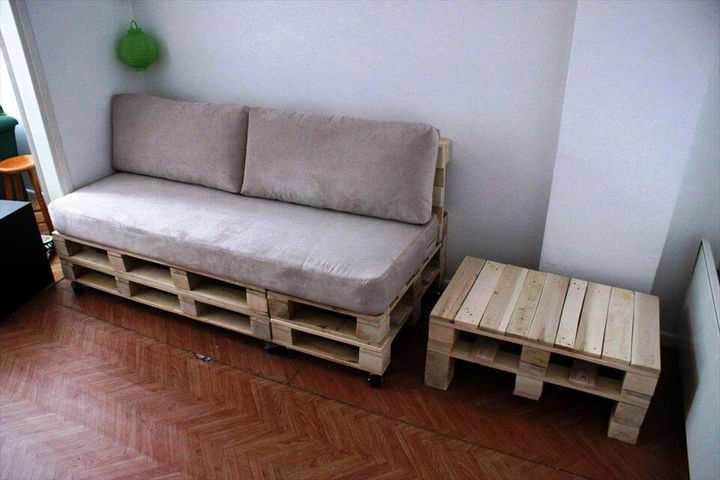 Turn the pallets into such a beautiful sitting plans whenever you see pallets next lying around your home! Checkout hundreds of more pallet sofa and sitting set ideas on our site!
Made by: Έπιπλα από παλέτες