How can we forget about the couch for home while intending to expand the seating plan for home. To get your home accomplished with comfortable seating plan, it is the dire need of home for this purpose. We were also in search of some heavy duty and powerful couch in our sitting room and we got DIY pallet couch design through pallet wood reclaiming at home which is much easy and super quick in construction.
Removing of nails and splinters, stripping and sanding can take a lot of time but can be overcome with a friend or family member's support. While getting the pallet separated into its planks you just need to keep patience because it may be very time consuming if you have not selected a proper tool for this stripping of pallet task. You can choose the pallet breaker tool or spy bar tool to speed up the process of pallet stripping.
It was all free of cost which we have got in these DIY pallet sofa projects and sturdiness in this model of couch, is just unbeatable. Most of people throw out these shipping pallets out of the home, we have also gathered this supply of pallet wood from the road side and this one leaded us to this DIY pallet craft idea for a new and comfortable utility purpose out of it.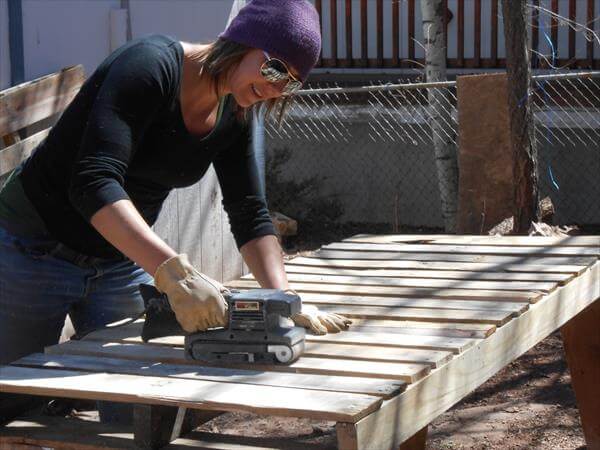 First of all we took the electrical sander tool and went for a complete sanding of pallets and made it just smooth and plane in touch. We have also got the pallets splinters free and cavities free for appreciated and complete wooden looks.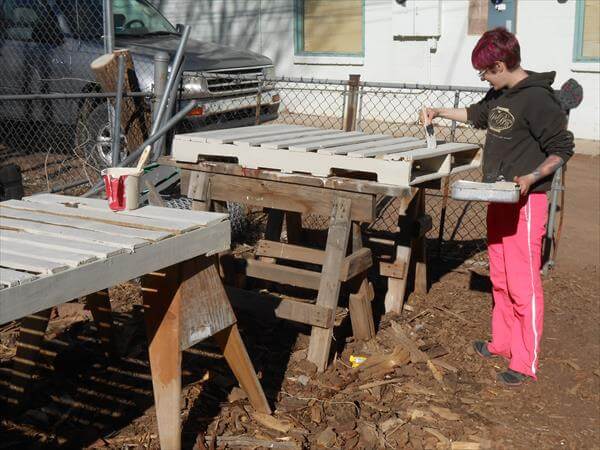 Then we covered the whole rustic appearance with a nice grey shade of paint which was a nice step for wooden strength and its pretty cool and spellbinding looks. You can choose any of thousands of colors that you think most appropriate and stylish for it.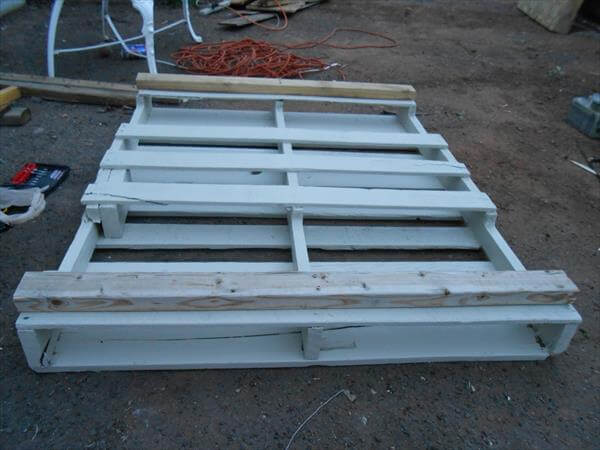 We removed two pallet slats from each side just next to the corner one for a complete and arresting looks to it. You should remove the pallet slats after the paint is dried, this will keep the other planks safe from getting out of paint.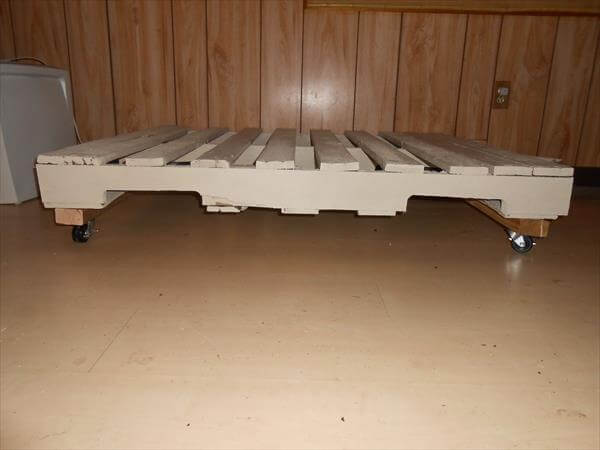 Then we just provided some additional wooden supports at the bottom to fix up the wheels to it which we selected in a cozy metal style from a near one hardware store. After getting it moving on wheels it can be controlled over by any single person in your home.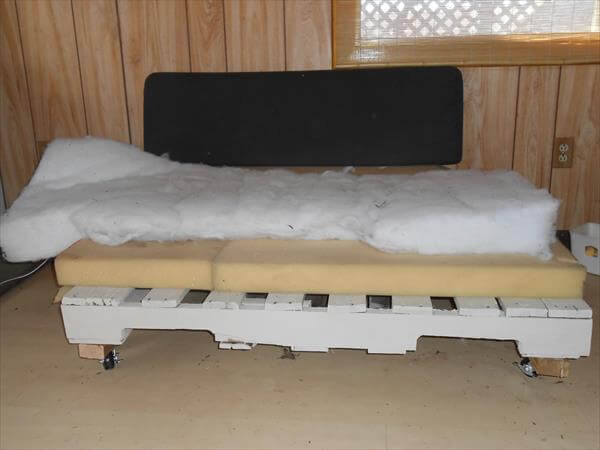 Now it is time to make it tufted or padded for a nice way sleeping and seating platform out of it. We have placed a cushion on it and some additional foamy mass to raise it for that royal comfort which is mean symbol of a DIY pallet couch. This will work great as a DIY pallet daybed at your home porch or at outdoor.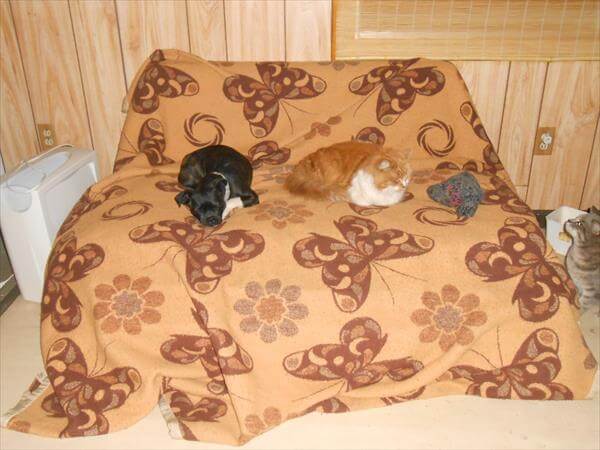 Now just place a beautiful couch cover, and sew it around it and you're done to enjoy its sophisticated behavior in your home environment. You can also use it as a DIY pallet sofa for outdoor to read books and magazines at summer afternoons.