Many bits and pieces, odds and ends and wood remains are mostly lying around and often subjected to ignorance. But a changed perspective and a creative angle of thinking can use them all cleverly in reshaping your life. Many intelligent sketch and different household can be thought by taking a glimpse on every discarded material about to thrown.
Now we have selected the pallet wood and its various purposes and decorative tasks in home environment by acting as a DIY pallet desk. These are of various innovative designs which can easily be cloned at home in targeted resemblance. You can make the DIY study table, side desk, home office computer desk and many decorative plans for home interior and exterior out of pallet desk.
The pallet wood is super endured and easily approachable wood and is neglected most of time, you can see the old pallet wood piles around which are considered no longer usable and have been left over to rot.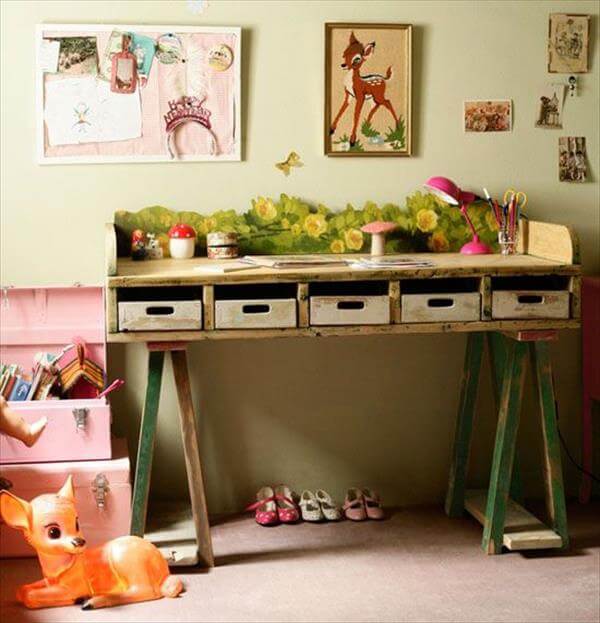 This desk model is also a intelligent reprocessing example with multiple storing drawers and with stylish hairpin leg support for perfect and alluring standing in home environment.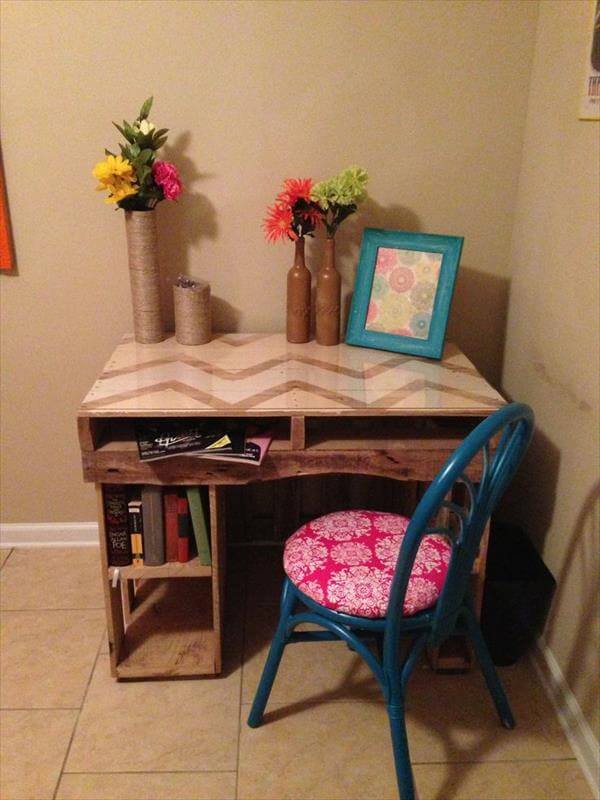 The chevron top table has been executed to do various ornamental and storing tasks and purposes. The top has been finished with a glass top to make it more cozier and bewitching.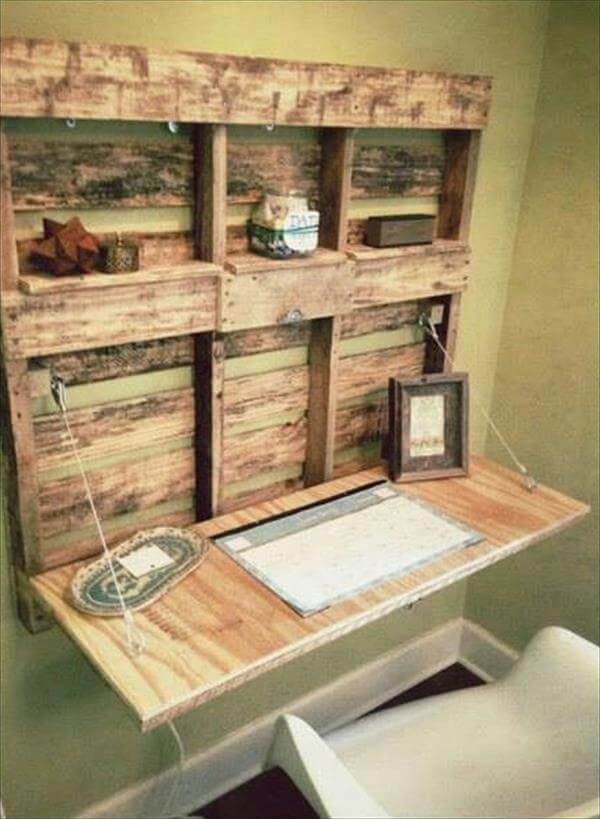 This helpful desk idea has been brought in practical by a hanging rope support and hooks at the end. Just a chair close to it will provide you a study table setting or you can go for a Laptop or PC setting on this wooden desk idea.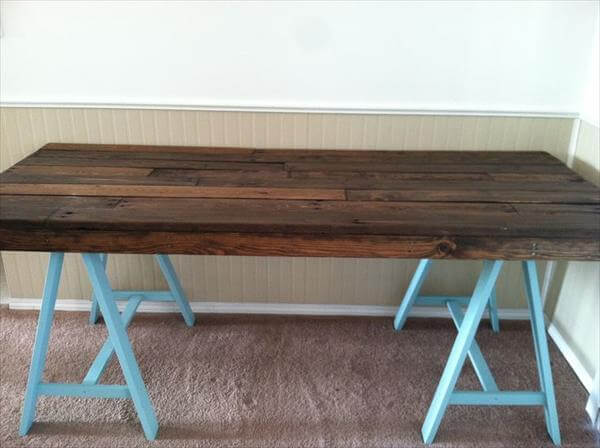 You can own this beauteous pallet delight for coffee servings and for breakfast at terrace, this can also superbly organize your dining meals in summer nights under the stars and moon gazing. The Brown and turquoise color contrast is appreciated but you can with your own personal plan of colors.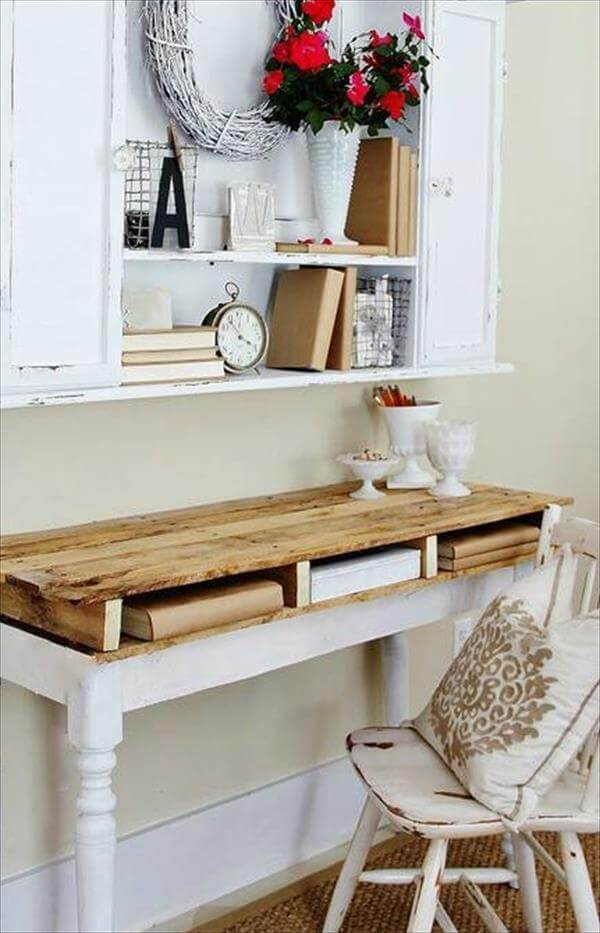 Just look at another handmade pallet wood creation to accomplish study purposes the shelves under top can store any of your favorite reading books or any thing like book. The top is from pallet wood and the supporting erected legs are from another broken table.