Sturdy furniture is now in everybody's access! Check your home for reusable types of wood and mix it with pallet wood to craft the easy yet functional shapes of routine furniture just like this DIY round topped pallet table and stool design. It has been built with 100% repurposed old Pallet wood and looks pretty rustic to give a traditional touch to your space. Imagine creatively to put some more options in it or to change its style according to personal use in home. Circular round top is the enticing point of entire structure or design and is just perfect for both sitting and serving purposes.
Let it be your rustic sitting stool or make it stand in sides of sofa to get a decorative and stylish side table out of it. Top has been constructed with hand cut and hand sanded pallet wood while the old wooden dowels serve as the sturdy legs of table. Pallet boards have been chopped to fit in circular shape and have been held tightly by layering the glue inside. Do try this specific shape of DIY pallet stool and have fun with crafting work!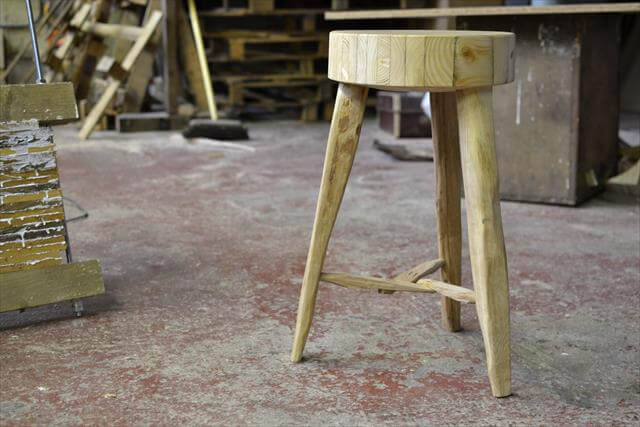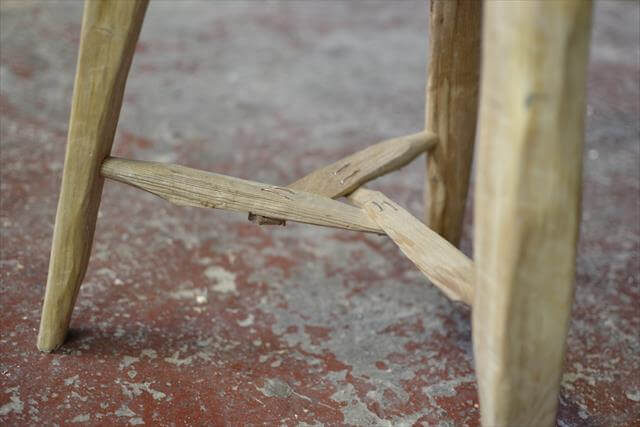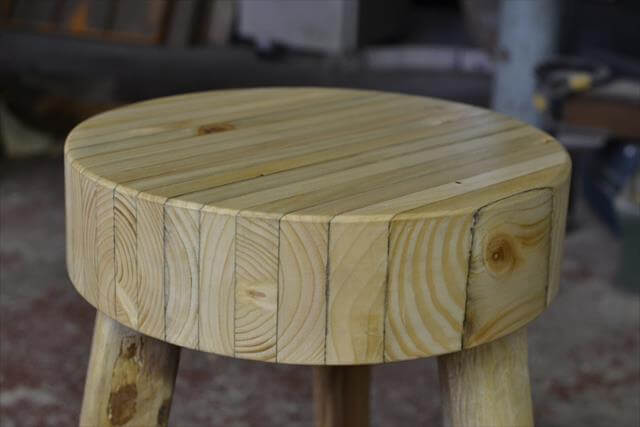 DIY Pallet Round Top Stool – Coffee Table & Side Table!