We have made many spectacular makeovers with pallet wood with regard to home and home sitting plans furniture like pallet sofa, and pallet bench and these are further categorize in many models and designs. Now we have again DIY pallet table but this time it is different and more awe-inspiring. We have made pallet table with succulent plants embedded at the mid of table, so it would pallet succulent table for more ease to describe it.
We have chosen succulents plants which are often called the fat plants because of there eye-catching and obvious impacts. This mind blowing idea have chased many hearts of home lovers who love crafting for their home. For complete make over for our DIY pallet succulent table we searched some scrap material of home and we found some table legs and pallet board. The pallet planks made the upper panel of our pallet table and legs provided the shape and charming glow.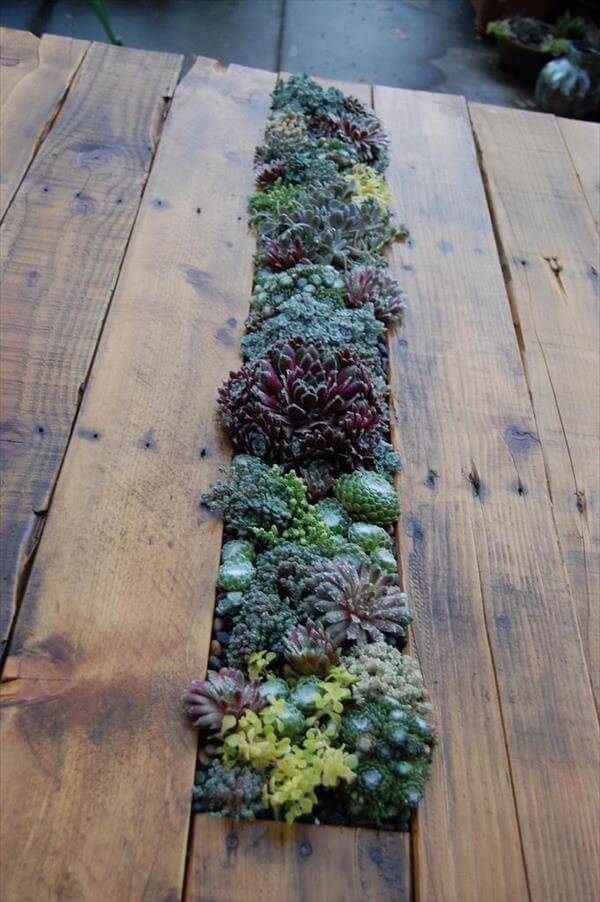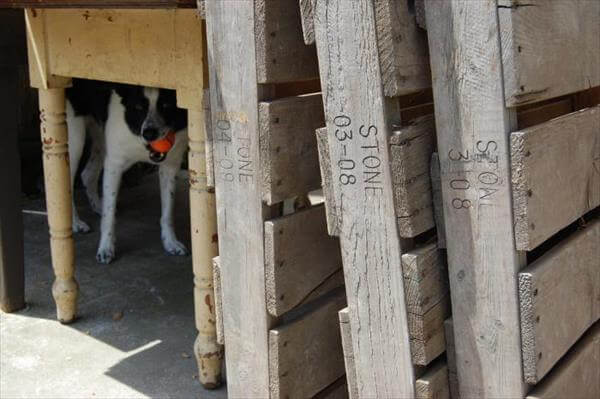 The first and main need is to fine pallet we have luckily found it in home scrap but you can search for it around some building construction or bought it direct from shop, don't worry they charge a very little which you will surely pay with smiling face.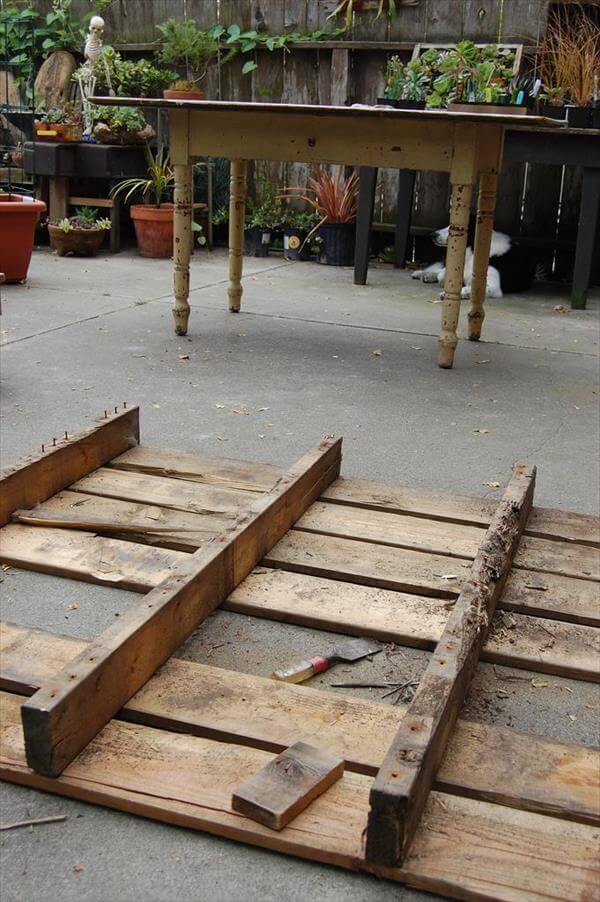 Separated, well sanded and stained pallets planks made the upper table floor for our DIY pallet succulent table. You can use some old table legs with equal ease or made it with pallets, now there is no reason to stop. Go for tremendous change in home furniture in shape of pallet succulent table.
The basic wood tools are needed in almost every wood work and pallet tutorial for assembly of parts together for support and stability. These tools are nails, claw hammer, screws and nail gun.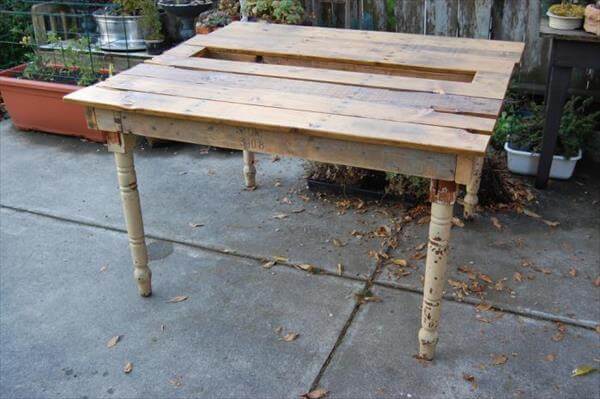 Make the bed according to size of plants ans have some arrangement for drainage and you are done to have the striking charm of our pallet table.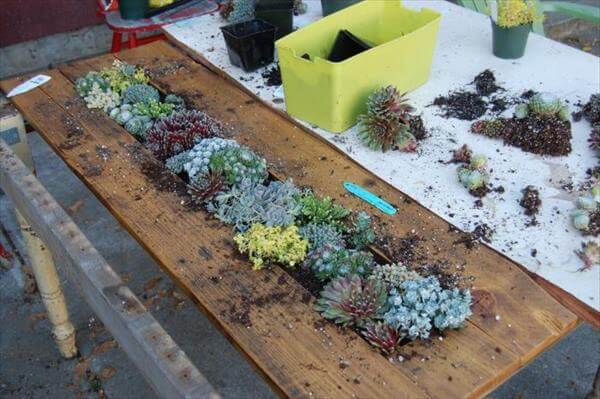 Embedded the succulent plants that are in just accordance to your taste to have sensational feel and effect of nature to be so closed and enjoy your dinners.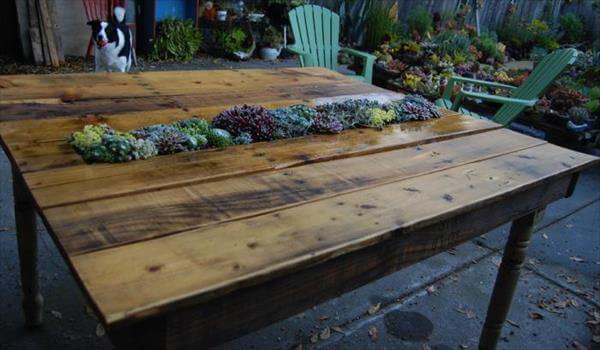 This piece of table is unique in kind, and cannot be beaten while comparing price.