We have accumulated this snazzy DIY pallet industrial table from the material and collapsed wood which we have in the stock. The frames is fordable and is from an old industrial table, we framed it up again with pallet wood to have a splashy utilitarian character for home. Pick up the material you find useless in home and start thinking creatively to make perfect home furniture plans, this table inspiration is just such an appreciated example of home scrape material recycling.
We have pallet wood in the stock lying for nothing, while opening the store room we found this metallic frame which we intended to be refitted and reestablished. Here is the home handcrafted work which came up with nice DIY pallet coffee table with steel metal legs. The ideas for coordinating DIY pallet furniture with most precious and featured designs have been given with complete overhaul and instructions on our site to get both outdoor and indoor wooden furnishings on a very efficient and economical cost of budget.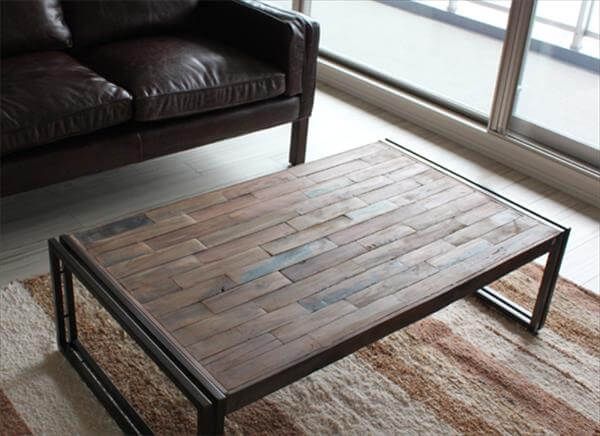 Pallets have been DE-nailed first for even flow of surface and to get them stripped too. The we have sanded all wooden down to eradicate the ugly scratches and spots with medium grit sandpaper to make the wooden appearance enjoyable and inviting.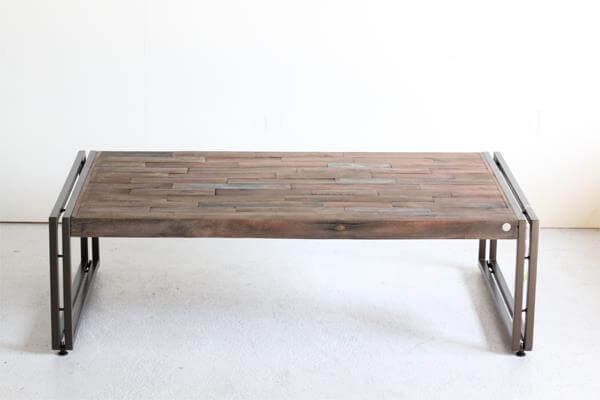 It can be turned into a decorative table too for outdoor and living room. It would be just perfect to be a dominant dining table for summer nights at outdoor. The garnish and finish to it can be executed with multiple plan at the same time.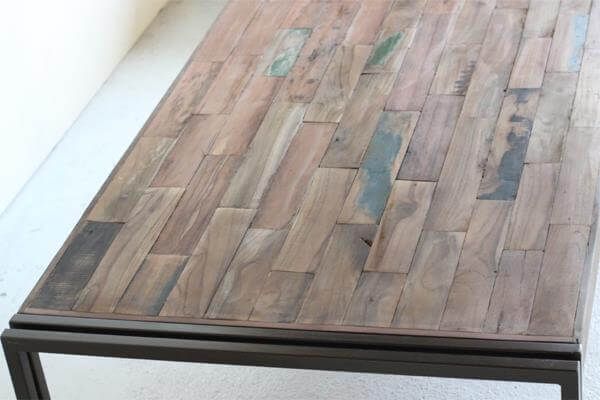 Refitting of pallet to this steel metal frame was just fun and was just like a piece of cake. We have make it filled with pallets planks just like a puzzle game. Going by figuring out measurements will save you from wastage of time and wood and will also add the chic character due to precision in work.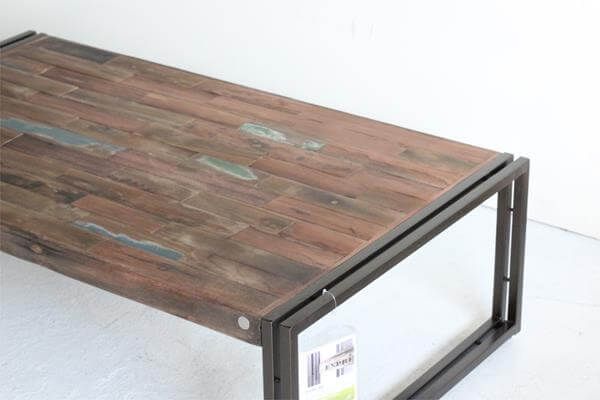 Pallet have been patched up as a top to the steel frame of collapsed and broken up table and have been glued and waxed to be smooth and water proof. For getting it in sleek and in shiny character make it sealant or coated it for 3 times with polyurethane. Very clever piece of furniture which we have earned though wooden crafting and recycling of unusable material of home to do the routine tasks relating to tables without any hitch or trouble.