Attain very well behaving wooden pallet furniture through pallet wood recycling which is always on a budget. We have reclaimed an DIY pallet kitchen island table out of yielding reclaiming of shipping pallets which can be accessed easily without any hitch or trouble. We found this really need of our home and kitchen by spending only two hours from our leisure time. We have gained this pallet furniture plans in much visible and clear dimensions which are much easy to be copied at home.
You can follow the pallet wood to add every chic type of furniture to home to have functional behavior of routine tasks on a budget. You can dignify your living room too with this handcrafted wooden design because it would work great as a DIY pallet side table in just besides of living room sofa. Make a copy of this whole crafting work at home and get your home more serviceable and beautified without any overflow of money.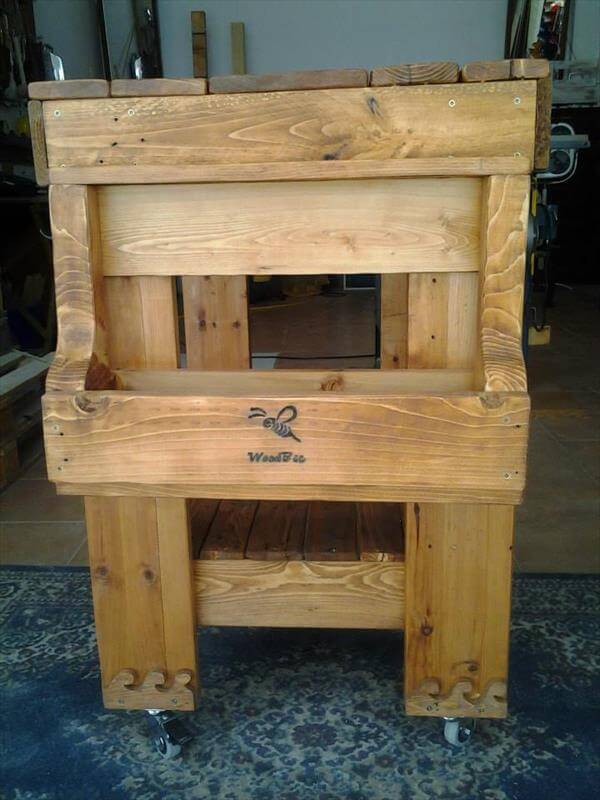 Here is the design which we handcrafted out of pallets, we have made it functional from all sides to get various chic tasks out of it. We have added to it a charming metal touch through casters which make it more amusing with styled movement.
We started off this DIY pallet table makeover by constructing the base first by using a pallet board with 4 individual planks got form dismantling of pallets.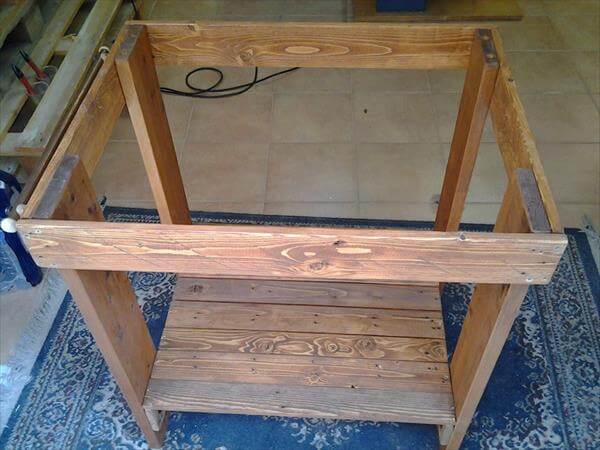 After having a sturdy base we moved on to have a chic top, so we secured the 4 planks by adding a squared top that hold the legs tightly. We have used nails with hammer to assemble each part.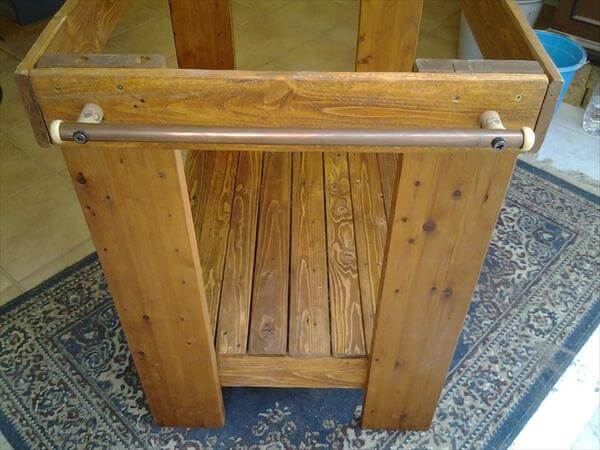 When we are in the kitchen it is very often to get our hand sticky and dirty with food items, so we added a towel bar at one side of this chic DIY pallet table to have a hand cleaning station.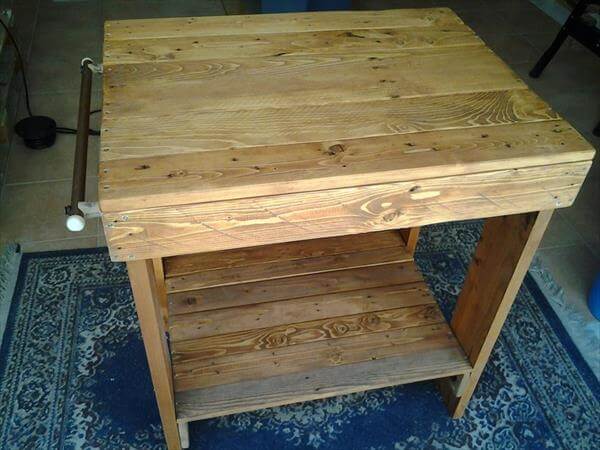 Lower panel goes for a great storage utility and can secure multiple things at one time. This is another great feature we added to this pallet craft through creative crafting at home.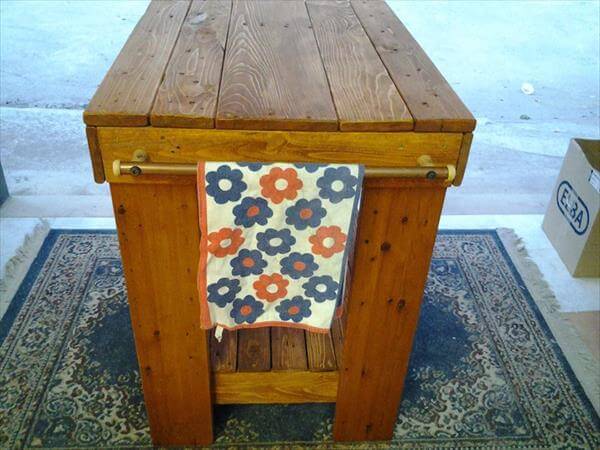 This handcrafted pallet delight would be much observable no matter where you are going to use it. We have coated it with varnish and get the tremendous wood appearance with just 2 coats.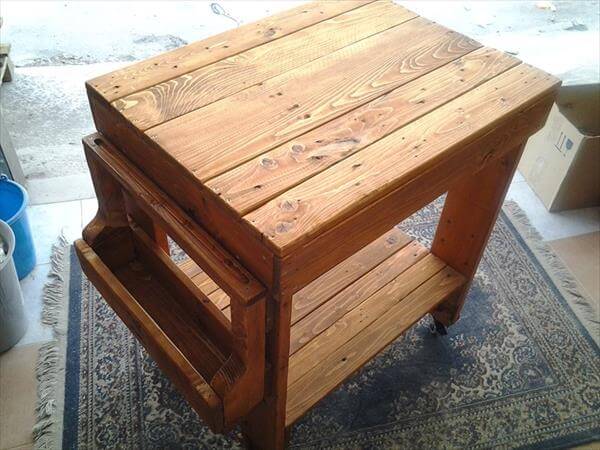 Some odds and ends of pallets after this whole DIY pallet craft work remained to use and we readjusted them to get a chic side pocket which can hold any thing that fits in it.
You can also use this model as a DIY pallet coffee table which would be another great purpose of it and can accent any sitting plans by supporting the beverage and coffee there.