If you have many things to place in a small space I will tell you today how we can make enough space to place the things that don't give a messy look but a perfect one. This is going to be one of the unique and different pallet projects that you have come across.
Pallet Folding Desk Instructions:
To place all my little things neatly the fold up pallet desk was just perfect. I managed to get hold of few standard pallets I actually saw these pallets stacked over each other in a store, the first thing that hit my mind was that these pallets would be perfect for fold up pallet desk. The pallet having more boards should be considered as back side of desk and the pallet with less board should be considered as the front. Now you will have to cut a piece of plywood to fit between two boards. Now you can use hinges to provide the stability, one side of the hinge is to be attached to the plywood desk top and one side to the bottom board of the pallet. You can also attach a window sash to keep the desk closed. You will have to use cable to support the desk so that you could place heavy things.
The next important thing that you need to do is to sand and stain the assembled pallet. I also applied a coat of polyurethane to give a nice smooth look to the fold up pallet desk. Now you can attach the eye hook to the desk top if the pallet is thoroughly dry. You can choose any color for painting the pallet desk. Now you can place any kind of things on this pallet desk.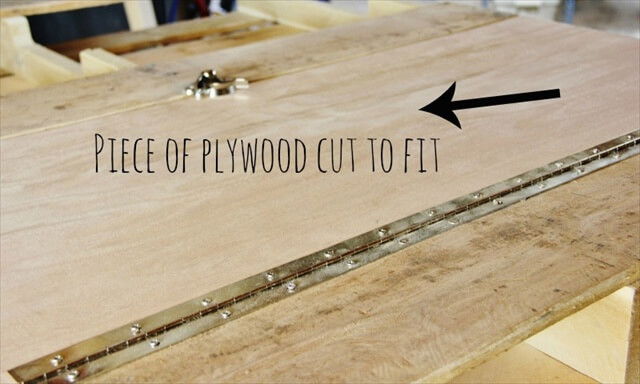 STEP 1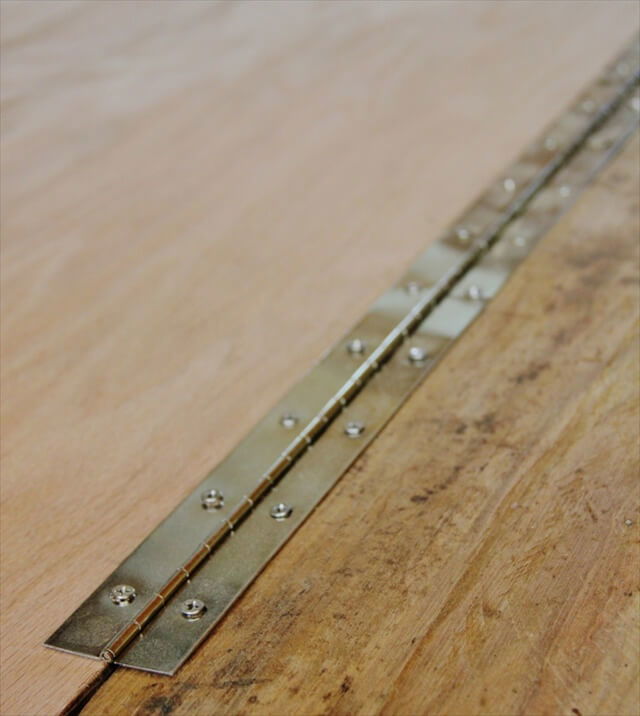 STEP 2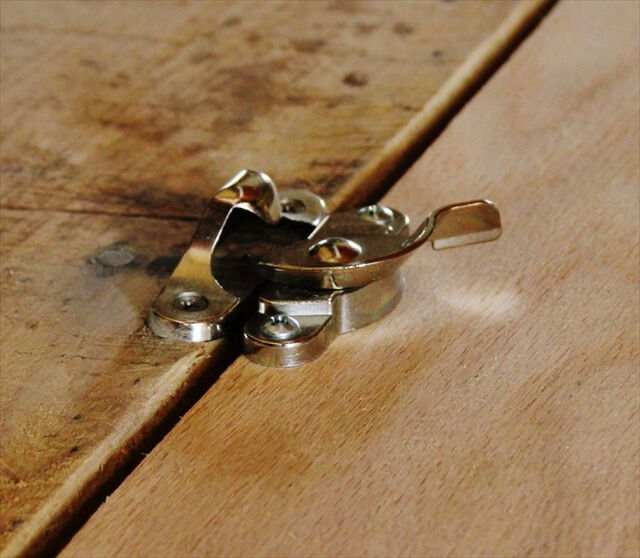 STEP 3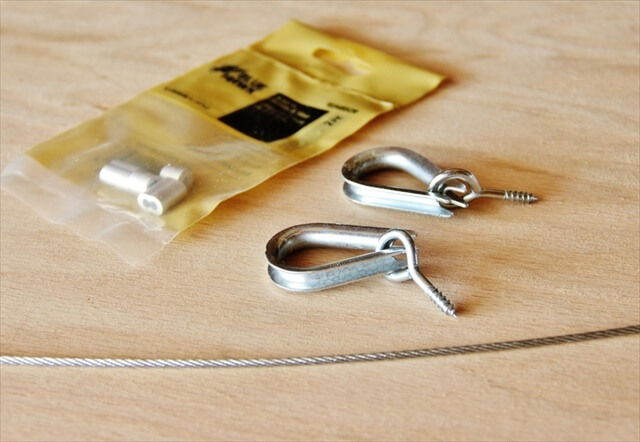 STEP 4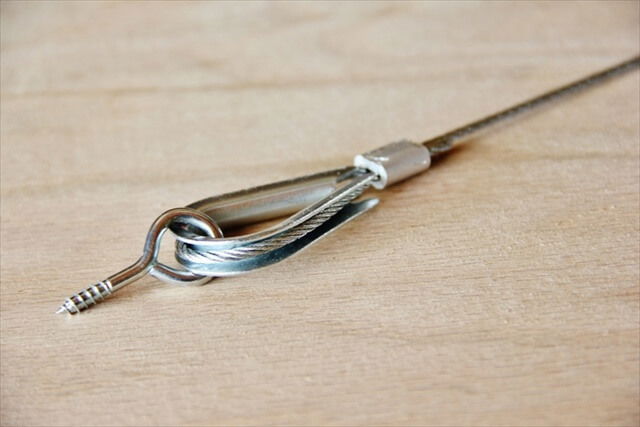 STEP 5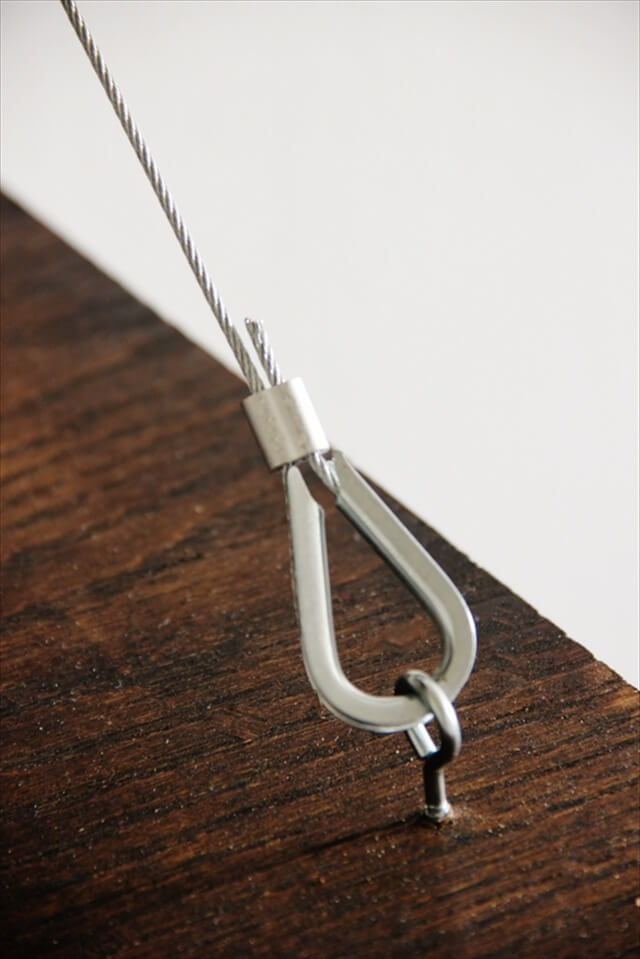 STEP 6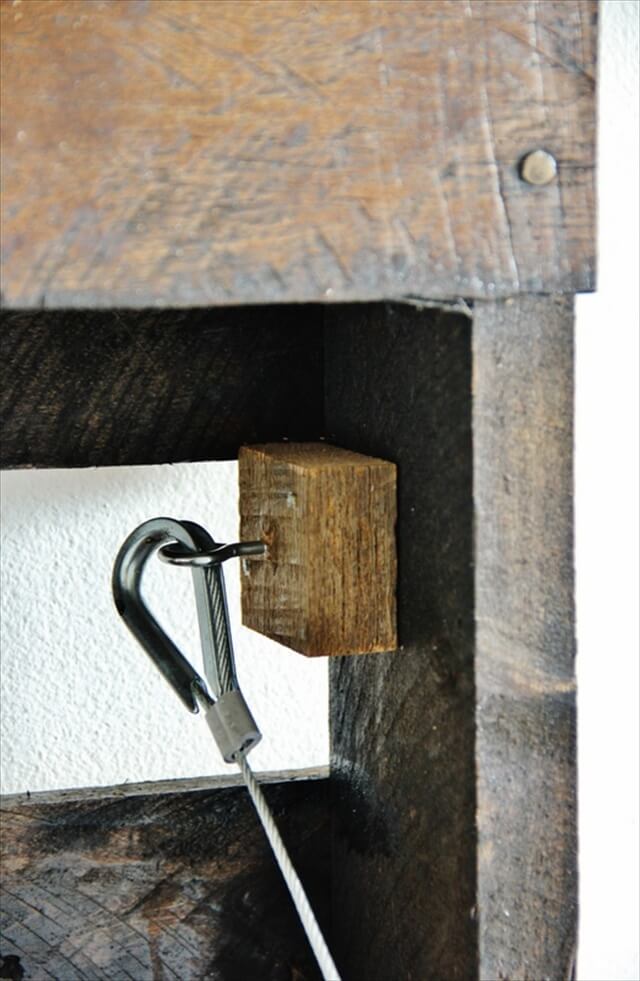 STEP 7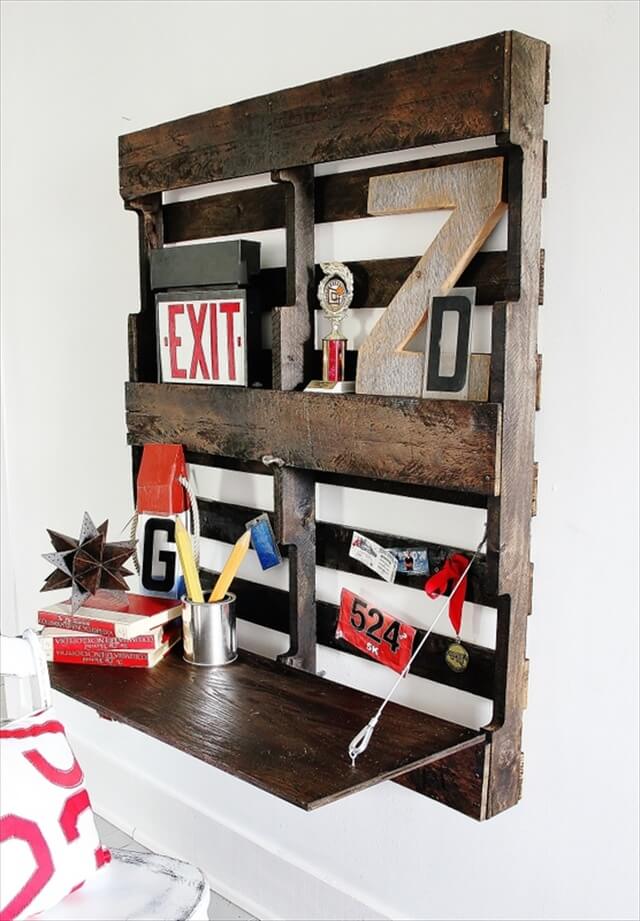 Images source
I am sure you must have liked this unique post on fold up pallet desk. If you link it please share it.