Another wonderful project of DIY pallet potting bench, which is also prepared with pallet woods in the home. Every person, who has some sense of using skills and appropriate design in their mind, they can make this DIY pallet bench. The pallet potting bench can be prepared with some pallet woods.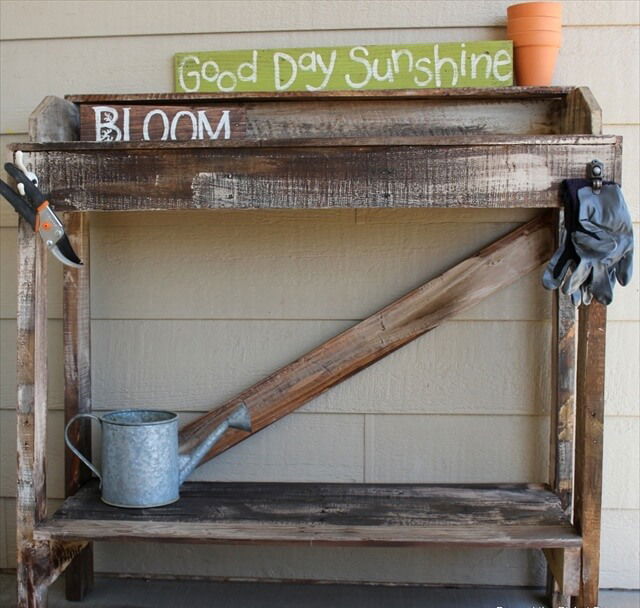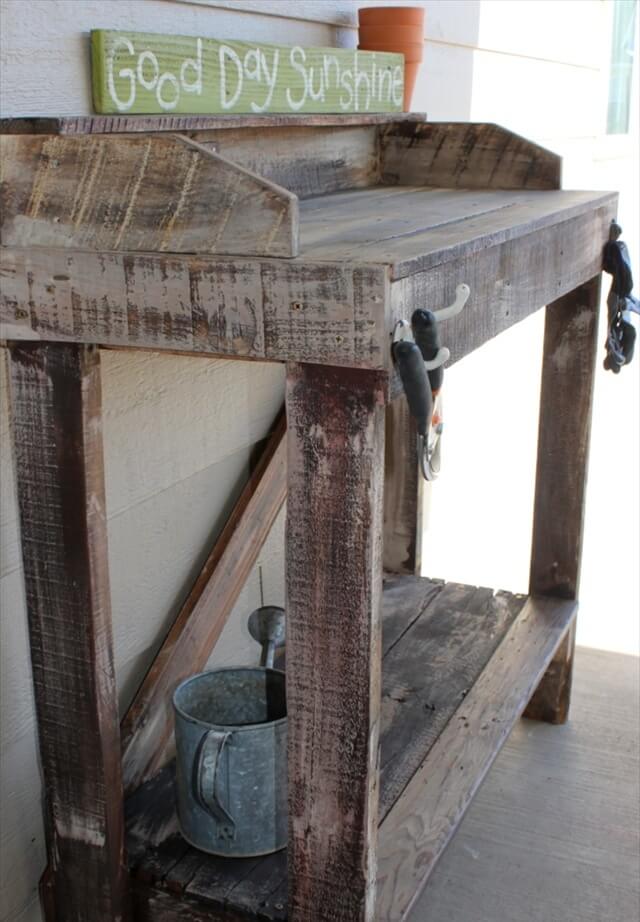 You should start with the drawing of the rustic pallet potting bench and joined the pallet wood to make the bench.
Take two pallet woods about 2 or 2½ feet high and use them in erecting position as legs for the pallet potting bench.
Then you can add a pallet wood over these two legs extended on both sides. You can also add another pallet wood under the bench between the two legs in order to join them and prevent them from moving and shaking.
A pallet wood can also be placed over the bench in such shape that you can make it in potting shape to place plant pots or some other decoration pieces.
The

DIY pallet potting bench

can be applied with bright colored paints to make them attractive and beautiful.
You can place this pallet potting bench in the lawn or garden or in the outside of the house to place plant pots.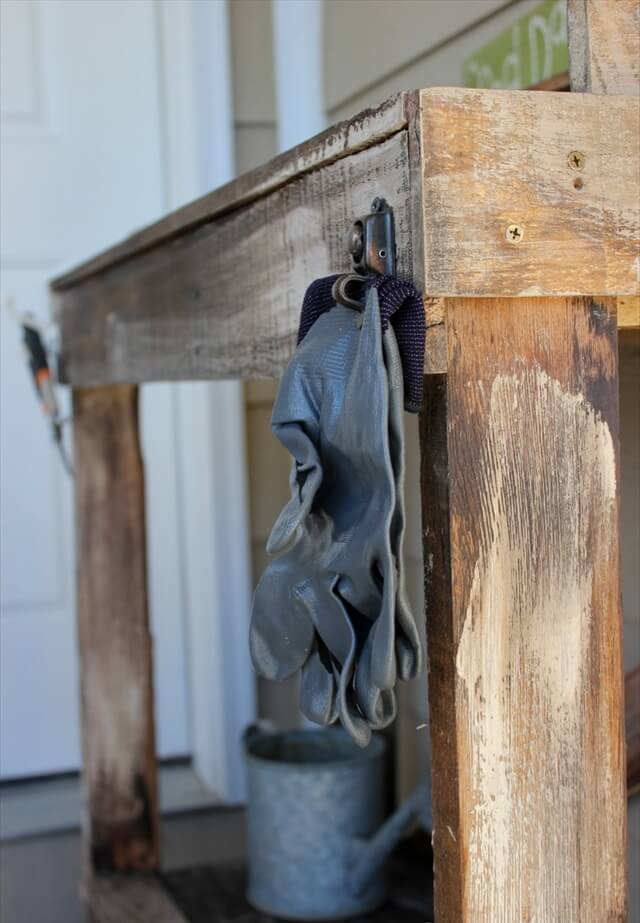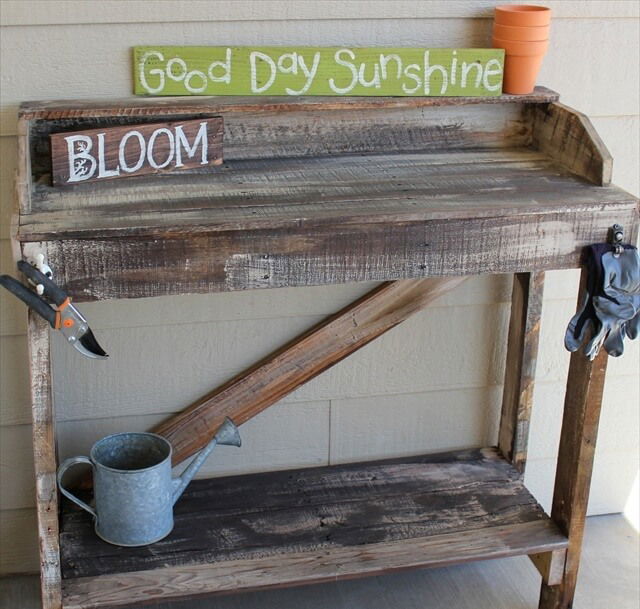 The pallet potting bench can also be placed inside of the house in TV lounge or somewhere else to give stunning look to the interior decoration of the house. You can also add hooks on the front side to hand the equipments or tools and prevent them throwing here and there. In the lower portion, you can place other tools and pots which are used in the gardens or in the lawns. You can also place the epitaphs over the DIY pallet potting bench with some written over it as conveying different messages.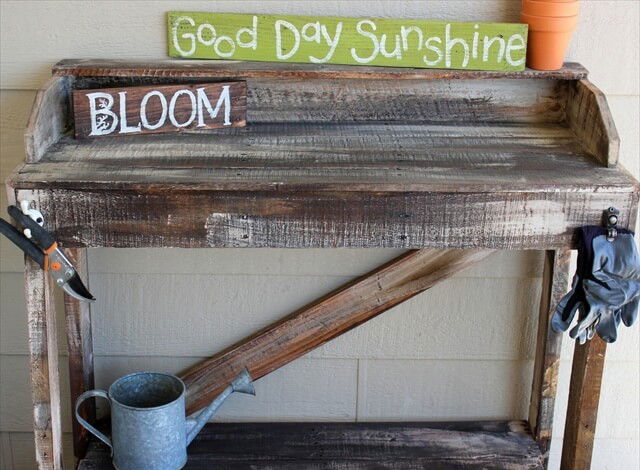 Idea shared by Becky!