There are number different insanely clever examples of wood pallet projects that can that will do nothing but give you a big jaw drop! Here we are with such a mini pallet-made object that is all here to surprise your eyes, have a look at this multifunctional mini pallet stool or eating station table that is having all ingenious specifications! It is having mind-blowing folding legs that will only make it look like a tray if being folded if you just make them unfold it will take a form of a mini stool or eating platform!
The folding leg phenomenon has been created using latest and respective type of hardware and the wooden surfaces have been brought to shine and distinction by applying final satin and wood sealant coats! Due to clever folding system, it can even be put in the narrows spaces for storage! It would also make a perfect pet feeder and pet seat if you like to do so!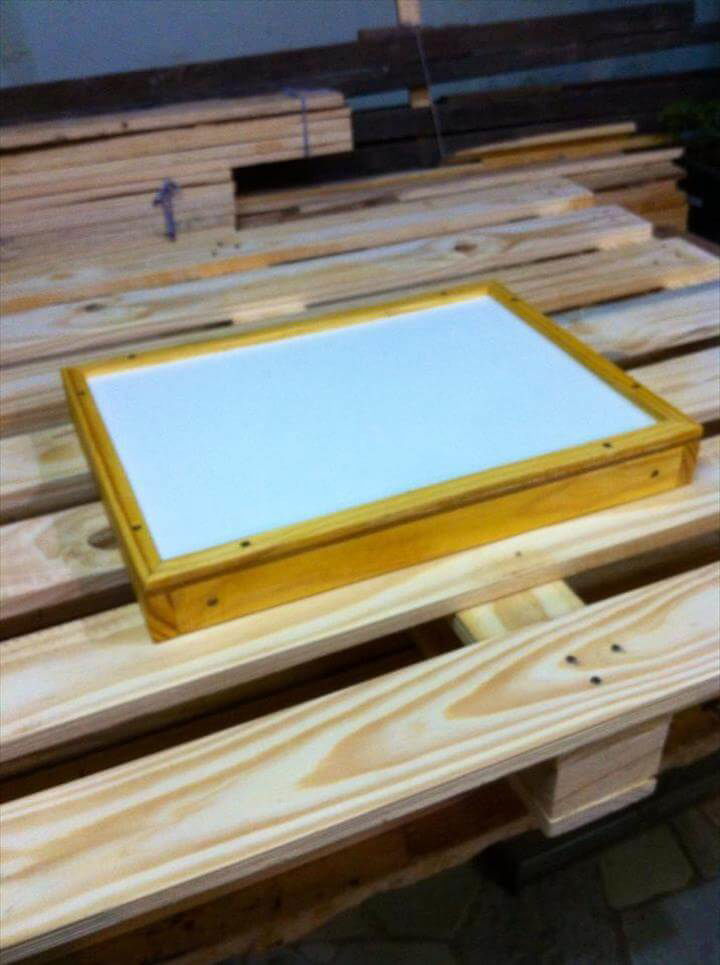 This is here a mini wooden tray like shape fabricated with retired and old types of wood! Having amusing white inside for a charming appearance!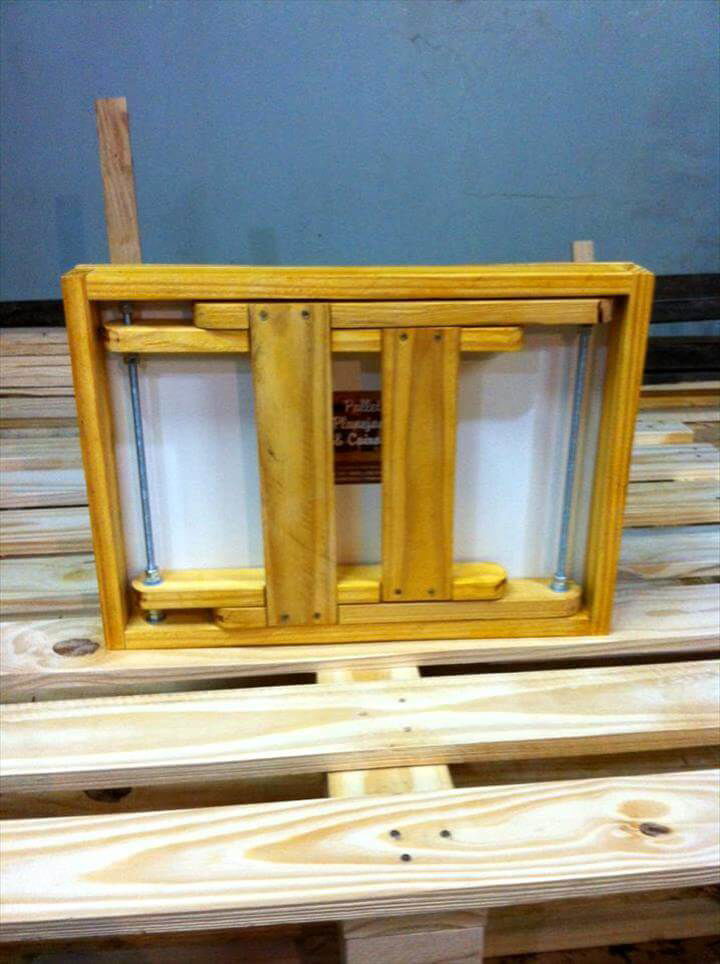 Long steel bolts have bee passed through the sides to install the folding legs that can be folded out for a brilliant mini stool or eating platform!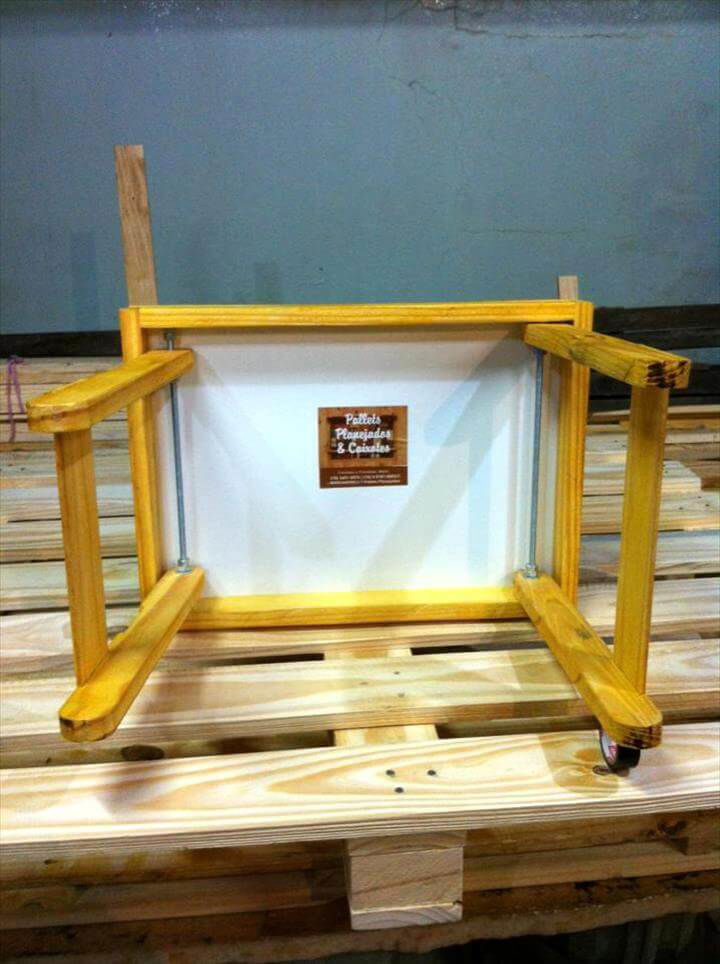 One of the folding leg comes on a wheels for easy pushing and pulling of this hand-built custom multi-functional tray model!
While being stood as a mini stool, you can also make it hold the pet food so it play a beautiful role of a pet feeder too for your cats and dogs!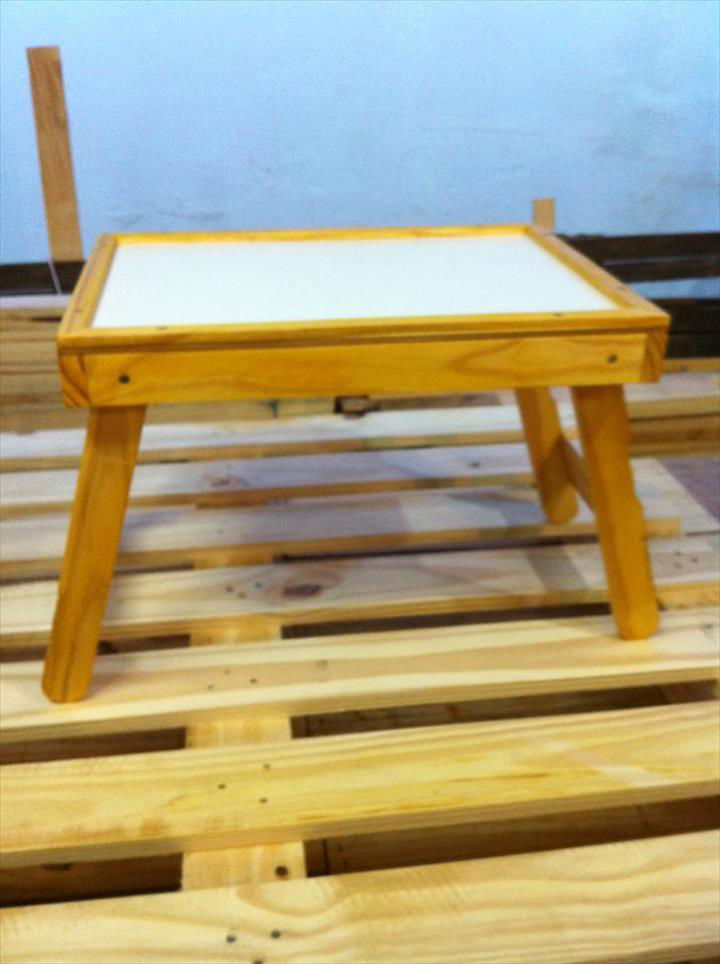 It would be all soft to sit too so make the legs folded inside and grab it as a cat or dog seat and you can also put the additional cushions to comfy it up more!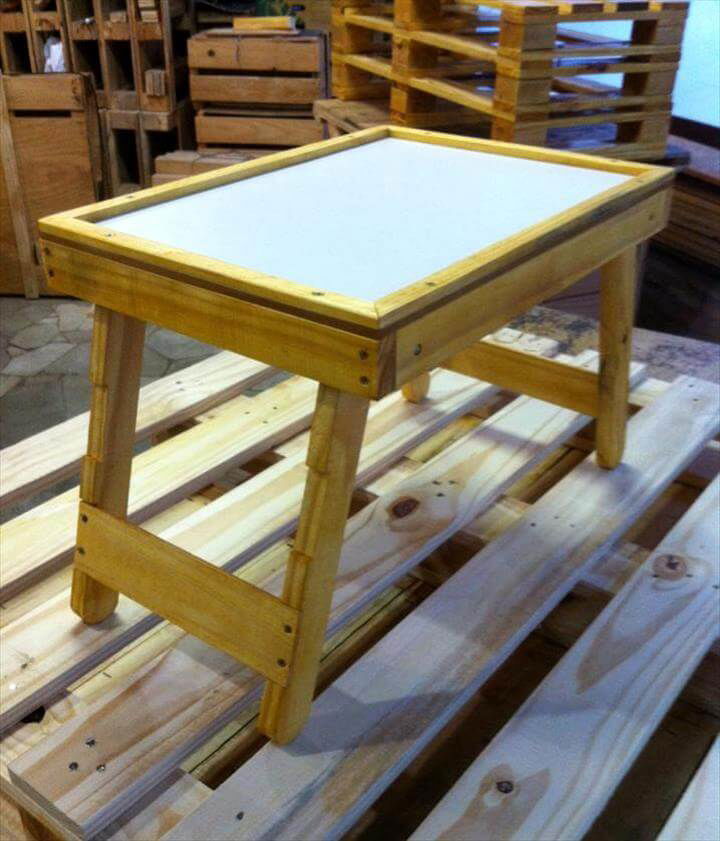 The multi-functional mini unit has all been crafted with hands only the pallet slats have been gained to compose it nicely at home! Final clear coats and polyurethane treatment can secure the wooden surfaces a bit more for weather protection!
Made by: Pallets Planejados