Outdoor lounge, den, poolside deck and even the garden are the places of your keen interest especially in summers. As these places come at the top for enjoyable sitting in friendly open environment, they are also too good for outdoor parties and summer after night dinners! To double up your fun we have brought here a special version of dining table that is just sure to chase your heart! Grab this arresting statement of pallet wood furniture, the DIY pallet dining table with metal hairpin legs, really looks beautiful with rustic wooden squared top.
This would really be a friendly addition to your open green environment and can accommodate 4 people easily for dining, coffee or breakfast!
Materials You Need:
Pallets, a sheet of plywood cut down to table size, metal brackets, 4 reclaimed steel hairpin legs and glue have been used as supplies in this terrific pallet project which is really here to make you obsessed of wooden creativity!! If you are thinking to get a copy of this DIY pallet industrial table then you just only have to look for these supplies which are much accessible and resting project is totally zero in cost price! Get inspired and enjoy a great version of table on a friendly-budget!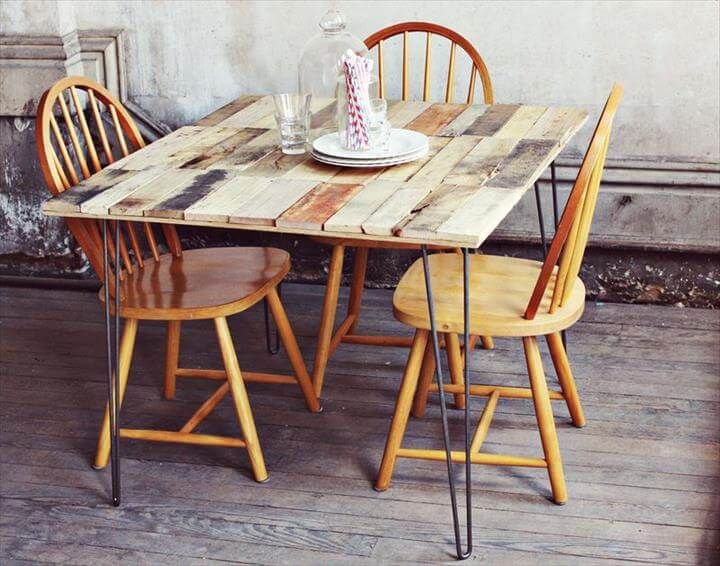 How to:
Plywood has been cut down just in accordance to table size and then slats have been removed from the pallets. Separated slats have been sanded, brought to custom sizes and then installed on plywood sheet like playing a puzzle game using the glue and nails. At the end, legs have been perfect fitted at underside the top using angled iron brackets and have bee secured with screws!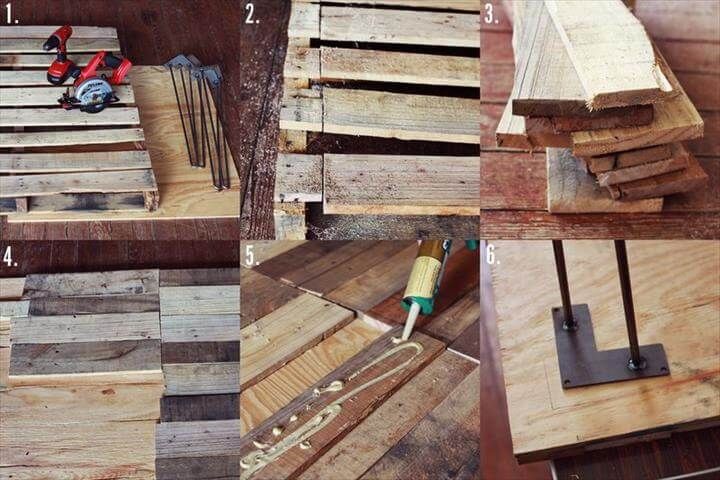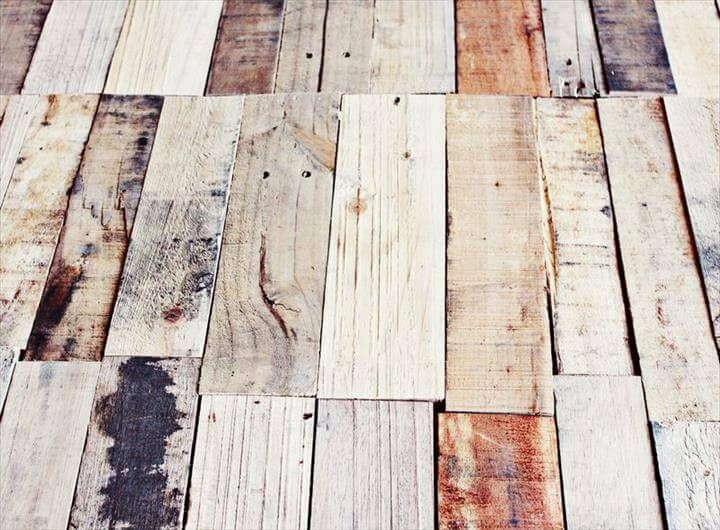 Finishing:
You can finish this table with single stain, matte stain or gloss stain or can even prefer a visually attractive paint coat to get the most suitable and compatible appearance of this table! You can even make the table waxed or sealed using the popular wooden sealants to withstand the beverage spills and harsh weather conditions!