We happen to meet the rustic and weathered pallet wood just about to be decayed, after inspecting it for a while we found it further useable in home. So we give it a new life in shape of this DIY pallet table which has purely been resurrected out of that worn pallet skids. You can carry it in routines as a dutiful DIY dining table and it's amusing with a layout which is much rocking to be DIY pallet breakfast table too.
Make it positioned near the home window and upload some flower or herbs pots on its top and get entertained with a DIY pallet potting table out of the same. You can assign multiple characters to this wooden pallet furniture piece and can change its rustic appearance in plenty of ways. It has been topped with horizontal alignments of pallets which are further enclosed in a charming wooden boarder. This workable pallet idea in zero in difficulty goes for a lasting serviceable object on no-cost budget plan.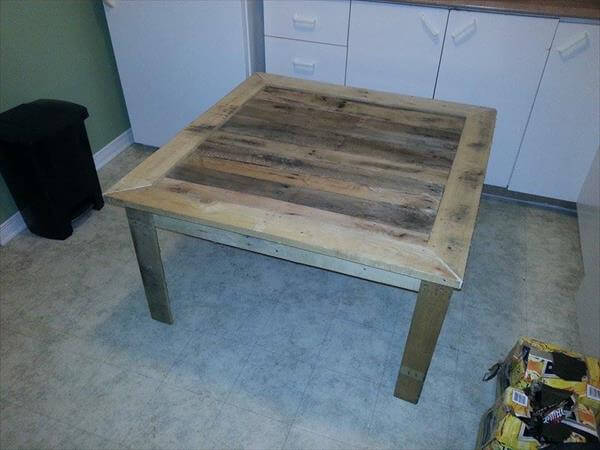 This wooden design we  have achieved is much more than just a table while count for its acts in home. Wood has been hand gritted with a medium grit of sand paper so there is shine on the surface.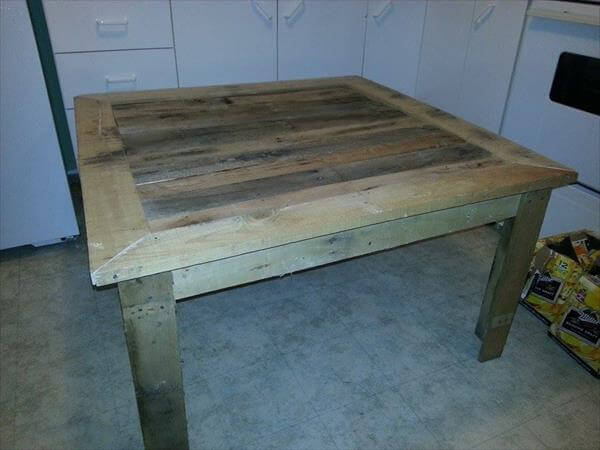 We have also got it splinters free through sanding, so there is smooth touch on the wood grains start to end. Gritting of wood is also very useful for additional paint layer on the wood. Gritting assist the wood to held tight the further paint layer for a long time.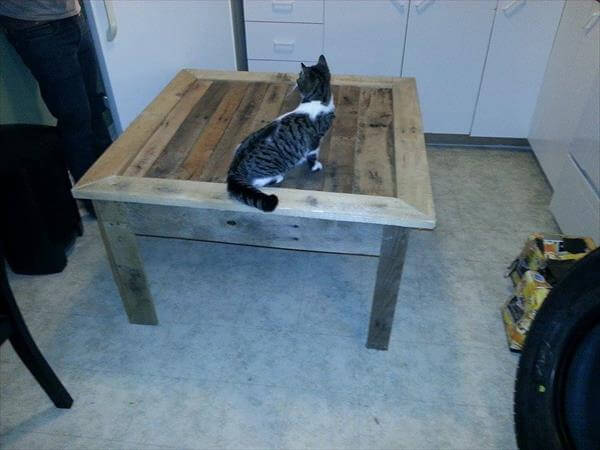 You can use it as a coffee table, dining table , breakfast table, entry way table, window decorative table, end table and also as potting table in the garden. These are some of popular acts of home routines that can be assigned to it. We have raised it in sturdiness so that it may stand by your side for many years to come.
Staining and painting are optional and can secure the wooden integrity for a long time but this natural blank appearance of rustic wood is also much gracious and would held dear to all who love the rustic nature of wood.