Every one of us wants to follow the ongoing fashion trends in furniture and home decor department. And being the most famous piece in the furniture range the coffee tables are followed the most to keep up with the ongoing trends. These days the coffee tables with a low build structure, with glass sheet tops and the caster wheels as the legs are creating a big roar. And such stylish and gorgeously designed coffee tables can be found in abundance in the furniture market but with the hefty price tags on them.
So here we offer you to a cheap yet highly functional and immensely stylish DIY pallet coffee table with wheels and glass sheet at the top. And the icing on the cake is that it is damn easy to build from the pallets as a full pallet has been used as the coffee table just with a coating of white stain all over making it look more an apt piece to fit and suit the modern or contemporary styled livings as a proud centerpiece.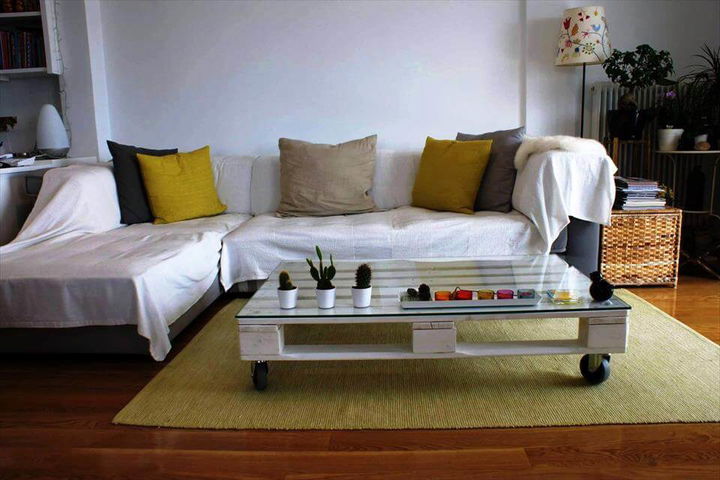 The DIY pallet coffee table ideas are the easiest things to install at home especially of this type having a low build structure to fit in the modern living rooms of the house.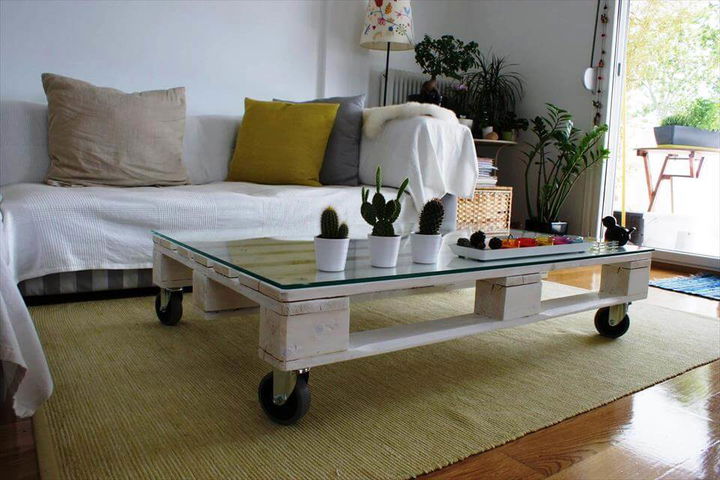 This coffee table is very simple and elegant in structure made from a single open face pallet skid and set on the wheels to be used as the moving feet.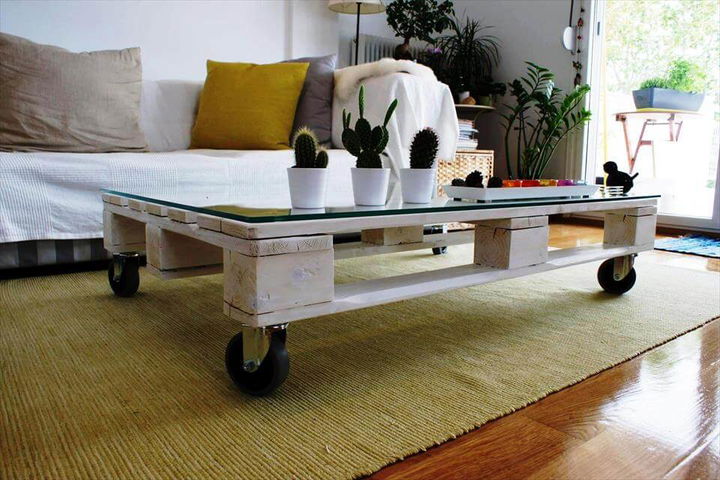 This coffee table involves such a feasible design that you would have to make very less efforts with tools with the wheels adding a industrial beauty and style touch to the coffee table.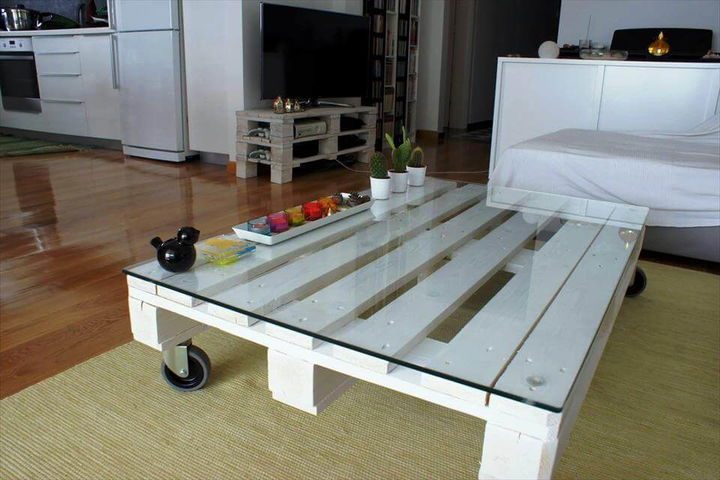 The white stain finish and the glass sheet top also have been the extra beauty things added to the table so that it looks totally a modern and trendy piece.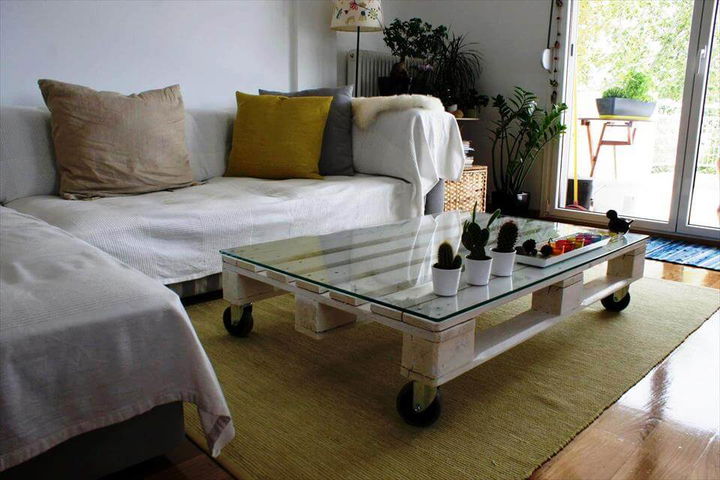 This minimalist design of the coffee table would get ready within a day to dazzle up your living rooms spaces with its gorgeous beauty and amazing style.
Made by: Έπιπλα από παλέτες