Your home is your haven. It's where you go to relax and escape the hustle and bustle of the outside world. You deserve a beautiful, comfortable home that you can be proud of. And it doesn't have to be difficult or expensive to achieve this. Here are some easy tricks you can use to elevate the interior of your home.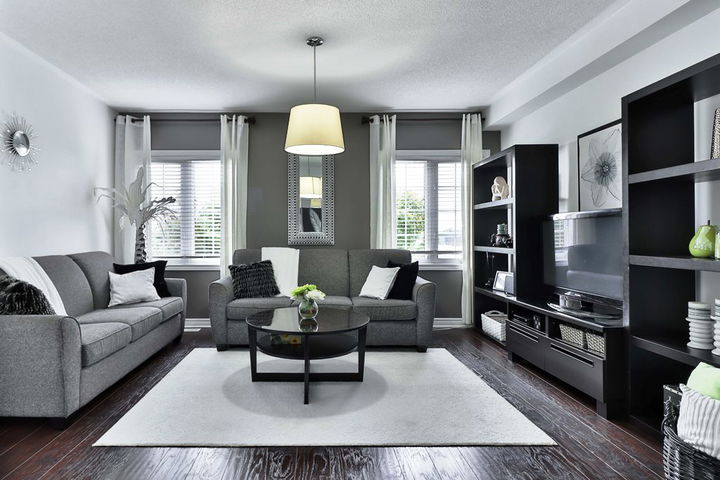 Let There Be Light
One of the easiest ways to instantly improve the look of your home is to let in more light. Open up those curtains and blinds and let the sunshine in. Natural light can brighten up a space and make it feel more open and airy. If you have heavy drapes, consider swapping them out for something lighter. Sheer curtains are a great option that will still give you some privacy while letting in plenty of light. You can also add more light to your home using mirrors. Mirrors reflect light and can make a room feel brighter and larger. Hang a mirror on a wall opposite a window to maximize the light reflection. You can also use mirrors to create the illusion of more space.
Install Window Shutters
Install window shutters if you want to add character and charm to your home. Window shutters can give your home a more traditional look. Plus, they're functional and can be used to control the amount of light that comes into your home. If you live in an area where it gets really hot, window shutters can also help keep your home cooler by blocking the sun. You can also take control of light and privacy with kitchen shutters. Not only will they add value to your home and make it more energy-efficient. There are a variety of shutter styles to choose from, so you can easily find the perfect look for your space. Whether you prefer classic wood shutters or modern vinyl shutters, there's an option to suit your taste. And because shutters are easy to install, you can enjoy their benefits without the hassle.
Hang Art at Eye Level
Art can add so much to a space. It can express your personality, inject color, and make a statement. And one of the best ways to display art is at eye level. When you hang art at eye level, it creates a more dramatic effect and allows you to appreciate the piece. Plus, it's easy to do. All you need is a few nails and some pictures or paintings you love. When hanging art, be sure to use proper hardware to secure and won't damage your walls. If you're unsure how to hang art, plenty of online tutorials and guides can help.
Incorporate Textures
Incorporating textures into your home decor is a great way to add interest and visual appeal. Texture can highlight certain features or create an overall mood for a space. One easy way to add texture is to use fabric. Incorporate throw pillows, blankets, and even window treatments with different textures. Another way to add texture is through wallcoverings. Incorporate wallpapers or even textured paint treatments to create visual interest. You can also use flooring to add texture. Incorporate area rugs or even textured tiles to create a unique look. And don't forget about accessories. Incorporate textured vases, bowls, or sculptures to add dimension to your space.
Paint Your walls
One of the quickest and easiest ways to elevate the look of your home is to paint your walls. You can use paint to create a whole new look for your space. There are endless possibilities, whether you want a fresh coat of white paint or something more bold and daring. If you're unsure what color to choose, ask for samples from your local paint store or look online for inspiration. Once you've chosen the perfect color, it's time to paint. You can either hire a professional painter or do it yourself. If you paint your walls yourself, be sure to prep the space properly and use high-quality paint so that the job will last.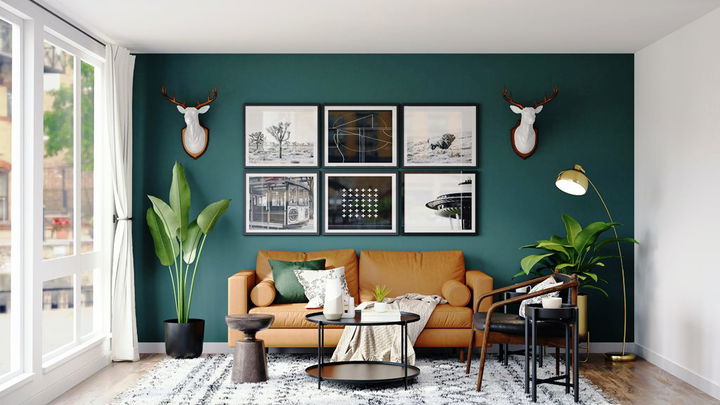 Add Plants
Adding plants to your home is a great way to elevate the look and feel of the space. Plants can purify the air, inject color, and create a sense of tranquility. And there are endless ways to incorporate them into your décor. You can display them in pots or vases, hang them from the ceiling, or even place them on shelves or cabinets. Common houseplants include peace lilies, snake plants, and philodendrons. But there are thousands of varieties to choose from, so you're sure to find one that suits your taste. When selecting plants for your home, consider the amount of light they will need and whether or not they are poisonous to pets.
There are endless ways to elevate the look of your home. But, these eight tips are a great place to start. Incorporate them into your décor, and you're sure to create a space you love. Your friends and family will also be impressed with your newfound sense of style. So don't be afraid to experiment and have fun. After all, it's your home, and you should love how it looks.