A bed is the utmost desire of your fanciful master bedroom! It is a great companion too of your resting hours and also a comfy platform to rock your dreamy nights! Like every person in the world, you may be a victim of inflation and may also be worried about the higher rates of industrial and manufactured furniture pieces! Build your own furniture pieces by recycling the old wood around you if the industrial furniture expenditures are making your out of budget! Pallets are great wooden boards around you to be reclaimed for everything you want in wood medium and people are making extraordinary brilliant pieces of furniture and home decors with it.
This DIY pallet bed with headboard is truly incomparable, raised in lasting sturdiness and comes with burned wood nature to look more awesome and visually pleasing! The design features a rustic pallet headboard that is the accent part of the frame and gives a better display and showy look to this rustic bed frame. Total cost of this bed frame is just equal to nothing as pallet boards are totally free and are all time accessible for every one!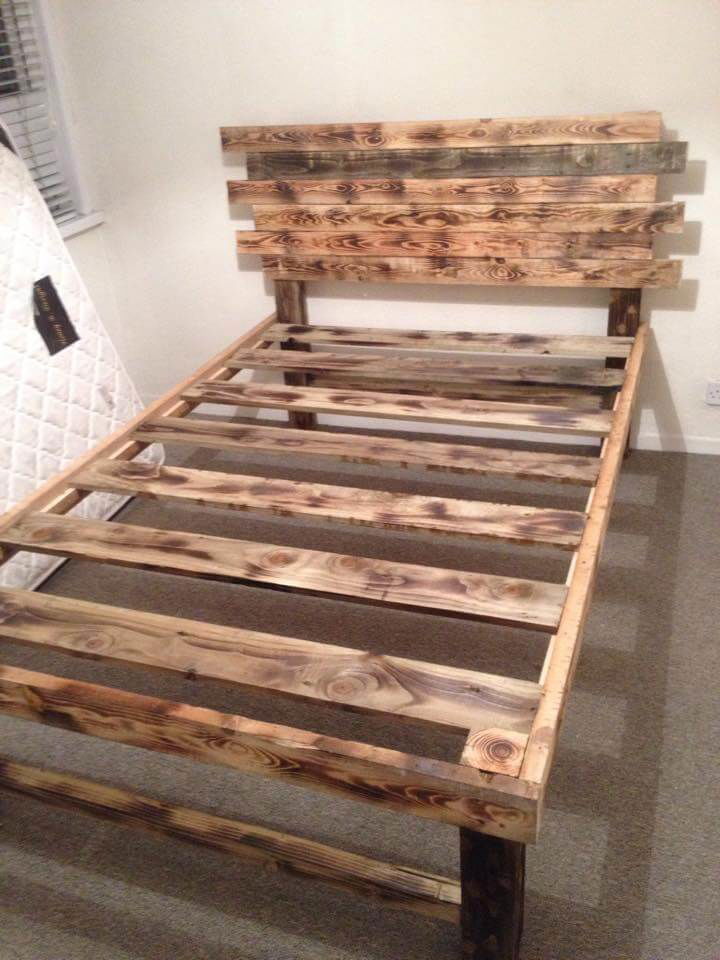 By using the all time favorite joiner technique this rustic frame of wooden bed has been constructed by reclaiming all the wood from pallets, the damn cost-effective and easy source of heavy duty wood!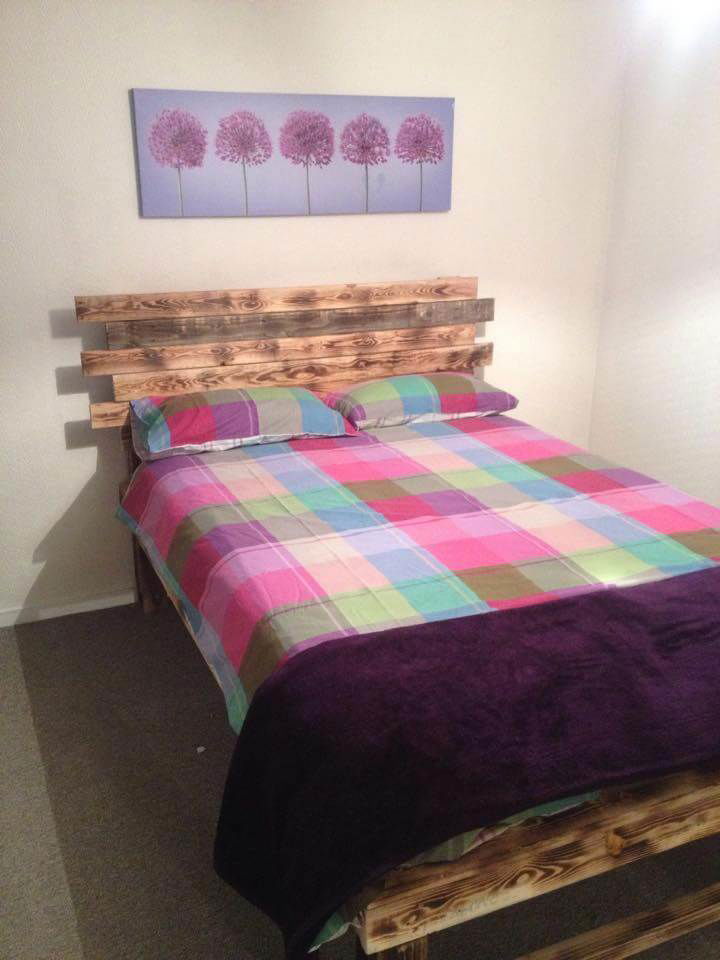 An accent piece of headboard has also been made with pallets to give a more perfect, complete and charming look to this rustic bed frame which is just zero in total cost price!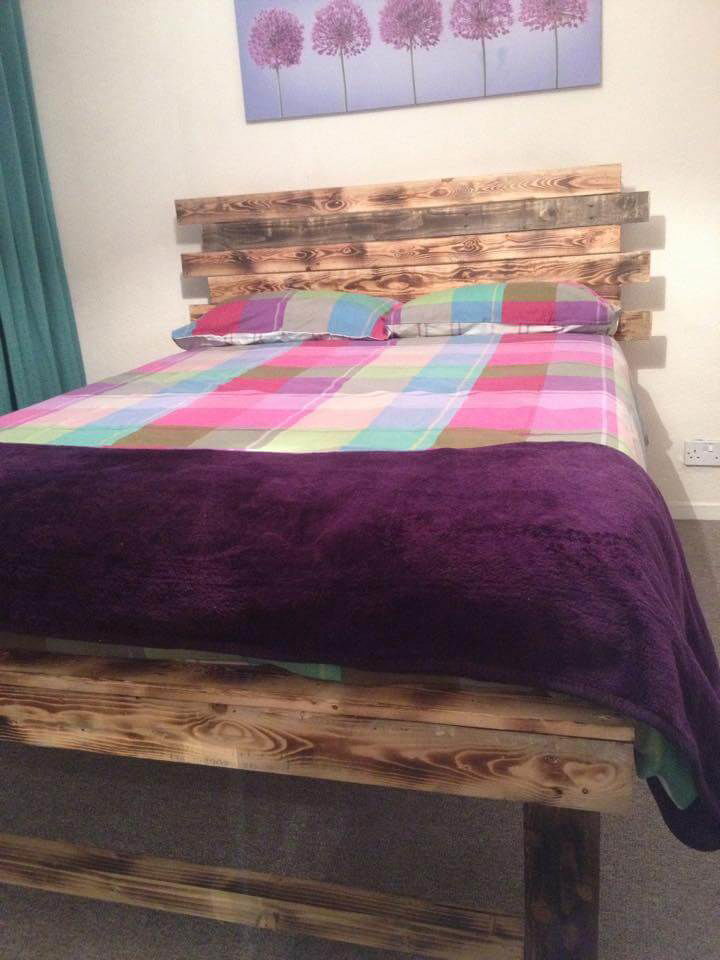 Pallet boards have been disassembled first then have been brought to exact sizes and dimensions then have been reassembled again to get this creative shape of bed. The frame has been finished with nails, screws, nuts and bolts and also with glue to hold all the wooden slats, border and legs in place firmly!
Copy this project to get DIY pallet bed for toddlers or even in any queen or king size dimensions for your newly built bedroom or guest rooms!