Bedroom is the place for your dreams, it should always be super comfy and enjoyable for a fresh wake up at the morning. If the higher rates of industry are making you deprived of a comfortable bed frame then you missing all the fun indeed! Now it is time to come out from this depressing situation, reclaim the pallets to enjoy any size or layout of wooden bed in your master bedroom. This DIY platform pallet bed with headboard has been raised on personal dimensions and is very compatible to modern chic bedroom interiors.
The total cost of this DIY pallet bed is just equal to nothing and you can also get your hands on other functional furniture components like tables, benches and chairs by recycling the pallets. Use your creative thinking to build up the personal dimensions of a bed like that of a king's size, queen size or even a toddler's size using the pallet boards which are always free and handy to work with, Get inspired and enjoy great DIY pallet ideas to make your life more easy, comfortable and sophisticated on a budget!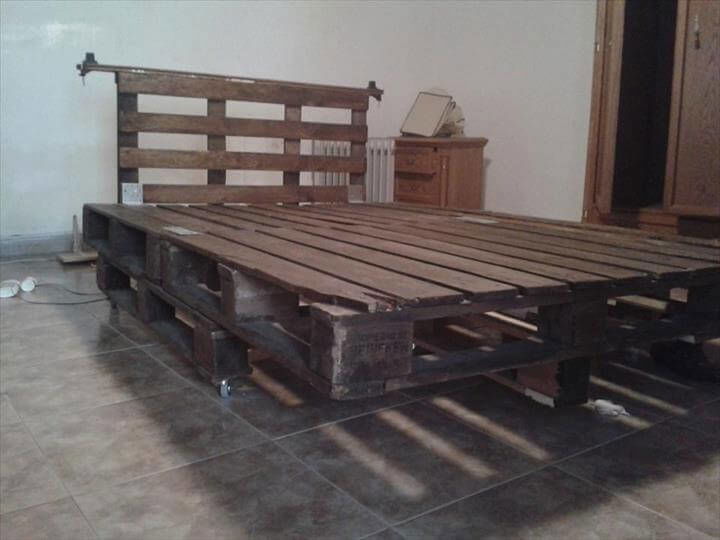 By making the bottom rolling support first the bed has been made off the ground to get a more cozy height. The original pallet skids have been installed to this platform layout of bed which is just a one step far to provide you the luxurious comfort, put the cushion and start passing your nights in dreamy sleep!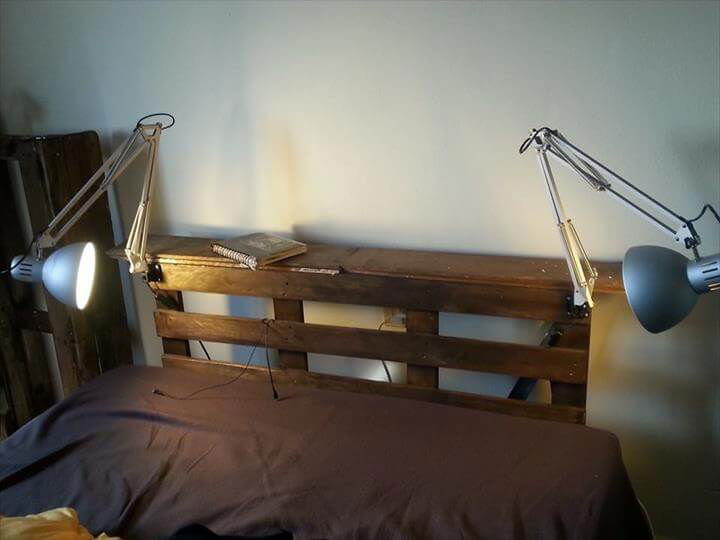 For convenient reading of your magazines and books at night two spot lights have been fixed with moveable hardware setup to set them for sharp light focus to either direction.
Nice DIY pallet headboard serves as perfect light station for these pendant light fixtures.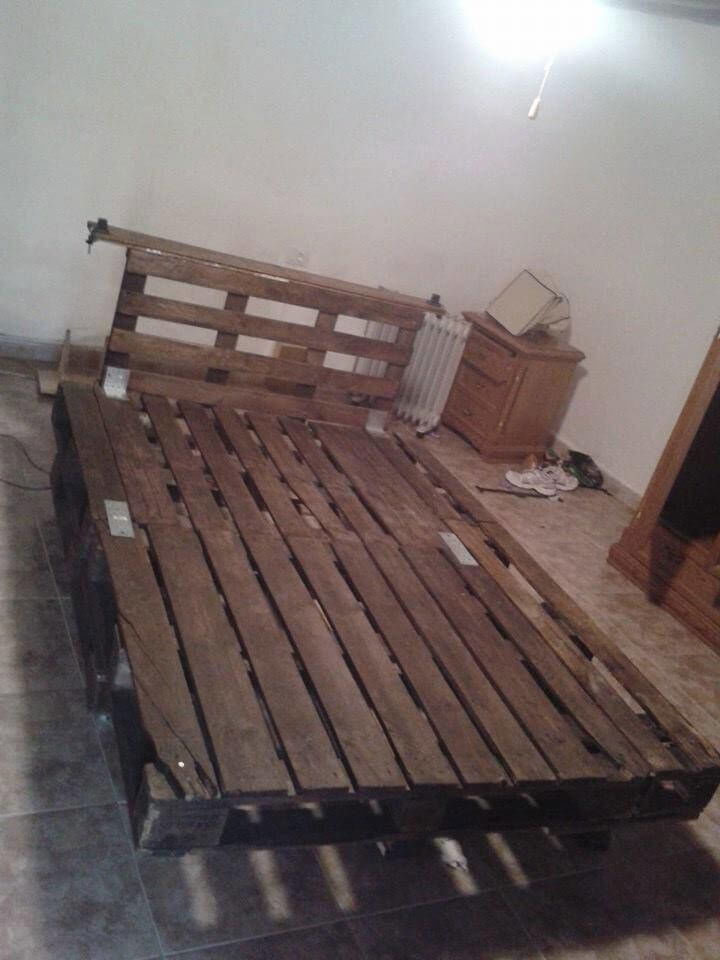 This is the rustic skeleton of the bed's frame without side rails and foot board. Just accumulate two bigger pallet boards for a nice sleeping section, one or more pallet boards for lower base and half for the charming wooden headboard piece.
Do try this awesome pallet furniture to access a built-to-last bed frame on a budget!