If your home get overloaded by the people sometimes on occasional and weekend day then you will surely be needed some extra sitting and sleeping space. You can adapt the industrial way to get your favorite type of bed as their prices can make you frightened. Here we have a chic plan of this DIY pallet daybed which is much thrifty that everyone can go for it without any hesitation. We have used the shipping pallets to make a platform setup for a bed and then we uploaded the heavy duty mattress on them to find comfort and elegance at one place.
We have also made the setup for side lamp which gives it a new serviceable twist and makes it capable for study purposes. This pallet daybed is amazing and can easily be done to have some extra sleeping and relaxing space at home outdoor or indoor. You can also manage you all guest by cloning this DIY pallet idea in desired number.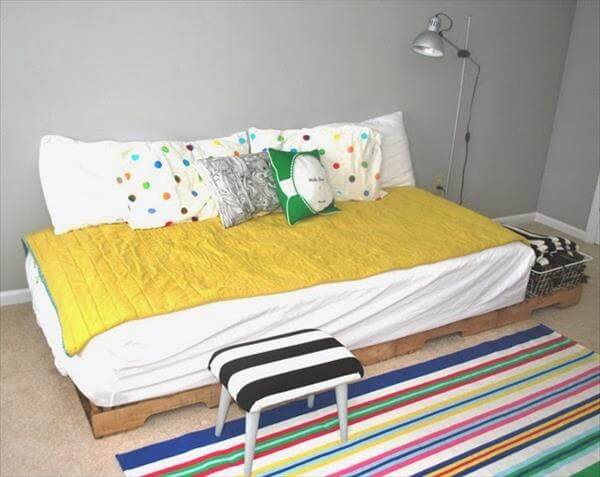 The more special thing about this DIY pallet craft is that you don't need to tear the pallets apart in it which is most time and effort taking task. Get the pallets for amazing and sturdy layout of home furniture.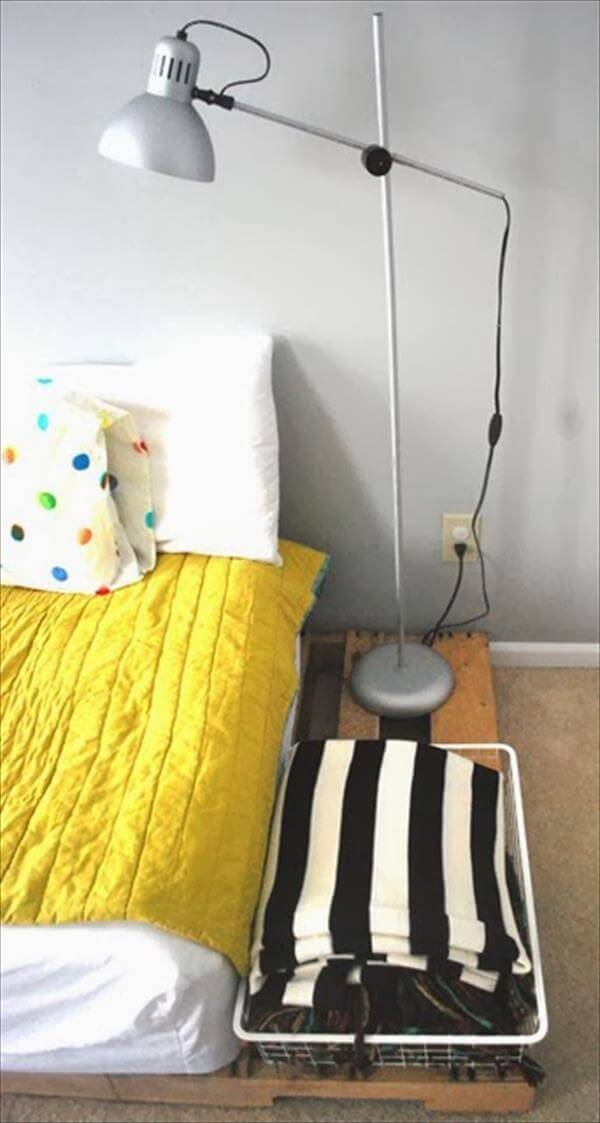 You can set it up for you school going children as they can study well on it as we have perfectly featured it with a side lamp setup. Remove the splinters to get the charming view of the wood. This can be done by sanding it down a little bit.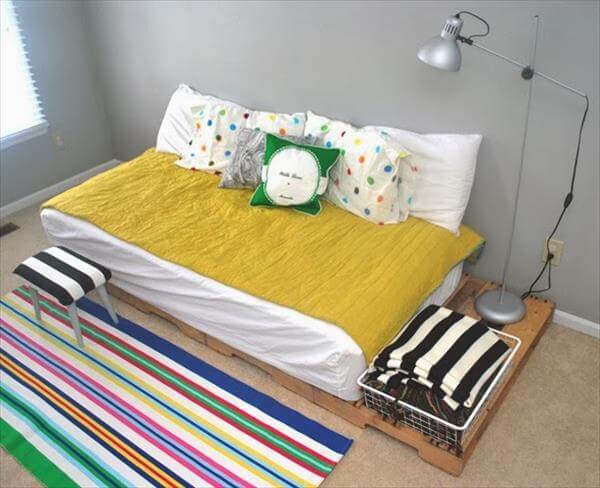 To get a bed was not much easy and economical ever, pallet wood has removed the worries of a common man which mostly finds the basic furniture components unaffordable due to being short in budget.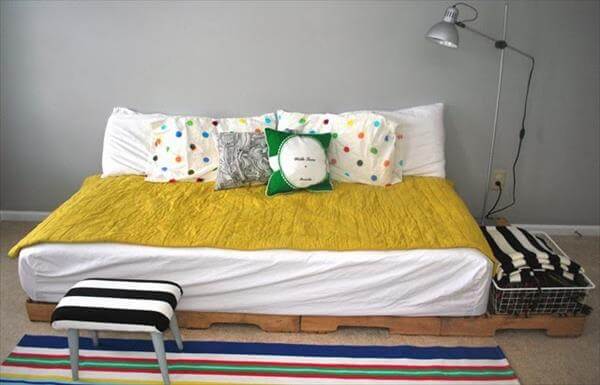 We have also given a big collection of DIY pallet bed ideas which can give you a complete visit of the pallet bed plans that what you want for your bed and in what size. So do check them out for a cozy bed on a budget and also give a try to this easy-to-built pallet daybed.