As the bed are expensive to buy as they are simple to build with pallets, put a few pallet skids on the floor and gain lasting wooden beds! Just have a look at this precious DIY platform pallet bed having headboard done with separated pallet pieces and also with nautical rope, comes with amazing lights installed to head-side section that bring a modern furniture air to it! Here skids of pallets have been put flat and have been raised on additional separated dice sections of pallets (the backside pallet planks separated along with cubes) for gaining extra height!
This gives the whole body of the pallet bed and for installing headboard, a hollow square shape frame has been built by using 2 separated pallet dice sections and 2 straight pallet planks, then nautical rope has been used to fill the inside of this headboard frame in art style! Finally the lights have been added in pockets of pallets for precious light spread at night and then foam bed mattress has been placed over, here is your comfy bed done at zero-cost budget plan!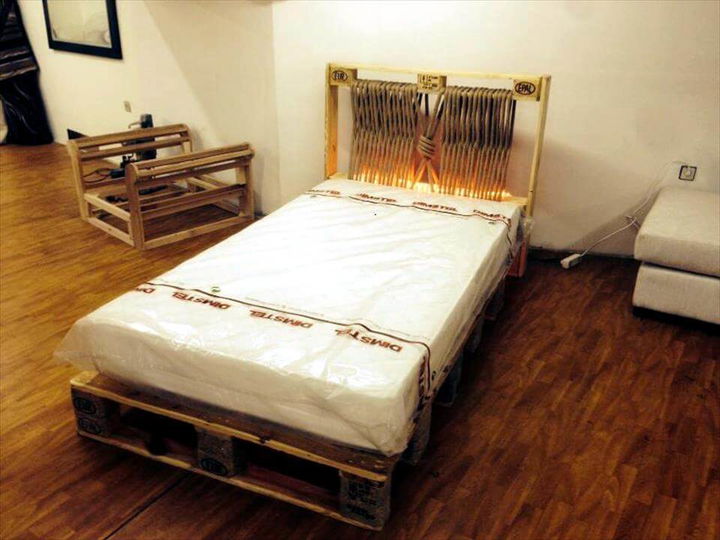 Lighted pallet with a fab touch of nautical rope, helps to enhance the rustic and antique visual of the bed while at the same time the lights bring a modern style to bed!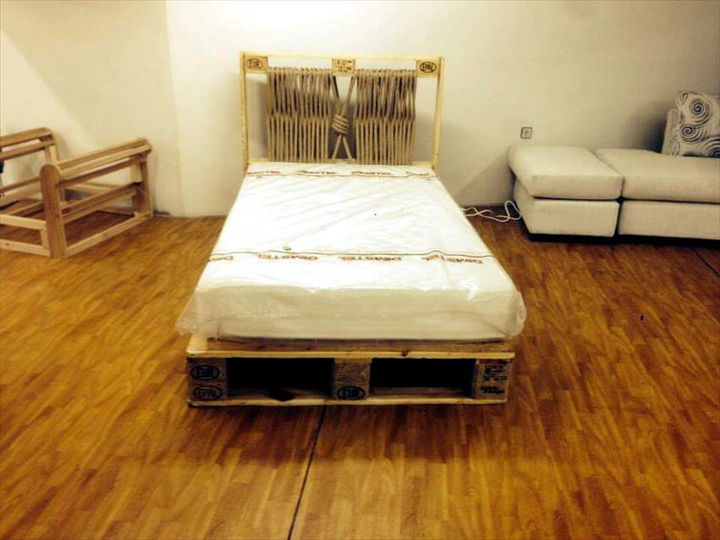 So, this makes the bed perfect for mid century-modern bed room interiors!
At night the headboard looks on fire due to LED lights inserted in the head section of the bed, this is just an amazing experience to look at!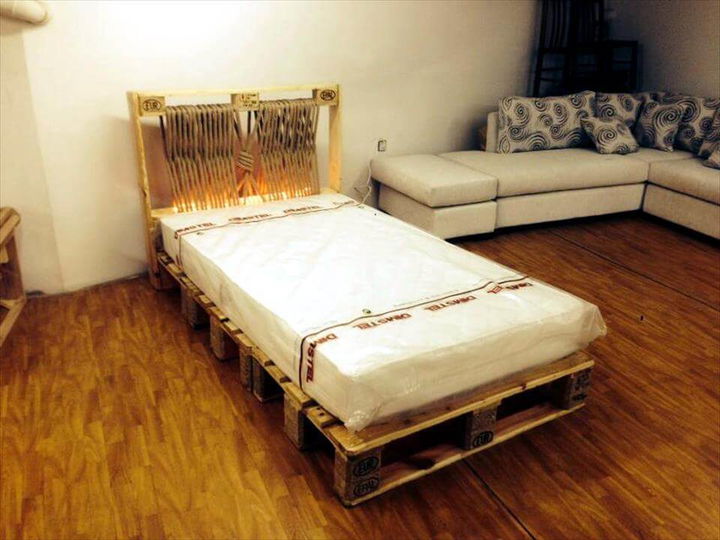 Finally a thicker white foam mattress have been put over the stacked pallets for a super soft and warm feel of sleeping comfort!
Made by: Eco Friendly, furniture from pallets