Benches are your first choice when you like to sit at outdoor with you companions, family members and friends. You mostly need this sophisticated type of furniture at home front porch, parks and at home deck for sitting comfortably to enjoy the conversations. To get a bench on a budget is much easy now, you can make use of pallet to do this just like we have made this DIY wood pallet bench for our patio. 2 or 3 pallet boards have been used to construct this knockout layout of DIY pallet furniture to provide some more sitting space to our home.
If you have tired of that long measurements and cutting processes then you will find just free from such kind of steps, just need to readjust the pallet boards to get this utility bench design. If you have really like this recycled outdoor pallet bench for a valued type of furniture stuff then do give it a try with your own creative hands in your free time. This will also make a great home warming gift too due to its rustic wooden appearance.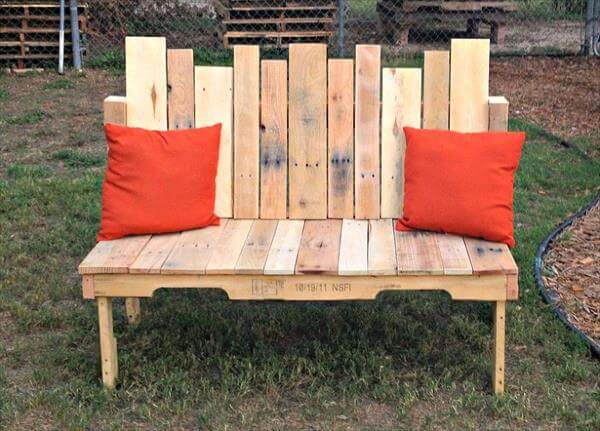 This bench is very best for outdoor and can make seated multiple persons at one time. You can construct it for your patio, home front porch and also for the garden.
You can get a complete guide here about what you have to plan out of the pallets to make this sophisticated type of bench. The side frames of pallets will make the seat and legs of the bench.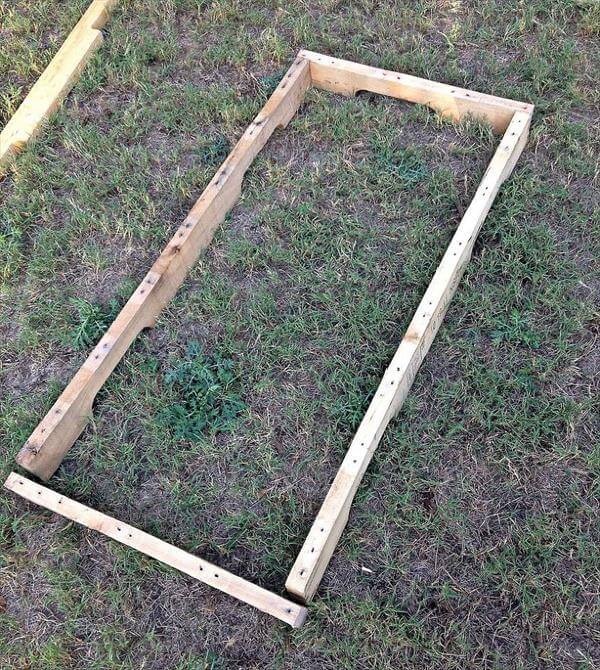 The lengths of the pallet will make the length of the bench, first we planned the berth of our bench using the side one planks and then legs and backrest.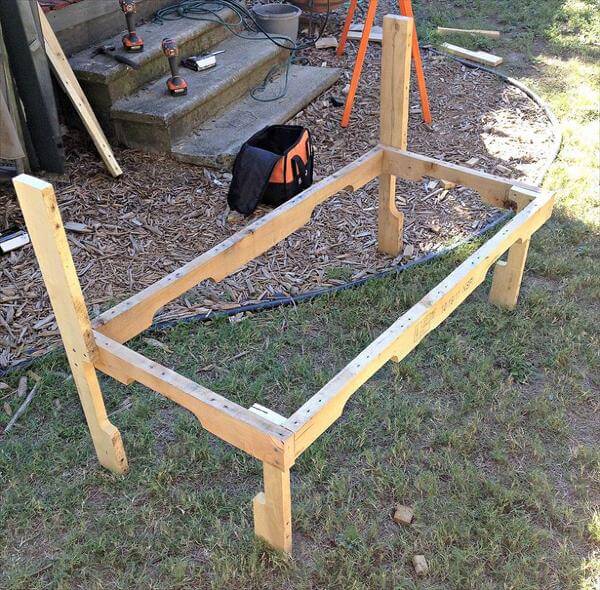 This is the rustic frame we made using the pallet outer sides. We have assembled it tightly using screws and nails and then a layer of glue afterward.
A little bit sanding will introduce the wood to a shiny nature and make the surface stand which will also support the stain and paint layer over it.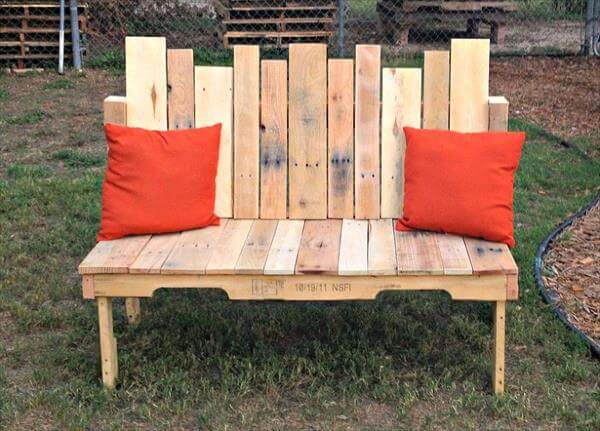 Now use the pallet lengths to fill up the berth and backrest section using nail and glue and get a fascinating bench for sitting needs of your home. This pallet bench tutorial provides a no-cost plan and make us get with a very subtle design of furniture.
We were fully satisfied with this rustic wooden appearance as it held much natural in the surrounding greenery of our mini garden but you can go with your own specifications.