Outdoors are always more enjoyable if they have been organized with some comfortable sitting plans! You can make your special outdoor locations look serene by going handmade with pallets as it can give you beautiful wooden seats, benches, chair and also awesome sitting furniture sets! Take a look at this precious DIY white pallet bench, a beautiful and sturdy 2 seater composed of torn apart pallet lengths! Here whole installation has been done by going with slatted arrangements of custom cut pallet planks!
Robust dimensions are sure to make this wooden bench live longer and chic white appearance will blend beautifully in green outdoor environments! Colorful appearance of this bench can also be created using multiple shades of paint and do get the soft cushions, pillows and seat mattresses to make it all a big pleasure to sit on! Backrest comes on a cozy angle for a comfortable and stylish sit back! Build a set of these benches for getting awesome sitting plans for outdoor parties and guest entertainments!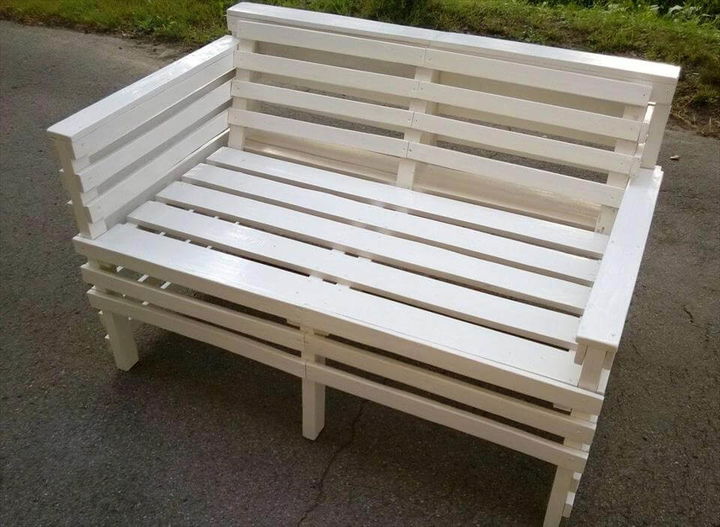 This robust 2 seater comes with one side raised, so would be all awesome for a sectional fit!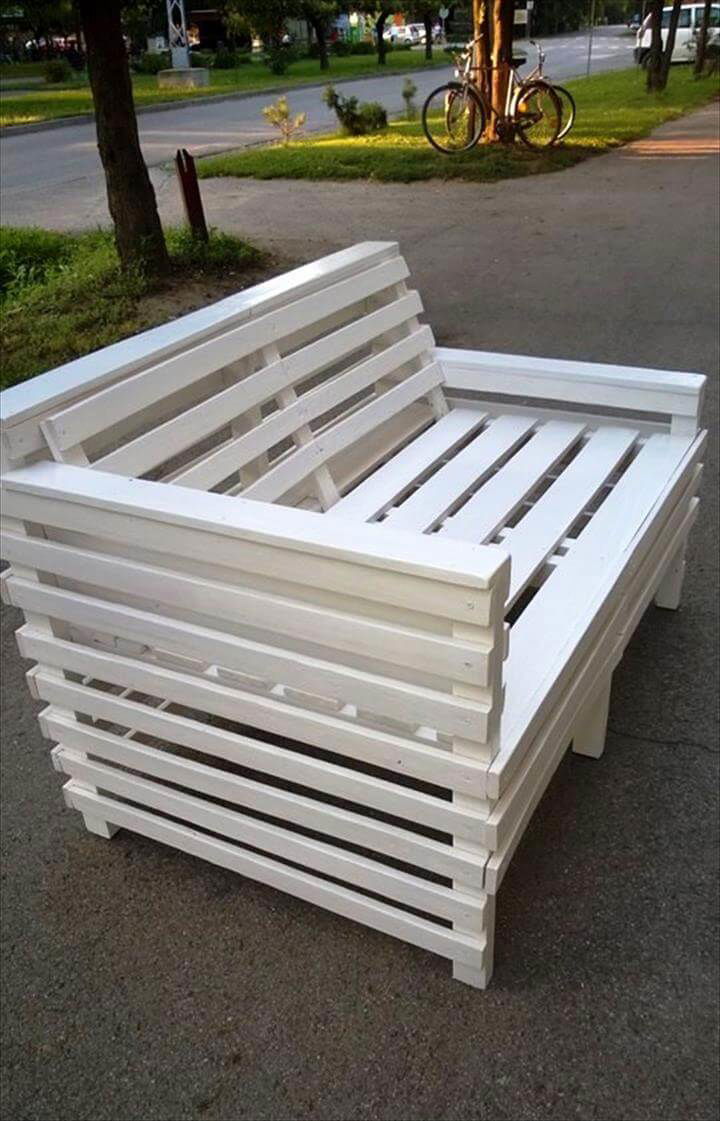 It stands on 6 robust wooden legs that bring a unique style to this bench and white painted appearance really makes it look stunning!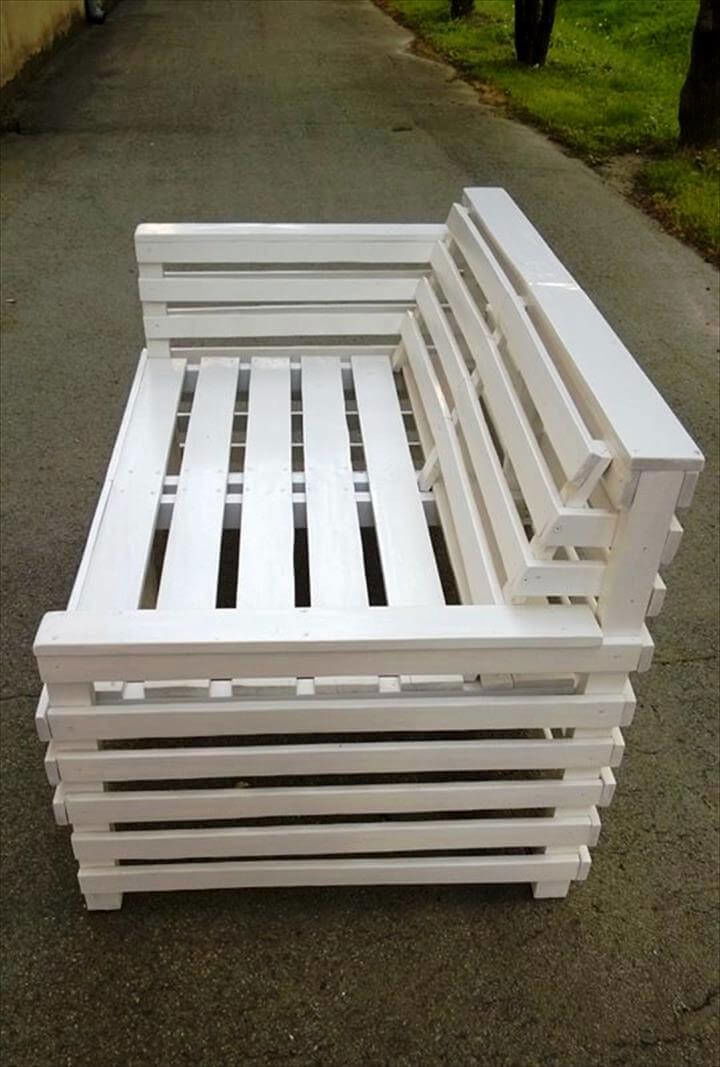 White paint is considered repellent to sun rays so will make the bench feel less hot in summers! Add mattress to seat of the bench to feel pleasure while sitting on it!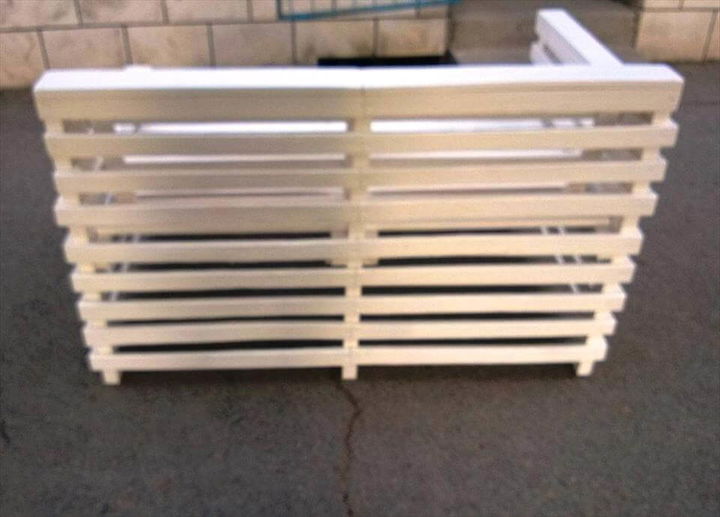 Install the basic frame first and then fill the frame up by going with slatted filling of pallet slats, key point for easy installation of it!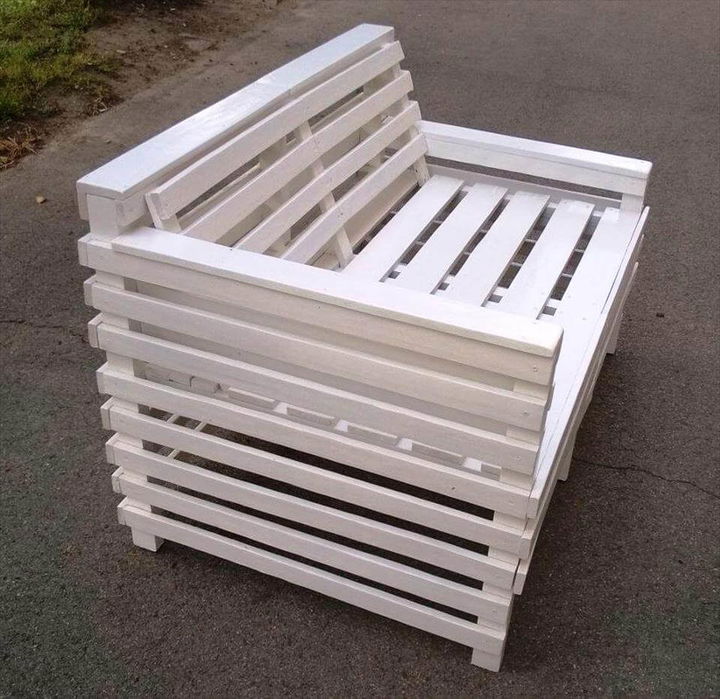 Titled back also raises the visual and comfort of this bench as it provides a serene sit back always, so do give an angle to backrest!
Made by: Studio 4 home decor namestaj od paleta