There are lot more creative ideas to use pallet wood for current and most occurring needs of home. We have some of leftover pallets which remained after our previous DIY pallet project. We make a terrific use of that pallet remains and chucks to attain this dainty DIY pallet tiny bench which is very functional for storage too. To look for more than just storage we have got it cushioned for serene and tranquil seating after tiredness and overworked.
There are lot more such a chic pallet inspiration to get you attractive and stimulated. The berth of it is stylish to open for storage to store what you like. We have used the burlap and flower patterned cloth to hide the foamy cushion and have enclosed the foam sheet with staple gun. Whole of the plan is quick one in makeover and stands for a highly utilitarian object of home with much thrifty and friendly type of budget. The home main entry and porch will be best suiting one positions for it to give you the sitting relief and comfort.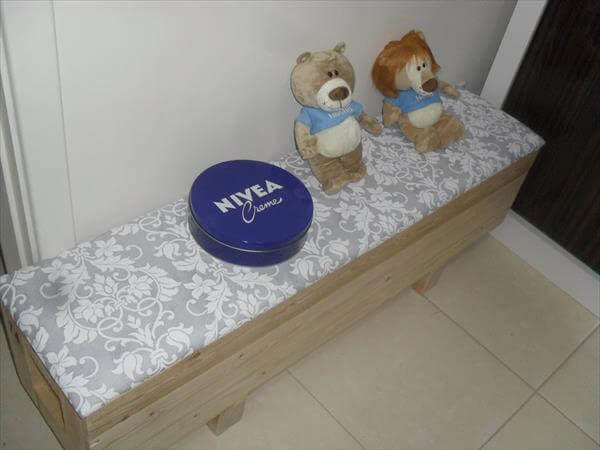 This tiny wooden creature has been imbedded with legs too which are short but good looking. It is useful to make it a little bit off the ground for tempting and inviting standing. Two teddy bear will be much amusing to give it a handsome preview.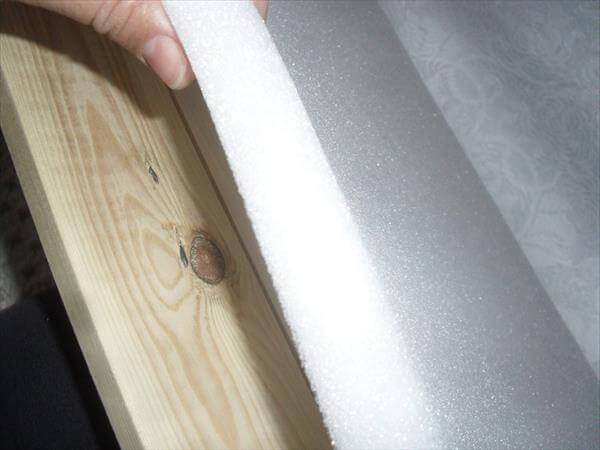 We have used a little bit thick type of foam to get it cushioned for comfortable seating purposes. To hide this cushion we have used a patterned cloth which make it good looking and bewitching too.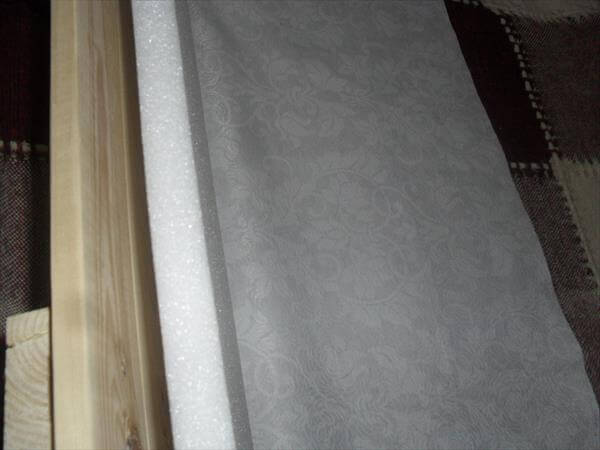 You can make use of nails and hammer to fixed up the cloth for cushion foam sheet enclosing purpose. The staple gun will also work great to get cloth fixed around the cushion. You can also make it tufted or padded for personalized seating on it.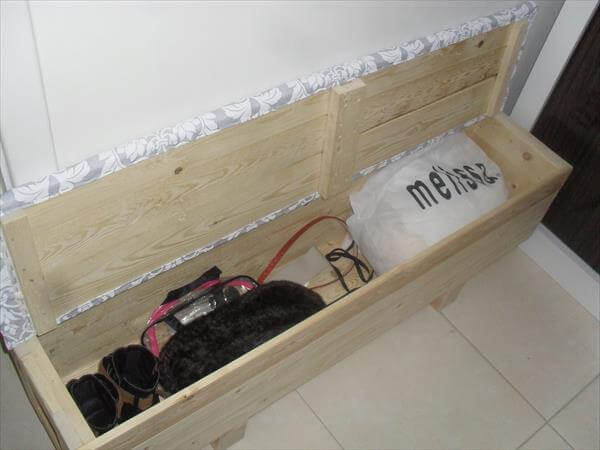 Berth of the bench has been made functional with hinges which provide it a charming opening to be put in anything you want according to the size. We have secured some shoes polish equipment and other household which were begging to be stored.