We took a visit of our outdoor dumpsters to get some shipping pallets and we really found to chic shipping boards from there. Then we just make them readjusted after a great effort taking task of dismantling to get a DIY pallet patio bench out of them. The layout of bench really came up with so nice layout with an artistic back rest that we just positioned it at home front porch to enjoy a serene type of outdoor sitting on it.
You just need some reusable pallet skids and tons of DIY pallet ideas are just waiting for you to give really arresting types of furniture, wall arts, shelving schemes and some great home interior remodeling and renovations. Every appreciated plan of home improvement can be done by using this luxury type of wood which we often get free of cost.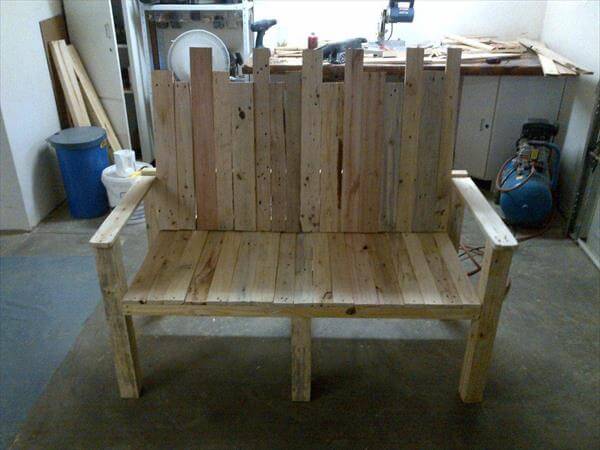 We started the DIY pallet bench makeover by making the pallet wood fresh and new through hand sanding, rubbing and gritting. First we use the medium grit and then high grit of sand paper to get the edges smooth even with brightness on the wood grains.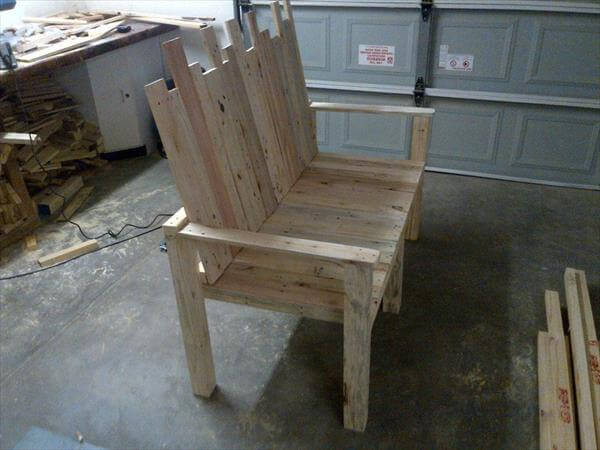 To look for a boss like and stylish sitting style on this handcrafted pallet furniture item we have also provided it the armrest and backrest. This rustic pallet bench can add a vibrant behavior to any living space.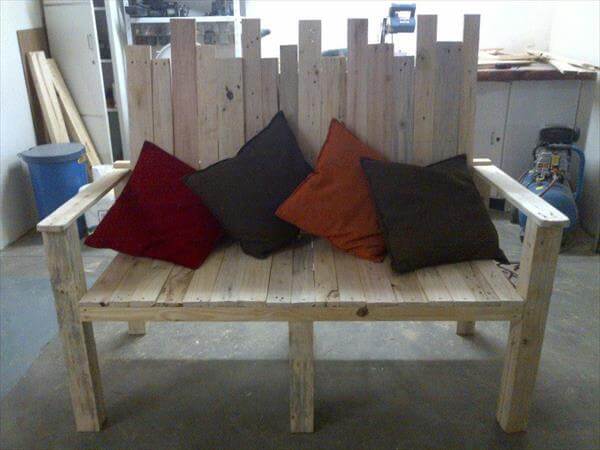 Assemble and dimension plan are both easy to be overcome without any hitch or trouble. Nails and glue will be the best choices to held it tight and nicely settled to an individual layout.