In summers we mostly sit at outdoor and enjoy the greenery. If you want a really suitable sitting position to relish the outdoor then this DIY Adirondack chair will be the best selection to be just relaxed at outdoor. We have achieved this honorable DIY pallet furniture from the recycling of aged and rustic pallet skids which can be found in abundance at our home backyard where our neighbor and some people of the area pile such a pallets and wood remains.
We picked some really cool and awesome looking pallets from there and originated this DIY pallet Adirondack chair design out of them. Keep running your thinking on creative rail to get amusing stuff for home and patio. Enjoy the boss like sitting on this chic DIY pallet craft while being at outdoor to have fun. If this pallet motivation has inspired to achieve this then the pallet wood is the only supply material which will give you this heart touching chair scheme.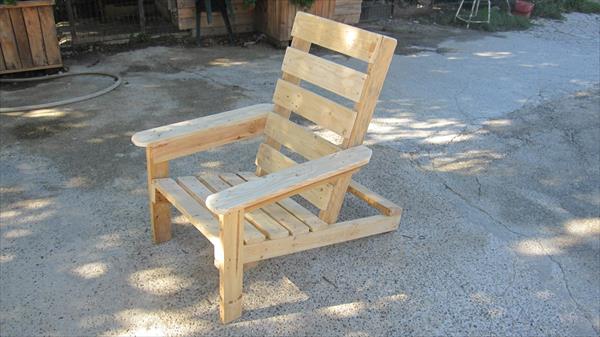 Divide the pallet wood in according sections or dismantle the whole board first to get handpicked pallet slats for construction according to dimensions.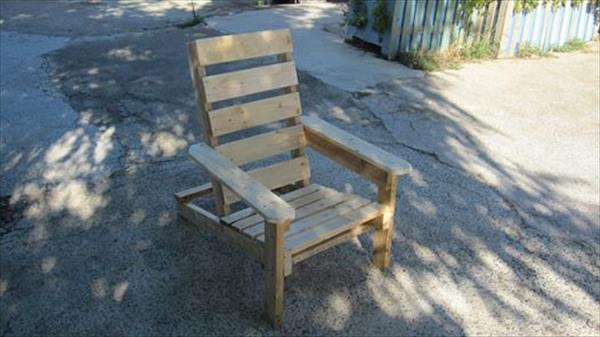 You may get the pallet with some ugly surface layers and unpleasing gunk then make it rubbed with sand paper to get some newness and brightness on the wooden grains.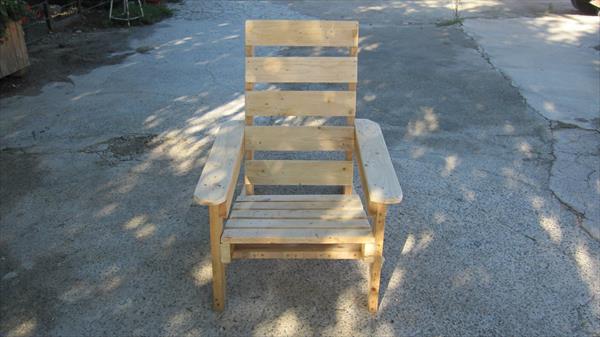 just remove the armrests to use it as a DIY pallet lounging chair with just a one creative twist. Pallet wood crafting is getting popular due to tons of creative pallet ideas which can be find easily while surfing the internet.